Writing a Business Plan
While it may be tempting to put off, creating a business plan is an essential part of starting your own business. Plans and proposals should be put in a clear format making it easy for potential investors to understand. Because every company has a different goal and product or service to offer, there are business plan templates readily available to help you get on the right track. Many of these templates can be adapted for any company. In general, a business plan writing guide will recommend that the following sections be incorporated into your plan.
The executive summary is the first section that business plans open with, but is often the last section to actually be written as it's the most difficult to write. The executive summary is a summary of the overall plan that highlights the key points and gives the reader an idea of what lies ahead in the document. It should include areas such as the business opportunity, target market, marketing and sales strategy, competition, the summary of the financial plan, staff members and a summary of how the plan will be implemented. This section needs to be extremely clear, concise and engaging as you don't want the reader to push your hard work aside.
Company Description
The company description follows the executive summary and should cover all the details about the company itself. For example, if you are writing a business plan for an internet café, you would want to include the name of the company, where the café would be located, who the main team members involved are and why, how large the company is, who the target market for the internet cafe is, what type of business structure the café is, such as LLC, sole proprietorship, partnership, or corporation, what the internet café business mission and vision statements are, and what the business's short-term objectives are.
Services and Products
This is the exciting part of the plan where you get to explain what new and improved services or products you are offering. On top of describing the product or service itself, include in the plan what is currently in the market in this area, what problems there are in this area and how your product is the solution. For example, in a business plan for a food truck, perhaps there are numerous other food trucks in the area, but they are all fast –food style and unhealthy so, you want to introduce fast food that serves only organic and fresh ingredients every day. This is where you can also list your price points and future products or services you anticipate.
Market Analysis
The market analysis section will take time to write and research as a lot of effort and research need to go into it. Here is where you have the opportunity to describe what trends are showing up, what the growth rate in this sector looks like, what the current size of this industry is and who your target audience is. A cleaning business plan, for example, may include how this sector has been growing by 10% every year due to an increase in large businesses being built in the city.
Organization and Management
Marketing and sales are the part of the business plan where you explain how you will attract and retain clients. How are you reaching your target customers and what incentives do you offer that will keep them coming back? For a dry cleaner business plan, perhaps if they refer customers, they will get 10% off their next visit. In addition, you may want to explain what needs to be done in order for the business to be profitable. This is a great way of showing that you are conscious about what clear steps need to be taken to make a business successful.
Financial Projections & Appendix
The financial business plan section can be a tricky one to write as it is based on projections. Usually what is included is the short-term projection, which is a year broken down by month and should include start-up permits, equipment, and licenses that are required. This is followed by a three-year projection broken down by year and many often write a five-year projection, but this does not need to be included in the business plan.
The appendix is the last section and contains all the supporting documents and/or required material. This often includes resumes of those involved in the company, letters of reference, product pictures and credit histories. Keep in mind that your business plan is always in development and should be adjusted regularly as your business grows and changes.
Privacy Policy
Terms of Service
© 2023 Ask Media Group, LLC
Making a Risk Management Plan for Your Business
It's impossible to eliminate all business risk. Therefore, it's essential for having a plan for its management. You'll be developing one covering compliance, environmental, financial, operational and reputation risk management. These guidelines are for making a risk management plan for your business.
When you start the risk management plan with an executive summary, you're breaking apart what it will be compromised of into easy to understand chunks. Even though this summary is the project's high-level overview, the goal is describing the risk management plan's approach and scope. In doing so, you're informing all stakeholders regarding what to expect when they're reviewing these plans so that they can set their expectations appropriately.
Who Are the Stakeholders and What Potential Problems Need Identifying?
During this phase of making the risk management plan, you're going to need to have a team meeting. Every member of the team must be vocal regarding what they believe could be potential problems or risks. Stakeholders should also be involved in this meeting as well to help you collect ideas regarding what could become a potential risk. All who are participating should look at past projects, what went wrong, what is going wrong in current projects and what everyone hopes to achieve from what they learned from these experiences. During this session, you'll be creating a sample risk management plan that begins to outline risk management standards and risk management strategies.
Evaluate the Potential Risks Identified
A myriad of internal and external sources can pose as risks including commercial, management and technical, for example. When you're identifying what these potential risks are and have your list complete, the next step is organizing it according to importance and likelihood. Categorize each risk according to how it could impact your project. For example, does the risk threaten to throw off timelines or budgets? Using a risk breakdown structure is an effective way to help ensure all potential risks are effectively categorized and considered. Use of this risk management plan template keeps everything organized and paints a clear picture of everything you're identifying.
Assign Ownership and Create Responses
It's essential to ensure a team member is overseeing each potential risk. That way, they can jump into action should an issue occur. Those who are assigned a risk, as well as the project manager, should work as a team to develop responses before problems arise. That way, if there are issues, the person overseeing the risk can refer to the response that was predetermined.
Have a System for Monitoring
Having effective risk management companies plans includes having a system for monitoring. It's not wise to develop a security risk management or compliance risk management plan, for example, without having a system for monitoring. What this means is there's a system for monitoring in place to ensure risk doesn't occur until the project is finished. In doing so, you're ensuring no new risks will potentially surface. If one does, like during the IT risk management process, for example, your team will know how to react.
Privacy Policy
Terms of Service
© 2023 Ask Media Group, LLC
How to Choose a Phone Plan for Your Business
Every company needs an effective phone plan for their business. It's important for all your employees to be able to communicate with each other. You also need to ensure that you can take phone calls from clients when they need to reach you. There are many office, VoIP and cell plans available, and your choice depends on what's best for you. Here's how to choose the best phone plan for your business. 
If you're looking for the perfect business phone plan, you need to think about which will benefit your organization most. There are loads to choose from and each have their advantages and disadvantages. It's essential for businesses to have the best communications systems, because without this you'll lose potential customers. Many people choose systems based on their convenience, but also look at how effective they are, the costs and if the system is up to date.
With so many options, businesses rarely know where to start. However, your primary goals will enable you to find the best phone plan for your business. Do you have a large team and need a strong internal communications system? Is saving money your primary goal? Here are some business phone plans, and their benefits. 
Voice Over Internet Protocol (VoIP)
VoIP is taking over the business world, and many companies are ditching their landline service for the internet-based phone solutions. While making international calls on landlines is expensive, VoIP enables you to call anywhere in the world for no extra cost. Phone calls take place over the internet, and you can reach your employees wherever they are.
There are many VoIP solutions, including basic packages, options for mid-sized businesses and high-end solutions. It's important to think about which solution is best for your business and avoid any hidden costs associated with high-end solutions. VoIP is great for companies and there is a range of technological benefits you won't find with other providers. Search online to find the best VoIP providers. 
Private Branch Exchange (PBX)
PBX uses hardware to route all calls through the office to and from a central connection. It connects all employees and enables easy transfers. PBX has many benefits, including its cost-effective solutions. Employees can make internal calls without the needs of connecting to an external network. This means that businesses can save money on phone calls, which is especially useful for small companies.
There are automatic capabilities, meaning PBX systems can automatically route calls. Basically, PBX offers an all-in-one solution, but it isn't as technologically convenient as VoIP solutions. It depends on your needs, but remember PBX systems are best if you use over 12 phone lines. Smaller businesses might find that installing and maintaining a PBX system is too expensive. 
Small Businesses
Small businesses have one thing on their mind; money. They need to find cost-effective solutions to grow their business, but not bankrupt them. Most small companies use manual key-systems to route phone calls. As you add more lines, you'll find a manual system less convenient and harder to manage.
Key systems are great when businesses are starting out, but if your business is growing then it's best to choose between a PBX or VoIP solution. There are many positives to manual key systems, and providers are combining technology with the systems to make them better for small business owners to maximize their internal and external communications.
Is the price right? That's what you should be considering. Many phone providers will offer comprehensive packages for both office and cell use. Combining these will save you money in the long-term and enable you to streamline your communication procedure. The more technology you want, the higher the price. You should weigh up the benefits of cost and convenience when making your decision.
Speak to providers and ask them what bundles they offer. You'll want to supply your employees with cell phones if they travel out of the office regularly. Choosing a phone system doesn't have to be complicated if you know what you're looking for and consider your price limits. 
Privacy Policy
Terms of Service
© 2023 Ask Media Group, LLC
Search Search Please fill out this field.
What Is a Business Plan?
Understanding business plans, how to write a business plan, common elements of a business plan, how often should a business plan be updated, the bottom line, business plan: what it is, what's included, and how to write one.
Adam Hayes, Ph.D., CFA, is a financial writer with 15+ years Wall Street experience as a derivatives trader. Besides his extensive derivative trading expertise, Adam is an expert in economics and behavioral finance. Adam received his master's in economics from The New School for Social Research and his Ph.D. from the University of Wisconsin-Madison in sociology. He is a CFA charterholder as well as holding FINRA Series 7, 55 & 63 licenses. He currently researches and teaches economic sociology and the social studies of finance at the Hebrew University in Jerusalem.
A business plan is a document that details a company's goals and how it intends to achieve them. Business plans can be of benefit to both startups and well-established companies. For startups, a business plan can be essential for winning over potential lenders and investors. Established businesses can find one useful for staying on track and not losing sight of their goals. This article explains what an effective business plan needs to include and how to write one.
Key Takeaways
A business plan is a document describing a company's business activities and how it plans to achieve its goals.
Startup companies use business plans to get off the ground and attract outside investors.
For established companies, a business plan can help keep the executive team focused on and working toward the company's short- and long-term objectives.
There is no single format that a business plan must follow, but there are certain key elements that most companies will want to include.
Investopedia / Ryan Oakley
Any new business should have a business plan in place prior to beginning operations. In fact, banks and venture capital firms often want to see a business plan before they'll consider making a loan or providing capital to new businesses.
Even if a business isn't looking to raise additional money, a business plan can help it focus on its goals. A 2017 Harvard Business Review article reported that, "Entrepreneurs who write formal plans are 16% more likely to achieve viability than the otherwise identical nonplanning entrepreneurs."
Ideally, a business plan should be reviewed and updated periodically to reflect any goals that have been achieved or that may have changed. An established business that has decided to move in a new direction might create an entirely new business plan for itself.
There are numerous benefits to creating (and sticking to) a well-conceived business plan. These include being able to think through ideas before investing too much money in them and highlighting any potential obstacles to success. A company might also share its business plan with trusted outsiders to get their objective feedback. In addition, a business plan can help keep a company's executive team on the same page about strategic action items and priorities.
Business plans, even among competitors in the same industry, are rarely identical. However, they often have some of the same basic elements, as we describe below.
While it's a good idea to provide as much detail as necessary, it's also important that a business plan be concise enough to hold a reader's attention to the end.
While there are any number of templates that you can use to write a business plan, it's best to try to avoid producing a generic-looking one. Let your plan reflect the unique personality of your business.
Many business plans use some combination of the sections below, with varying levels of detail, depending on the company.
The length of a business plan can vary greatly from business to business. Regardless, it's best to fit the basic information into a 15- to 25-page document. Other crucial elements that take up a lot of space—such as applications for patents—can be referenced in the main document and attached as appendices.
These are some of the most common elements in many business plans:
Executive summary: This section introduces the company and includes its mission statement along with relevant information about the company's leadership, employees, operations, and locations.
Products and services: Here, the company should describe the products and services it offers or plans to introduce. That might include details on pricing, product lifespan, and unique benefits to the consumer. Other factors that could go into this section include production and manufacturing processes, any relevant patents the company may have, as well as proprietary technology . Information about research and development (R&D) can also be included here.
Market analysis: A company needs to have a good handle on the current state of its industry and the existing competition. This section should explain where the company fits in, what types of customers it plans to target, and how easy or difficult it may be to take market share from incumbents.
Marketing strategy: This section can describe how the company plans to attract and keep customers, including any anticipated advertising and marketing campaigns. It should also describe the distribution channel or channels it will use to get its products or services to consumers.
Financial plans and projections: Established businesses can include financial statements, balance sheets, and other relevant financial information. New businesses can provide financial targets and estimates for the first few years. Your plan might also include any funding requests you're making.
The best business plans aren't generic ones created from easily accessed templates. A company should aim to entice readers with a plan that demonstrates its uniqueness and potential for success.
2 Types of Business Plans
Business plans can take many forms, but they are sometimes divided into two basic categories: traditional and lean startup. According to the U.S. Small Business Administration (SBA) , the traditional business plan is the more common of the two.
Traditional business plans : These plans tend to be much longer than lean startup plans and contain considerably more detail. As a result they require more work on the part of the business, but they can also be more persuasive (and reassuring) to potential investors.
Lean startup business plans : These use an abbreviated structure that highlights key elements. These business plans are short—as short as one page—and provide only the most basic detail. If a company wants to use this kind of plan, it should be prepared to provide more detail if an investor or a lender requests it.
Why Do Business Plans Fail?
A business plan is not a surefire recipe for success. The plan may have been unrealistic in its assumptions and projections to begin with. Markets and the overall economy might change in ways that couldn't have been foreseen. A competitor might introduce a revolutionary new product or service. All of this calls for building some flexibility into your plan, so you can pivot to a new course if needed.
How frequently a business plan needs to be revised will depend on the nature of the business. A well-established business might want to review its plan once a year and make changes if necessary. A new or fast-growing business in a fiercely competitive market might want to revise it more often, such as quarterly.
What Does a Lean Startup Business Plan Include?
The lean startup business plan is an option when a company prefers to give a quick explanation of its business. For example, a brand-new company may feel that it doesn't have a lot of information to provide yet.
Sections can include: a value proposition ; the company's major activities and advantages; resources such as staff, intellectual property, and capital; a list of partnerships; customer segments; and revenue sources.
A business plan can be useful to companies of all kinds. But as a company grows and the world around it changes, so too should its business plan. So don't think of your business plan as carved in granite but as a living document designed to evolve with your business.
Harvard Business Review. " Research: Writing a Business Plan Makes Your Startup More Likely to Succeed ."
U.S. Small Business Administration. " Write Your Business Plan ."
Business Development: Definition, Strategies, Steps & Skills 1 of 46
Business Ethics: Definition, Principles, Why They're Important 2 of 46
Business Plan: What It Is, What's Included, and How to Write One 3 of 46
Organizational Structure for Companies With Examples and Benefits 4 of 46
Which Type of Organization Is Best For Your Business? 5 of 46
What Are the Major Types of Businesses in the Private Sector? 6 of 46
Corporate Culture Definition, Characteristics, and Importance 7 of 46
What Is an S Corp? Definition, Taxes, and How to File 8 of 46
LLC vs. Incorporation: Which Should I Choose? 9 of 46
Private Company: What It Is, Types, and Pros and Cons 10 of 46
Sole Proprietorship: What It Is, Pros & Cons, and Differences From an LLC 11 of 46
Bootstrapping Definition, Strategies, and Pros/Cons 12 of 46
Crowdfunding: What It Is, How It Works, and Popular Websites 13 of 46
Seed Capital: What It Is, How It Works, Example 14 of 46
Venture Capital: What Is VC and How Does It Work? 15 of 46
Startup Capital Definition, Types, and Risks 16 of 46
Capital Funding: Definition, How It Works, and 2 Primary Methods 17 of 46
Series Funding: A, B, and C 18 of 46
Small Business Administration (SBA): Definition and What It Does 19 of 46
Upper Management: What it is, How it Works 20 of 46
What is the C Suite?: Meaning and Positions Defined 21 of 46
Chief Executive Officer (CEO): What They Do vs. Other Chief Roles 22 of 46
Operations Management: Understanding and Using It 23 of 46
Human Resource Planning (HRP) Meaning, Process, and Examples 24 of 46
Brand: Types of Brands and How to Create a Successful Brand Identity 25 of 46
What Is Brand Personality? How It Works and Examples 26 of 46
What Is Brand Management? Requirements, How It Works, and Example 27 of 46
What Is Brand Awareness? Definition, How It Works, and Strategies 28 of 46
Brand Loyalty: What It Is, and How to Build It 29 of 46
Brand Extension: Definition, How It Works, Example, and Criticism 30 of 46
What Is Social Networking? 31 of 46
Affiliate Marketer: Definition, Examples, and How to Get Started 32 of 46
What Is Commercialization, Plus the Product Roll-Out Process 33 of 46
Digital Marketing Overview: Types, Challenges & Required Skills 34 of 46
Direct Marketing: What It Is and How It Works 35 of 46
Marketing in Business: Strategies and Types Explained 36 of 46
What Are Marketing Campaigns? Definition, Types, and Examples 37 of 46
How to Do Market Research, Types, and Example 38 of 46
Micromarketing Explained: Definition, Uses, and Examples 39 of 46
Network Marketing Meaning and How It Works 40 of 46
Product Differentiation: What It Is, How Businesses Do It, and the 3 Main Types 41 of 46
Target Market: Definition, Purpose, Examples, Market Segments 42 of 46
Outside Sales: What They are, How They Work 43 of 46
What Is a Sales Lead? How It Works and Factors Affecting Quality 44 of 46
Indirect Sales: What it is, How it Works 45 of 46
What Is Inside Sales? Definition, How It Works, and Advantages 46 of 46
Terms of Service
Editorial Policy
Privacy Policy
Your Privacy Choices
By clicking "Accept All Cookies", you agree to the storing of cookies on your device to enhance site navigation, analyze site usage, and assist in our marketing efforts.
Trending now
Elevate your career with flexible iit programs - iit programs for working professionals, best leadership books you should read in 2024, digital transformation and future of tech jobs in india: a simplilearn report 2020, 6 in-demand business analyst career paths and pitfalls to avoid, top management and mba trends for 2024, your complete guide for cat preparation, what's the difference between leadership vs management, business analyst interview questions, career masterclass: strategies for leadership excellence in your 2024 management career, 10 major leadership theories every manager should master in 2024, business planning: it's importance, types and key elements.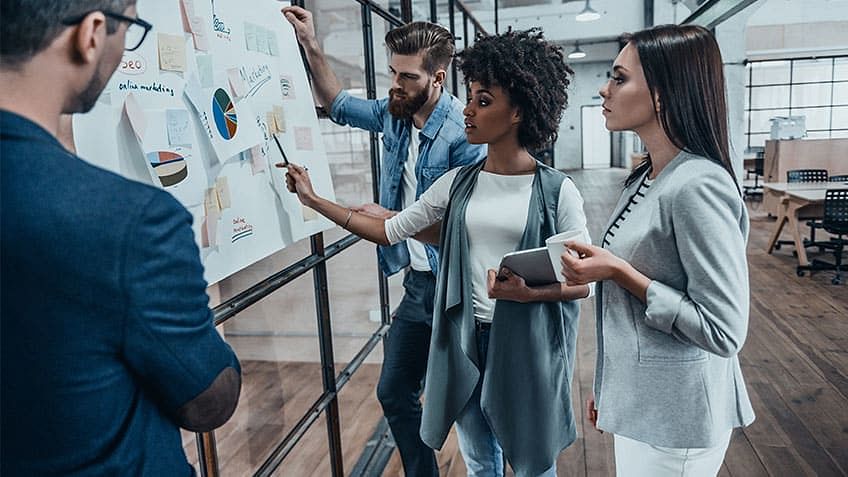 Table of Contents
Every year, thousands of new businesses see the light of the day. One look at the  World Bank's Entrepreneurship Survey and database  shows the mind-boggling rate of new business registrations. However, sadly, only a tiny percentage of them have a chance of survival.   
According to the Bureau of Labor Statistics, about 20% of small businesses fail in their first year, about 50% in their fifth year.
Research from the University of Tennessee found that 44% of businesses fail within the first three years. Among those that operate within specific sectors, like information (which includes most tech firms), 63% shut shop within three years.
Several  other statistics  expose the abysmal rates of business failure. But why are so many businesses bound to fail? Most studies mention "lack of business planning" as one of the reasons.
This isn't surprising at all. 
Running a business without a plan is like riding a motorcycle up a craggy cliff blindfolded. Yet, way too many firms ( a whopping 67%)  don't have a formal business plan in place. 
Become The Highest-Paid Business Analysis Expert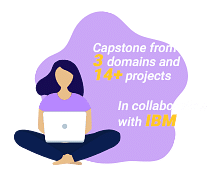 It doesn't matter if you're a startup with a great idea or a business with an excellent product. You can only go so far without a roadmap — a business plan. Only, a business plan is so much more than just a roadmap. A solid plan allows a business to weather market challenges and pivot quickly in the face of crisis, like the one global businesses are struggling with right now, in the post-pandemic world.  
But before you can go ahead and develop a great business plan, you need to know the basics. In this article, we'll discuss the fundamentals of business planning to help you plan effectively for 2021.  
Now before we begin with the details of business planning, let us understand what it is.
What Is a Business Plan?
No two businesses have an identical business plan, even if they operate within the same industry. So one business plan can look entirely different from another one. Still, for the sake of simplicity, a business plan can be defined as a guide for a company to operate and achieve its goals.  
More specifically, it's a document in writing that outlines the goals, objectives, and purpose of a business while laying out the blueprint for its day-to-day operations and key functions such as marketing, finance, and expansion.
A good business plan can be a game-changer for startups that are looking to raise funds to grow and scale. It convinces prospective investors that the venture will be profitable and provides a realistic outlook on how much profit is on the cards and by when it will be attained. 
However, it's not only new businesses that greatly benefit from a business plan. Well-established companies and large conglomerates also need to tweak their business plans to adapt to new business environments and unpredictable market changes. 
Before getting into learning more about business planning, let us learn the advantages of having one.
The Advantages of Having a Business Plan
Since a detailed business plan offers a birds-eye view of the entire framework of an establishment, it has several benefits that make it an important part of any organization. Here are few ways a business plan can offer significant competitive edge.
Sets objectives and benchmarks: Proper planning helps a business set realistic objectives and assign stipulated time for those goals to be met. This results in long-term profitability. It also lets a company set benchmarks and Key Performance Indicators (KPIs) necessary to reach its goals. 
Maximizes resource allocation: A good business plan helps to effectively organize and allocate the company's resources. It provides an understanding of the result of actions, such as, opening new offices, recruiting fresh staff, change in production, and so on. It also helps the business estimate the financial impact of such actions.
Enhances viability: A plan greatly contributes towards turning concepts into reality. Though business plans vary from company to company, the blueprints of successful companies often serve as an excellent guide for nascent-stage start-ups and new entrepreneurs. It also helps existing firms to market, advertise, and promote new products and services into the market.
Aids in decision making: Running a business involves a lot of decision making: where to pitch, where to locate, what to sell, what to charge — the list goes on. A well thought-out business plan provides an organization the ability to anticipate the curveballs that the future could throw at them. It allows them to come up with answers and solutions to these issues well in advance.
Fix past mistakes: When businesses create plans keeping in mind the flaws and failures of the past and what worked for them and what didn't, it can help them save time, money, and resources. Such plans that reflects the lessons learnt from the past offers businesses an opportunity to avoid future pitfalls.
Attracts investors: A business plan gives investors an in-depth idea about the objectives, structure, and validity of a firm. It helps to secure their confidence and encourages them to invest. 
Now let's look at the various types involved in business planning.
The Types of Business Plans
Business plans are formulated according to the needs of a business. It can be a simple one-page document or an elaborate 40-page affair, or anything in between. While there's no rule set in stone as to what exactly a business plan can or can't contain, there are a few common types of business plan that nearly all businesses in existence use.  
Here's an overview of a few fundamental types of business plans. 
Start-up plan: As the name suggests, this is a documentation of the plans, structure, and objections of a new business establishments. It describes the products and services that are to be produced by the firm, the staff management, and market analysis of their production. Often, a detailed finance spreadsheet is also attached to this document for investors to determine the viability of the new business set-up.
Feasibility plan: A feasibility plan evaluates the prospective customers of the products or services that are to be produced by a company. It also estimates the possibility of a profit or a loss of a venture. It helps to forecast how well a product will sell at the market, the duration it will require to yield results, and the profit margin that it will secure on investments. 
Expansion Plan: This kind of plan is primarily framed when a company decided to expand in terms of production or structure. It lays down the fundamental steps and guidelines with regards to internal or external growth. It helps the firm to analyze the activities like resource allocation for increased production, financial investments, employment of extra staff, and much more.
Operations Plan: An operational plan is also called an annual plan. This details the day-to-day activities and strategies that a business needs to follow in order to materialize its targets. It outlines the roles and responsibilities of the managing body, the various departments, and the company's employees for the holistic success of the firm.
Strategic Plan: This document caters to the internal strategies of the company and is a part of the foundational grounds of the establishments. It can be accurately drafted with the help of a SWOT analysis through which the strengths, weaknesses, opportunities, and threats can be categorized and evaluated so that to develop means for optimizing profits.
The Key Elements of a Business Plan
There is some preliminary work that's required before you actually sit down to write a plan for your business. Knowing what goes into a business plan is one of them. 
Here are the key elements of a good business plan:
Executive Summary: An executive summary gives a clear picture of the strategies and goals of your business right at the outset. Though its value is often understated, it can be extremely helpful in creating the readers' first impression of your business. As such, it could define the opinions of customers and investors from the get-go.  
Business Description: A thorough business description removes room for any ambiguity from your processes. An excellent business description will explain the size and structure of the firm as well as its position in the market. It also describes the kind of products and services that the company offers. It even states as to whether the company is old and established or new and aspiring. Most importantly, it highlights the USP of the products or services as compared to your competitors in the market.
Market Analysis: A systematic market analysis helps to determine the current position of a business and analyzes its scope for future expansions. This can help in evaluating investments, promotions, marketing, and distribution of products. In-depth market understanding also helps a business combat competition and make plans for long-term success.
Operations and Management: Much like a statement of purpose, this allows an enterprise to explain its uniqueness to its readers and customers. It showcases the ways in which the firm can deliver greater and superior products at cheaper rates and in relatively less time. 
Financial Plan: This is the most important element of a business plan and is primarily addressed to investors and sponsors. It requires a firm to reveal its financial policies and market analysis. At times, a 5-year financial report is also required to be included to show past performances and profits. The financial plan draws out the current business strategies, future projections, and the total estimated worth of the firm.
Best Business Plan Software
The importance of business planning is it simplifies the planning of your company's finances to present this information to a bank or investors. Here are the best business plan software providers available right now:
Common Challenges of Writing a Business Plan
The importance of business planning cannot be emphasized enough, but it can be challenging to write a business plan. Here are a few issues to consider before you start your business planning:
Create a business plan to determine your company's direction, obtain financing, and attract investors.
Identifying financial, demographic, and achievable goals is a common challenge when writing a business plan.
Some entrepreneurs struggle to write a business plan that is concise, interesting, and informative enough to demonstrate the viability of their business idea.
You can streamline your business planning process by conducting research, speaking with experts and peers, and working with a business consultant.
Become an Expert Business Planner
Whether you're running your own business or in-charge of ensuring strategic performance and growth for your employer or clients, knowing the ins and outs of business planning can set you up for success. 
Be it the launch of a new and exciting product or an expansion of operations, business planning is the necessity of all large and small companies. Which is why the need for professionals with superior business planning skills will never die out. In fact, their demand is on the rise with global firms putting emphasis on business analysis and planning to cope with cut-throat competition and market uncertainties.
While some are natural-born planners, most people have to work to develop this important skill. Plus, business planning requires you to understand the fundamentals of business management and be familiar with business analysis techniques . It also requires you to have a working knowledge of data visualization, project management, and monitoring tools commonly used by businesses today.   
Simpliearn's Post Graduate Program in Business Analysis will help you develop and hone the required skills to become an extraordinary business planner. This comprehensive training program combined with the latest tools and methods can pave the way for you and equip you with the skills and the know-how to tackle any real-world challenges that may arise. Completing this industry-recognized course also earns you a valued certification as tangible proof of your talent. 
What Is Meant by Business Planning?
Business planning is developing a company's mission or goals and defining the strategies you will use to achieve those goals or tasks. The process can be extensive, encompassing all aspects of the operation, or it can be concrete, focusing on specific functions within the overall corporate structure.
What Are the 4 Types of Business Plans?
The following are the four types of business plans:
Operational Planning
This type of planning typically describes the company's day-to-day operations. Single-use plans are developed for events and activities that occur only once (such as a single marketing campaign). Ongoing plans include problem-solving policies, rules for specific regulations, and procedures for a step-by-step process for achieving particular goals.
Strategic Planning
Strategic plans are all about why things must occur. A high-level overview of the entire business is included in strategic planning. It is the organization's foundation and will dictate long-term decisions.
Tactical Planning
Tactical plans are about what will happen. Strategic planning is aided by tactical planning. It outlines the tactics the organization intends to employ to achieve the goals outlined in the strategic plan.
Contingency Planning
When something unexpected occurs or something needs to be changed, contingency plans are created. In situations where a change is required, contingency planning can be beneficial.
What Are the 7 Steps of a Business Plan?
The following are the seven steps required for a business plan:
Conduct Research
If your company is to run a viable business plan and attract investors, your information must be of the highest quality.
Have a Goal
The goal must be unambiguous. You will waste your time if you don't know why you're writing a business plan. Knowing also implies having a target audience for when the plan is expected to get completed.
Create a Company Profile
Some refer to it as a company profile, while others refer to it as a snapshot. It's designed to be mentally quick and digestible because it needs to stick in the reader's mind quickly since more information is provided later in the plan.
Describe the Company in Detail
Explain the company's current situation, both good and bad. Details should also include patents, licenses, copyrights, and unique strengths that no one else has.
Create a marketing plan ahead of time.
A strategic marketing plan is required because it outlines how your product or service will be communicated, delivered, and sold to customers.
Be Willing to Change Your Plan for the Sake of Your Audience
Another standard error is that people only write one business plan. Startups have several versions, just as candidates have numerous resumes for various potential employers.
Incorporate Your Motivation
Your motivation must be a compelling reason for people to believe your company will succeed in all circumstances. A mission should drive a business, not just selling, to make money. That mission is defined by your motivation as specified in your business plan.
What Are the Basic Steps in Business Planning?
These are the basic steps in business planning:
Summary and Objectives
Briefly describe your company, its objectives, and your plan to keep it running.
Services and Products
Add specifics to your detailed description of the product or service you intend to offer. Where, why, and how much you plan to sell your product or service and any special offers.
Conduct research on your industry and the ideal customers to whom you want to sell. Identify the issues you want to solve for your customers.
Operations are the process of running your business, including the people, skills, and experience required to make it successful.
How are you going to reach your target audience? How you intend to sell to them may include positioning, pricing, promotion, and distribution.
Consider funding costs, operating expenses, and projected income. Include your financial objectives and a breakdown of what it takes to make your company profitable. With proper business planning through the help of support, system, and mentorship, it is easy to start a business.
Find our Post Graduate Program in Business Analysis Online Bootcamp in top cities:
About the author.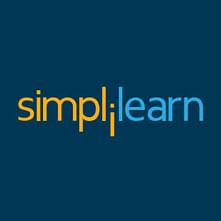 Simplilearn is one of the world's leading providers of online training for Digital Marketing, Cloud Computing, Project Management, Data Science, IT, Software Development, and many other emerging technologies.
Recommended Programs
Post Graduate Program in Business Analysis
Business Analyst
*Lifetime access to high-quality, self-paced e-learning content.
Find Post Graduate Program in Business Analysis in these cities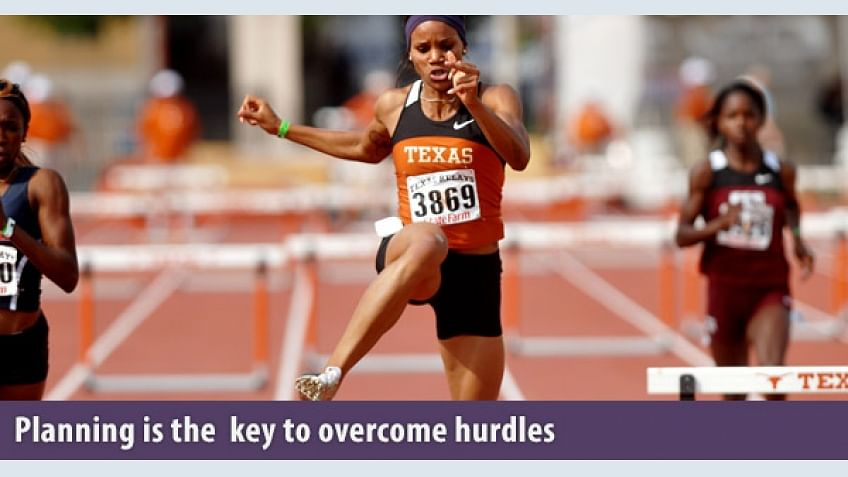 Understanding Business Continuity Planning
Recommended resources.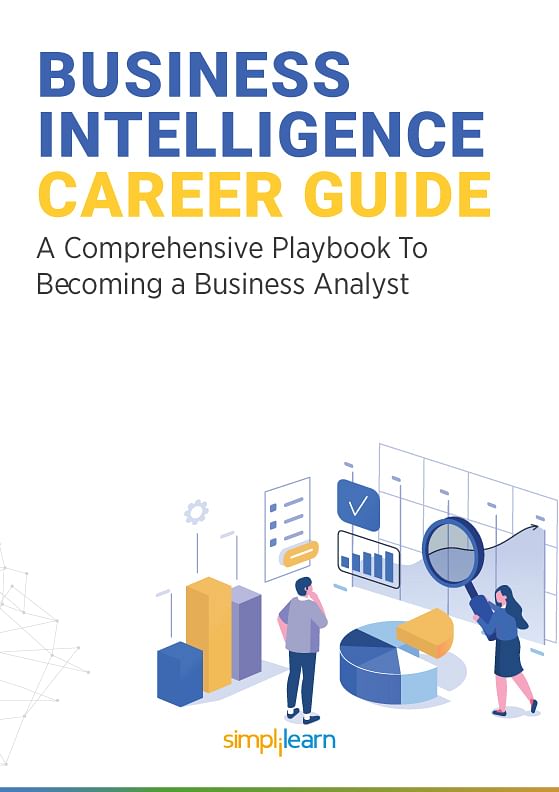 Business Intelligence Career Guide: Your Complete Guide to Becoming a Business Analyst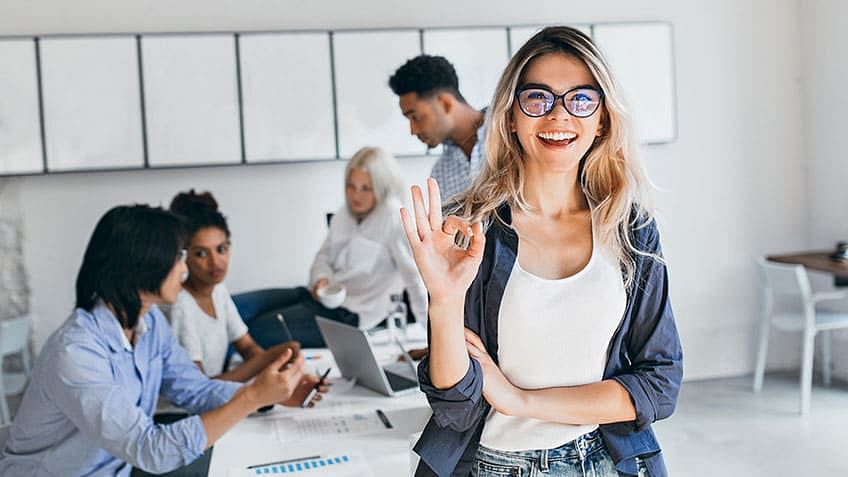 Corporate Succession Planning: How to Create Leaders According to the Business Need
Top Business Analyst Skills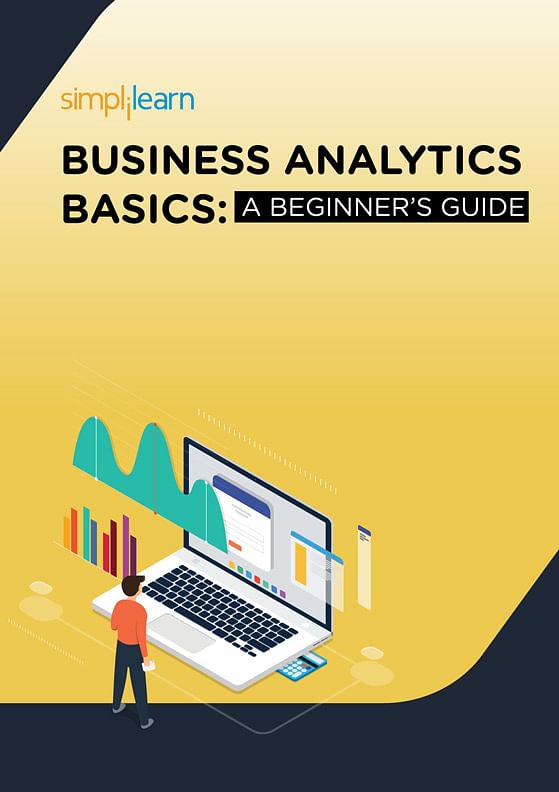 Business Analytics Basics: A Beginner's Guide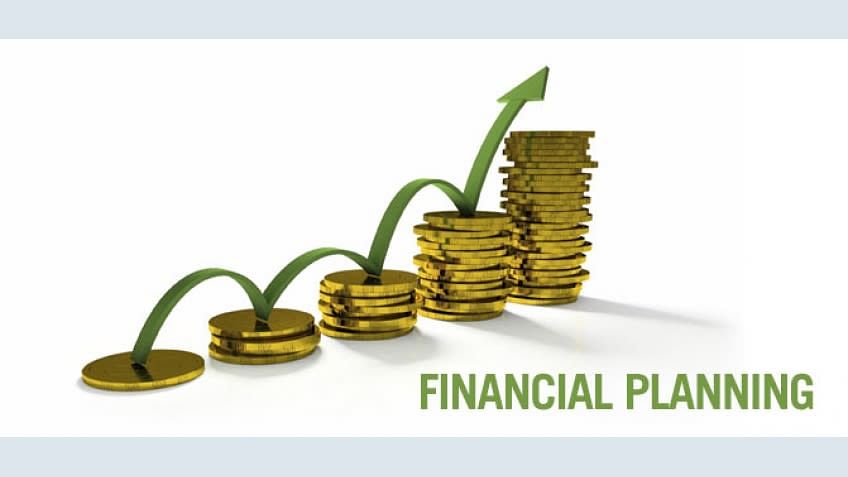 Financial Planning for Businesses Across the Globe
How to Become a Business Analyst
PMP, PMI, PMBOK, CAPM, PgMP, PfMP, ACP, PBA, RMP, SP, and OPM3 are registered marks of the Project Management Institute, Inc.
Find Study Materials for
Combined Science
Computer science, english literature, environmental science, human geography, macroeconomics, microeconomics.
Social Studies
Browse all subjects
Exam Revision
Career Advice for Students
Student Life
Study Guide
University Advice
Read our Magazine
Create Study Materials

Select your language

For startups, a well-written business planning document is important to source capital from banks and venture capitalists. A business plan also provides a clear direction for Business growth. But how else does planning affect businesses? What does a good business plan contain? Let's look at the answers.Simply put, business planning…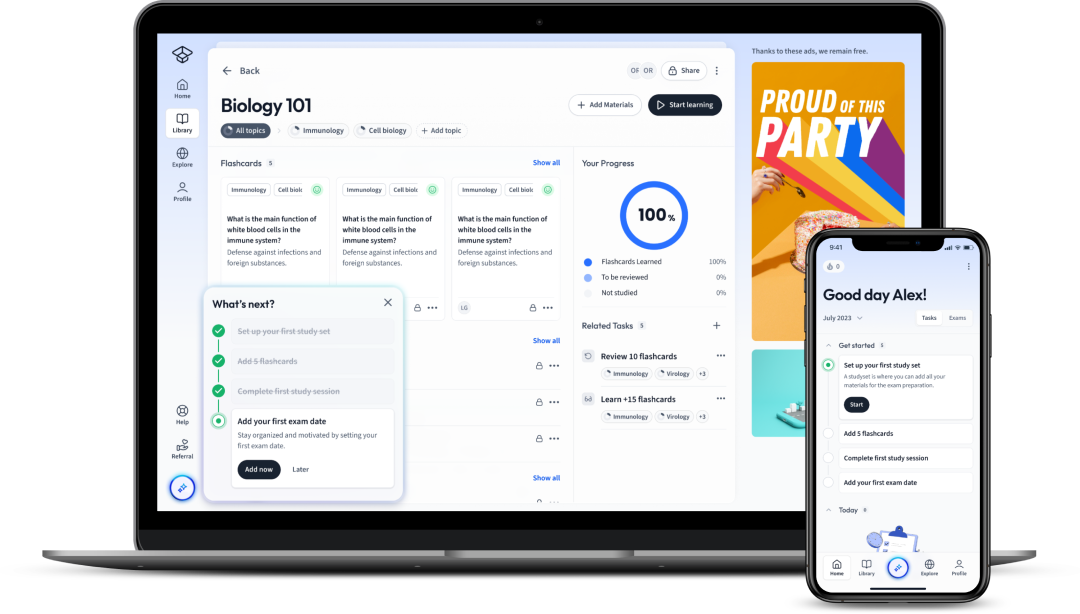 Explore our app and discover over 50 million learning materials for free.
Business Planning
Explanations
StudySmarter AI
Textbook Solutions
Amazon Global Business Strategy
Apple Change Management
Apple Ethical Issues
Apple Global Strategy
Apple Marketing Strategy
Ben and Jerrys CSR
Bill Gates Leadership Style
Bill and Melinda Gates Foundation
Coca-Cola Business Strategy
Disney Pixar Merger Case Study
Enron Scandal
Franchise Model McDonalds
Google Organisational Culture
Ikea Foundation
Ikea Transnational Strategy
Jeff Bezos Leadership Style
Kraft Cadbury Takeover
Mary Barra Leadership Style
McDonalds Organisational Structure
Netflix Innovation Strategy
Nike Marketing Strategy
Nike Sweatshop Scandal
Nivea Market Segmentation
Nokia Change Management
Organisation Design Case Study
Oyo Franchise Model
Porters Five Forces Apple
Porters Five Forces Starbucks
Porters Five Forces Walmart
Pricing Strategy of Nestle Company
Ryanair Strategic Position
SWOT analysis of Cadbury
Starbucks Ethical Issues
Starbucks International Strategy
Starbucks Marketing Strategy
Susan Wojcicki Leadership Style
Swot Analysis of Apple
Tesco Organisational Structure
Tesco SWOT Analysis
Unilever Outsourcing
Virgin Media O2 Merger
Walt Disney CSR Programs
Warren Buffett Leadership Style
Zara Franchise Model
Assessing Innovation
Business growth
Digital Technology
Internationalisation
Market Entry
Customer Expectations
Customer Service and ICT
Flow Production
Good Customer Service
Job Production
Just-In-Case Inventory Management
Just-In-Time Inventory Management
Lean Production
Methods of Good Customer Service
Poor Customer Service
Procurement
Production Process
Quality Assurance
Sales Process
Stages of Sales Process
Action Research
Divorce between Ownership and Control
Innovation Culture
Kotter's Change Model
Learning Organization
Lewin's Change Model
Managing Organisational Culture
National Culture
Organisation Structures
Organizational Climate
Organizational Culture Definition
Organizational Development
Resisting Change
Strategic Implementation
Abandonment Option
Accounting Rate of Return
Adjusted Present Value
Adjustments in WACC
Agency Problems
Agency problem
Amortization
Arbitrage Pricing Theory
Asset Backed Securities
Benefits of M&A
Beta in Finance
Binomial Model
Black Scholes Formula
Black-Scholes Model
Bond Coupon
Bond Duration
Bond Returns
Bond Terminology
Bond Volatility
Business Life Cycle
Business Risk Analysis
Business Valuation
CAPM Assumptions
Calculate Compound Return
Calculating IRR
Call Options
Capital Asset Pricing Model
Capital Budget
Capital Budgeting
Capital Investments
Capital Rationing
Cash Budgeting
Cash Collection
Cash Conversion Cycle
Certainty Equivalent
Common Stock
Company Cost of Capital
Comparables Valuation
Compensation
Competitive Advantage
Components of Working Capital
Conglomerate Merger
Continuous Compounding
Convertible Bonds
Convertibles
Corporate Bonds Default Risk
Corporate Control
Corporate Debt
Corporate Debt Yield
Corporate Financial Goals
Corporate Income Tax
Corporate Tax
Corporation
Cost of Bankruptcy
Cost of Capital
Cost of Equity
Cost of Equity Capital
Cost of Financial Distress
Credit Decisions
Cross Currency Swap
Currency Risk
DCF Terminal Value
DCF Valuation
Debt Policy
Debt Restructuring
Debt vs Equity
Decision Trees
Declining Industries
Default Risk
Direct and Indirect Costs of Bankruptcy
Discounted Cash Flow
Discounted Payback Period
Dividend Payout
Dividend Policy
DuPont Analysis
Dual Class Equity
Earnings Per Share
Economic Exposure
Economic Rent
Economic Value Added
Efficiency Calculations
Exchange Rate Theories
External Financing
Fama French 3 Factor Model
Financial Bubbles
Financial Decisions
Financial Distress
Financial Leverage
Financial Managers
Financial Planning
Financing Decision
Flexible Production
Flow to Equity
Follow On Investments
Forward Contract
Fundamentals of Corporate Finance
Future Value
Future Value of Annuity
Futures Contract
General Cash Offer
Global Ownership Structures
Going Public
Growing Annuity Formula
Growing Perpetuity Formula
Growth Industries
Growth Stocks
Hedge Ratio
Horizontal Integration
How to Build a Merger Model
IRR Pitfalls
Identifying Options
Incentive Compensation
Income Stocks
Incremental Cash Flow
Inflation Indexed Bonds
Interest Rate Hedge
Interest Rate Swaps
Internal Rate of Return
International Cash Management
International Cost of Capital
International Risk
Investment Criteria
Investment Decisions
Investment Opportunities
Issuance of securities
Law of Conservation of Value
Law of One Price
Lease Accounting
Leverage Ratios
Leveraged Buyout
Leveraged Leases
Leveraged Restructuring
Levered Beta
Liquidity Ratios
Loan Covenants
Long Term Financial Plans
Managing Credit
Managing Debt
Market Capitalization
Market Values
Marketable Securities
Maximizing shareholder value
Medium Term Notes
Merger Waves
Merger and Acquisition Considerations
Merger and Acquisition Costs
Mergers and Acquisitions
Modern Portfolio Theory
Modigliani-Miller Formula
Monitoring and Evaluation
Monte Carlo Simulation
NPV Investment Decision Rule
Net Present Value
Nominal Interest Rate
Operating Leases
Optimistic Forecast
Option Valuation
Option to Expand
Options Fundamentals
Options Risk Management
Organizational Change
Ownership Structure
Payback Period
Pecking Order Theory
Performance Management
Perpetuities
Political Risk
Portfolio Risk
Portfolio Theory
Positive NPV
Predicting Default
Preferred Stock
Present Value of Annuity
Present Value of Perpetuity
Pricing Models
Private Equity Partnerships
Private Placement
Privatization
Problems with NPV
Project Analysis
Project Valuation
Put Call Parity
Put Options
Pyramid Systems
Rate of Return
Real Interest Rate
Real Options
Reasons For a Merger
Residual Income
Restructuring
Return on Equity
Rewarding Performance
Risk Adjusted Discount Rate
Risk Management
Risk Neutral Valuation
Risk of Hedging
Scenario Analysis
Security Risk Assessment
Selling Securities
Semi-Strong Market Efficiency
Sensitivity Analysis
Share Repurchase
Sharpe Ratio
Short Termism
Sovereign Bonds
Speculation
Spot Exchange Rate
Statistical Models
Stock Dividend
Stock Issues
Stock Prices
Stock Valuation
Stockholder Voting Rights
Strong Form Efficiency
Structural Models
Tax on Dividends
Term Structure
Terminal Value
Time Value of Money
Timing Option
Transactions
Transparency
Types of Agency Problems
Types of Bonds
Types of Debt
Types of Depreciation
Types of Interest Rates
Types of Investment Funds
Unlevered Beta
Value Additivity Principle
Valuing Common Stock
Variance and Standard Deviation
Venture Capital Market
Weighted Average Cost of Capital
Working capital
Yield Spread
Zero Coupon Bond
Analysing Financial Performance
Average Rate of Return
Balance Sheet
Break Even Analysis Chart
Break-Even Analysis
Cash Flow Budget
Cash Flow Forecast
Cash Flow Improvement
Cashflow Problems
External Sources of Finance
Financial Objectives
Financial Performance and Stakeholders
Financial Statements
Financial Terms and Calculations
Income Statements
Internal Sources of Finance
Investments
Profitability Ratio
Sources of Finance
Boundary Spanning
Contract of Employment
Departmentalization
Employee Benefits
Employee Costs
Employee Engagement
Employee Rewards
Employee Training and Development
Employment Policy
Expectancy Theory
Flexible Work Arrangements
HR Policies
Hackman and Oldham Model
Herzberg Two Factor Theory
Human Resource Flow
Human Resource Management
Human Resource Objectives
Improving Employer - Employee Relations
Incentives for Employees
Internal and External Communication
Intrinsic Motivation
Job Characteristics Model
Job Satisfaction
Labour Productivity
Labour Turnover
Maslow Theory
Matrix Organizational Structure
Methods of Recruitment
Motivating & Engaging Employees
Motivation in the Workplace
Organisation Design
Organizational Justice
Organizational Strategy
Organizational Structure Types
Pay Structure
Performance Evaluation
Performance Feedback
Recruitment And Selection
Reinforcement Theory
Retention Rate
Self-Efficacy Theory
Taylor Motivation Theory
Team Structure
Termination
Training Methods
Work-Life Balance
Business Ethics
Business Risks
Business Uncertainty
Consumer Law
Economic Climate
Effects of Interest Rates on Businesses
Employment Law
Environment and Business
External Factors Affecting Business
Government Policies on Business
Health and Safety
Inflation and Business
Information and Communication Technology in Business
Multinational Company
Sustainability in Business
Tax on Business
Account Management Responsibilities
Account Receivable
Accounting Assumptions
Accounting Basics
Accounting Changes
Accounting Changes and Error Corrections
Accounting Cycle
Accounting Equations
Accounting Errors
Accounting Policies
Accounting for Income Taxes
Accounting for Investments
Accrued Liabilities
Accumulated Other Comprehensive Income
Acquisition Valuation
Activity Ratio
Adjusting Entries
Allocation Base
Allocation Method
Amortization of Intangible Assets
Antidilutive
Assets Held for Sale
Average Cost Method
Balance Sheet Accounts
Bond Indenture
Bond Valuation
Bonds and Long-term notes
Capitalized Cost
Cash Dividends
Cash Inflow
Cash and Cash Equivalents
Cash and Receivables
Cash vs Accrual Accounting
Change in Accounting Principle
Change in Inventory Method
Change in Reporting Entity
Claims and Litigations
Components of Pension Expense
Composite Depreciation Method
Comprehensive Income
Conceptual Framework
Contingencies
Convertible Bonds Accounting
Corporation Definition
Correcting Entries
Cost Allocation
Cost Flow Methods
Cost of Debt
Current Liabilities
Debt Investment
Deferred Payment
Deferred Tax Asset
Deferred Tax Liability
Defined Benefit Pension Plan
Defined Contribution Plan
Depreciation
Depreciation Methods
Diluted Earnings Per Share
Direct Method Cash Flow
Discontinued Operations
Dispositions
Dollar Value LIFO
Donated Assets
Ease of Raising Capital
Effective Interest Method
Elements of Cash Flow Statement
Elements of Financial Statements
Employee Ownership
Enhancing Qualitative Characteristics
Equity Investments
Equity Issuance
Equity Method
Ethics in Accounting
Exchange Traded Notes
Executive Compensation
Extinguishment of Debt
FIFO Method
Fair value through net income
Finance Lease
Financial Accounting
Financial Disclosure
Financial Functions in Excel
Financial Instruments
Financial Reporting
Further Adjustments
Future Value of an Annuity
Gain Contingency
Graded Vesting
Gross Profit Method
History of Accounting
How to Prepare Cash Flow Statement
Hybrid Organization
Impairments
Importance of Cash Flow
Income Statement Accounts
Income Tax Accounting
Income from Continuing Operations
Indirect Method Cash Flow
Induced Conversion
Installment Note
Intangible Assets
Interest Capitalization
Interest Revenue
Internal Control
International Financial Reporting Standards
Intraperiod Tax Allocation
Inventory Accounting
Inventory Cost Flow Assumptions
Inventory Errors
Inventory Systems
Inventory Valuation Methods
LIFO Method
Lease Disclosure
Lease Discount Rate
Lease Expense
Lease Purchase Option
Lease Requirements
Long Term Contract Accounting
Long Term Notes
Loss Contingency
Lower of Cost or Market
Lower of Cost or Net Realizable Value
Lump Sum Purchase
Model Business Corporation Act
NOL Carryback
NOL Carryforward
Net Operating Loss
Non Cash Acquisition
Non Current Liabilities
Notes Payable
Notes Receivable
Notes to Financial Statements
Objectives of Financial Reporting
Open Account
Operating Lease
Overhead Allocation
Partial Year Depreciation
Pension Expense
Pension Obligation
Pension Plan
Pension Plan Assets
Permanent Differences
Post Retirement Benefit
Premium Bonds
Preparation of Financial Statements
Present Value of Lease Payments
Present Value of an Annuity
Prior Period Adjustments
Profitability Analysis
Property Dividend
Prospective Approach
Qualitative Characteristics of Financial Reports
Quality of Earnings
Reacquired Stock
Receivables Financing
Remeasurement of Lease Liability
Research and Development Costs
Residual Value
Resource Depletion
Restricted Cash
Restricted Stock
Retail Inventory Method
Retained Earnings
Retired Shares
Retrospective Approach
Revenue Recognition
Revenue Recognition Issues
Role of Auditor
Self Constructed Assets
Service Life
Share Based Compensation
Share Class
Shareholder Rights
Shareholders Equity
Short Term Lease
Simple Interest vs Compound Interest
Software Development Costs
Solvency Ratio
Specific Identification Method
Start Up Costs
Statement of Cash Flows
Stock Issuance
Stock Option Plan
Straight Line Method
Structure of Cash Flow Statement
Tangible vs Intangible Assets
Tax Accounting
Tax Rate Changes
Temporary Differences
Treasury Bonds
Treasury Stock
Types of Assets
Types of Cash Flow
Types of Corporations
Types of Inventory
Types of Lease
Valuation Allowance
Warranty vs Guarantee
What is included in Inventory
Basic Financial Terms
Business Enterprise
Business Location
Business Ownership
Classification of Businesses
Evaluating Business Success Based on Objectives
Measuring Success in Business
Motivation in Entrepreneurship
Reasons for Business Failure
Risks and Rewards of Running a Business
Arc Elasticity
Bertrand Oligopoly
Block Pricing
Cardinal Vs Ordinal Utility
Commodity Bundling
Conglomerate Mergers
Constraints
Consumer Equilibrium
Consumer Expectations
Consumer Search
Contribution Analysis
Cost Complementarity
Cost Function
Cournot Oligopoly
Data-driven Decisions
Decision Tree Method
Demand Forecasting
Demand Function
Econometric Methods
Economic Trade Off
Economics Of Effective Management
Employee Monitoring
Equi-marginal Principle
Finitely Repeated Games
Fixed And Sunk Costs
Functions In A Business Firm
Government Regulations
Incremental Decision Making
Individual demand vs Market demand
Industry Classification
Infinitely Repeated Games
Information Economics
Input Prices
Isoprofit Curves
Isoquant Curve
Lagrangian Multiplier Method
Least-cost Combination Of Inputs
Manager Performance
Marginal Rate Of Technical Substitution
Marginal Returns
Market Concentration
Market Uncertainty
Measuring productivity
Nash Bargaining
Net Present Value Method
Ordinary Least Square Method
Own Price Elasticity Of Demand
Pay-back Period Method
Point Elasticity
Pricing Decisions
Pricing Strategies For Market Leaders
Properties Of Indifference Curve
Properties Of Isoquants
Quantitative Demand Analysis
Research And Development
Revealed Preference Theory
Sequential Bargaining
Signaling & Screening
Sources Of Monopoly Power
Specialized Investments
Stackelberg Oligopoly
Strategic Thinking
Supply Function
Survey Methods
Sweezy Oligopoly
Technology Supply and Demand
The Five Forces Framework
The Theory Of Individual Behavior
The Time Value Of Money
Total Product, Average Product, And Marginal Product
Total Utility Vs Marginal Utility
Types Of Monopolies
Vertical Integration
Vertical Vs Horizontal Integration
What Is Dumping
Behavioral Theory in Organizational Management
Charismatic Leaders
Conflict Management
Conflict Process
Contingency Theory
Decision Making
Decision Making Model
Ethical Decision
Ethical Leadership
Fiedler Contingency Model
Impression Management
Individual Differences
Leader Member Exchange Theory
Leadership Challenges
Leadership Theories
Negotiation
Office Politics
Organizational Leadership
Organizational Politics
Positive Leadership
Social Network Analysis
Stakeholder
Trait Theory of Leadership
Transactional Leaders
Transformational Leadership
Types of Conflict
Business Aims and Objectives
External Environment
Forms of Business
Franchising
Key Business Terms
Limited Liability
Shareholder
Sole Trader
Evaluating Total Quality Management
Importance of Quality
Improving the Supply Chain
Measuring Quality
Operational Data
Operational Objectives
Operational Performance Analysis
Outsourcing
Productivity and Efficiency
Quality Management
Total Quality Management
Affective Events Theory
Attitude in the Workplace
Behavioral Science
Big Five Personality Traits
Biographical Characteristics
Bureaucratic Structure
Causes of Stress at Work
Challenges and Opportunities for OB
Challenges of Management
Choosing the Right Communication Channel
Classification of Groups
Conflict Results
Contingent Selection
Creative Behavior
Cultural Values
Decision Making Biases
Direction of Communication
Discrimination in the Workplace
Diversity Management
Diversity in the Workplace
Effective Management
Effective Negotiation
Effective Teamwork
Effects of Work Stress
Emotional Intelligence
Emotional Labor
Emotional Regulation
Employee Involvement
Employee Selection Methods
Evidence Based Management
Factors Influencing Perception
Functions of Emotions
Functions of Organizational Culture
GLOBE Framework
Group Cohesiveness
Group Decision Making
Group Development Stages
Group Norms
Group Roles
Group Status
Group vs Team
History of Motivation Theory
Hofstede's Cultural Dimensions
How to Measure Job Satisfaction
Impact of Power
Importance of Leadership in Human Resource Management
Influences on Organizational Culture
Initial Selection Process
Innovative Organizational Culture
Integrating Theories of Motivation
Interpersonal Skills
Job Attitude
Job Dissatisfaction
Job Satisfaction Causes
Job Satisfaction Outcomes
Leadership Trust
Maintaining Organizational Culture
Mechanistic vs Organic Structure
Models of Organizational Behavior
Modern Motivational Theory
Myers-Briggs
Negotiation Process
Organizational Behavior Management
Organizational Constraints
Organizational Culture Problems
Organizational Decision Making
Organizational Structure Management
Organizational Values
Paradox Theory
Perception in Decision Making
Personal Stress Management
Personality Models
Personality and Values
Personality at Work
Planned Change in an Organization
Positive Company Culture
Power Tactics
Power in Work
Responsible Leaders
Self-Evaluation
Simple Structure
Situation Strength Theory
Social Loafing
Stereotype Threat
Stress Management in Organization
Stress in the Workplace
Substantive Selection
Team Challenge
Team Composition
Team Player
Team Process
The Study of Organizational Behavior
Third Party Negotiation
Training Effectiveness
Trait Activation Theory
Types of Diversity
Types of Emotions
Types of Moods
Types of Power in the Workplace
Types of Teams
Understanding and Developing Organizational Culture
Unequal Power
Virtual Organizational Structure
Work Emotions
Working as a Team
Workplace Behavior
Workplace Spirituality
Communication Barriers
Communication Channels
Communication Process
Cultural Barriers
Oral Communication
Persuasive Strategies
Types of Communication
Written Communication
Assessing Business Performance
Business Considerations from Globalisation
Competitive Environment
Core Competencies
Corporate Mission and Objectives
Corporate Social Responsibility
Economic Change
Economic Environment
Financial Ratios
Interest Rates in the UK
Investment Appraisal
Lifestyle and Technological Environment
Non-Financial Data
Porters Five Forces
SWOT Analysis
Social and Technological Environment
Areas of Competition
Bowmans Strategic Clock
Diversification
Strategic Positioning
Lerne mit deinen Freunden und bleibe auf dem richtigen Kurs mit deinen persönlichen Lernstatistiken
Nie wieder prokastinieren mit unseren Lernerinnerungen.
For startups, a well-written business planning document is important to source capital from banks and venture capitalists. A business plan also provides a clear direction for Business growth . But how else does planning affect businesses? What does a good business plan contain? Let's look at the answers.
Business planning definition
Simply put, business planning is the process of developing a roadmap aimed at achieving a business goal. It involves key stakeholders coming together to brainstorm ideas and strategies and collating them into a formal, written document known as a business plan.
A business plan is an official document that outlines a business's core activities, objectives, and roadmap to achieving its goals. For example, if you are starting a new bakery, a business plan would include information about your products, marketing strategies, and financial situation. .
A good business plan helps a business focus on its short-term and long-term goals, and outlines the specific steps needed to achieve them. In summary, business planning is a key process that businesses undertake to achieve their goals and success.
Importance of a business plan
A good business plan is critical for any business, providing a roadmap for achieving success and ensuring that all stakeholders are aligned and working towards the same goals. It helps businesses make more informed decisions, secure funding, and track their progress over time. Here are some points summarising the importance of a business plan:
A business plan helps a company track its growth and stay in line with its stated business objectives. If something is going off track, the Managers can review the business plan and steer things back in the right direction.
A good business plan notifies investors how the business is operated and if it is worth investing in. It attracts investors and sells them the idea of your business.
A business plan provides a unified working structure among employees and business owners. It keeps employees and business owners on the same page about strategic actions needed to be taken.
A well-crafted business plan can help startups attract investment or get loans without a proven financial record. It provides investors and lenders with an understanding of the company's goals, strategies, and financial projections.
Elements of a good business plan
A business plan should include key elements that help to provide a complete overview of the business and its plans for success. Here are some important elements that should be included in a typical business plan:
Executive Summary
Business Description
Market Analysis
Products and Services
Marketing and Sales Strategy
Management and Organization
Financial Projections
Funding Requirements
1. Executive summary
This business planning element provides a brief description of the business. It gives information on the business Leadership , its employees, operations, and location. It also provides the business mission statement, goals, and vision.
2. Company description
This section provides a detailed description of the business, including its mission, vision, and goals. It should also include information about the industry and target market.
3. Market analysis
Good business planning requires a well-written market analysis showing demand and supply. A SWOT analysis provides detailed information on business strengths and weaknesses along with details on the business competitor and market opportunities available.
A SWOT analysis is a strategic planning tool used by business owners to identify a business's strengths, weaknesses, opportunities, and threats in the market. Conducting a SWOT analysis will guide you on what you do well, identify your weak points, maximize your opportunities, and avoid threats.
An example of a good business plan market analysis is presented in a SWOT analysis carried out by a local shirt production company called 69 Shirts (a fictional company).
Table 1. SWOT analysis example
4. Products and services offered
This element provides a description of the products and services offered by a business. It includes production information, information on patents (if available), research and development, product or services pricing, and consumer benefits.
Blooming Boutique is a retail female clothing brand located in Delaware, US. 1 By following different generations' fashion trends, and monitoring target customers' fashion preferences, the brand intends to produce female fashion wear that is appealing to customers. They also use styles, colours, and different fashion fits to draw attention to the consumer while satisfying their sartorial needs.
5. Marketing and sales strategy
This element provides information on how the business intends to distribute its products and services, for example, what marketing strategies and channels they will use. Fundamentally, it shows how a business intends to build and keep its audience.
Again, let's take the example of 69 Shirts. Here's a possible marketing strategy:
Using social media marketing and influencer marketing - the business aims to reach the audience by telling the story behind the products and how they can help the customers. The company also focuses on price, product distinction, product promotion, and customers' feelings.
Running a guerrilla marketing campaign in train stations and on public transport - this is done with the aim of letting people know as much as possible about the products and how beneficial and memorable it will be for them to own the product.
6. Management and organisation
This section should describe the Management team and the organization's structure, including the roles and responsibilities of each team member.
7. Financial plans
Here, the business projections and estimates are included for startups, and for an established business, balance sheets, Financial Statements , and important financial information should be added. It should also include a Break-Even Analysis , which shows the level of sales needed to cover all expenses. Well-prepared financial calculations can attract investors, banks, and venture capitalists.
If the business needs funding, this section should outline the funding requirements, including how much funding is needed, what the funds will be used for, and how the business plans to repay the funding.
9. Appendices
This section should include any additional information that is relevant to the business plan, such as Market Research reports, product specifications, and legal documents.
Plan length varies, as does the type of plan, but a document usually ranges from 15 to 20 pages.
Business planning process
A business plan is just one step of the business planning process. The steps of the business planning process below will help you understand it:
Define the business goals: The first step in business planning is to define the goals that the business wants to achieve. These goals should be specific, measurable, achievable, relevant, and time-bound.
Conduct Market Research : The next step is to conduct market research to understand the target market, competition, and industry trends. This research can help the business identify opportunities and threats, and refine its strategy accordingly.
Identify resources: The third step is to identify the resources that the business needs to achieve its goals. These resources could include finances, personnel, equipment, and facilities.
Develop strategies: Based on market research and resource assessment, the business can develop strategies to achieve its goals. These strategies should be aligned with the business's strengths and opportunities, and address any weaknesses or threats.
Create a business plan: The strategies can then be translated into a formal business plan, which outlines the business's core activities, objectives, and roadmap to achieving its goals. The business plan should include detailed information about the products or services, market analysis, marketing and sales strategy, as well as financial projections.
Implement the plan: Once the business plan is complete, the next step is to implement it. This involves executing the strategies and tactics outlined in the plan, and monitoring progress towards the business goals.
Evaluate and adjust: The final step is to evaluate the progress towards the business goals and adjust the plan as needed. This ensures that the business remains on track to achieve its goals and adapts to changes in the market or business environment.
Advantages and disadvantages of a business plan
While creating a business plan is a critical step in launching and running a successful business, it's important for Managers and business owners to remember that there can be drawbacks. Advantages and disadvantages of a business plan are as follows:
Business planning - Key takeaways
Business planning is a process of developing a roadmap aimed at achieving a business goal.
A business plan is written documen t showing a business's core activities, objectives, and business roadmap to achieving its objectives.
The importance of a business plan can be seen in the organized growth of a business. It allows business owners to track Business growth and stay in line with the business objectives.
Some crucial elements needed in business planning are executive summary, business description, market analysis, products and services, marketing and sales strategy, management and organization, financial projections, funding requirements.
Business planning process usually involves the following steps: define business goals, conduct market research, identify resources, develop strategies, create a business plan, implement the plan, evaluate and adjust.
Blooming boutique, bloomingboutique.com, 2022.
Jared Lindzon, The importance of a business plan, waveapps.com, 2022.
Susan Ward, What is business planning, thebalancesmb.com, 2020.
Staff, Business plan basic elements, bizally.com.au, 2022.
Rich Longo, Why you need a business plan, sbdc.duq.edu, 2019.
Staff, Effective business plan, lancasters.uk.net, 2022.
Frequently Asked Questions about Business Planning
--> what is a business plan.
A business plan is an official documen t showing a business's core activities, objectives, and business roadmap to achieving its objectives.
--> How to make a good business plan?
To make a good business plan, it's important to research the market and industry trends, set specific and measurable goals, develop a clear strategy, and create a well-organized and detailed plan that includes financial projections, marketing strategies, and plans for potential challenges. It's also crucial to review and adjust the plan regularly to ensure it remains relevant and effective.
--> How is a business plan structured?
A business plan usually has the following structure:
--> Why is a business plan important?
A business plan is crucial for several reasons. Firstly, it enables companies to secure funding from investors by providing a clear roadmap of the business's goals and strategies. Secondly, it provides a framework for companies to work towards their objectives, monitor progress, and adjust course as needed. Lastly, it helps companies anticipate and address potential challenges that may arise in the course of business operations.
--> What are the three main purposes of a business plan?
The three main purposes of a business plan are:
To serve as a roadmap for achieving the business's goals,
To attract funding and investment from investors or financial institutions, and
To provide a framework for managing and monitoring the business's performance over time.
Final Business Planning Quiz
Business planning quiz - teste dein wissen.
What is business planning?
Show answer
Business planning is a process of developing a roadmap aimed towards achieving a business goal. 
Show question
The document used by stakeholders to collate ideas into a formally written document that summarizes the business current state, the state of the business market, and steps to improve the business performance is called ……
A business plan 
What is a business plan?
A business plan is an officially written document showing a business core activities, objectives, and the business roadmap to achieving its established objectives. 
 Give two importance of a good business plan
A. The importance of a good business plan can be seen in the organised growth of a business. It allows business owners to track business growth and stay in line with the business objectives. 
B. A business plan also gives investors an idea of how the business is operated and if it is worth investing in. A good business plan attracts investors and sells them the idea of your business. 
What is the first element of a business plan?
Executive summary 
What information does the executive summary provide?
This executive summary provides a brief description of the business. It gives information on the business leadership, its employees, operations and location. It also provides the business mission statement, goals and business vision. 
 A business budget usually includes ….,.
A business budget includes cost from paying staff, production processes, marketing, expanding, logistics, development, researching and all other business related expenses. 
What does a SWOT analysis show about a business ?
A SWOT analysis shows a business strength, weaknesses, opportunities and threats to the business. 
A good business plan helps a business focus on its short term and long term goals, and it also helps business owners focus on the specified steps put in place to help the business succeed. True or False?
A business plan is the same for all types of business. 
Financial plans are not a part of business plan.
SWOT analysis is a way to carry out a market analysis. 
Market analysis and marketing strategy can be used interchangeably.
A good business plan can help startups attract investment or get loans without a proven financial record. 
What is the difference between market analysis and marketing strategy?
Market strategy provides information on how a business plans to distribute its products or services while market analysis gives details on business strengths, weaknesses along with market threats and opportunities. 
Business planning is a process of   ________  aimed towards achieving a business goal. 
developing a roadmap 
A business plan is an   ________  showing a business core activities, objectives, and the business roadmap to achieving its established objectives
officially written document 
A good business plan only helps the business focus on its short term goals.
A good business plan can help a company to:
Stay in line with the business objectives
Executive Summary is the description of the products and services offered by a business. 
Good business planning requires a well written market analysis showing demand and supply. 
SWOT analysis stands for  ________ .
strength, weaknesses, opportunities and threats in the market 
________   includes cost from paying staff, production processes, marketing, expanding, logistics, development, researching and all other business related expenses. 
A business budget 
A company generating a revenue of £150,000 from a business with a total cost of £80,000 per year. How much profit does it earn?
£150,000 - £80,000 =  £70,000.  
Variable cost = Output x Variable cost per unit output  
What is not a business variable cost?
 production materials expenses
Test your knowledge with multiple choice flashcards
Your score: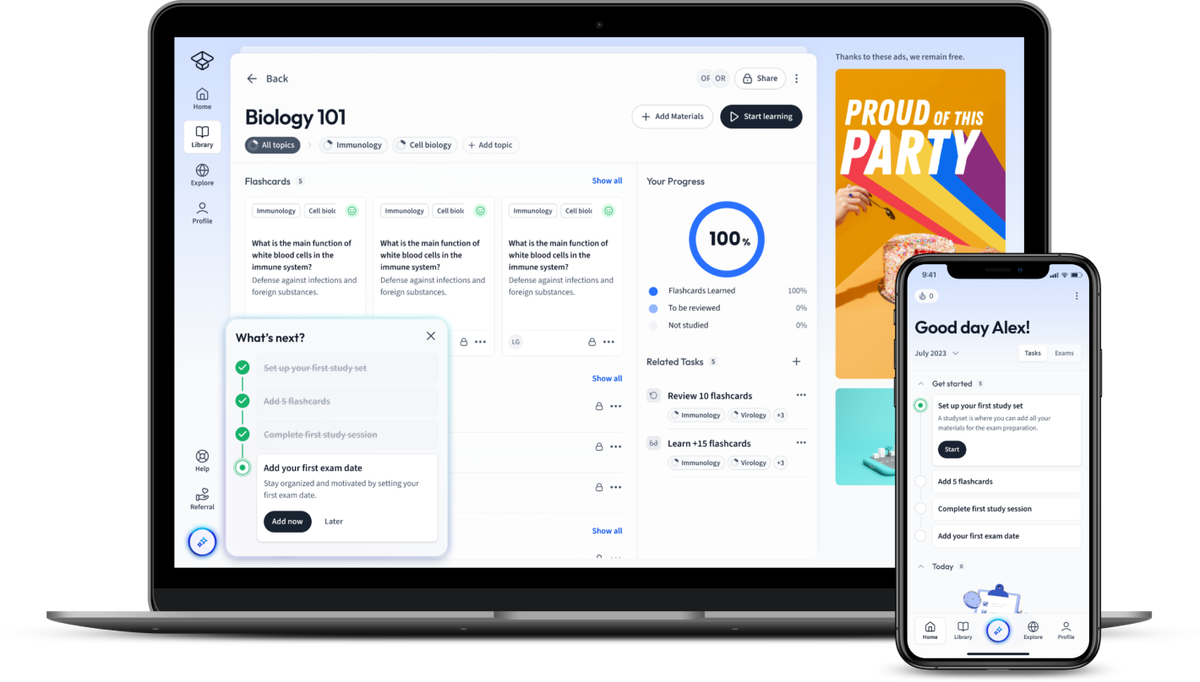 Join the StudySmarter App and learn efficiently with millions of flashcards and more!
Learn with 12 business planning flashcards in the free studysmarter app.
Already have an account? Log in
Flashcards in Business Planning 26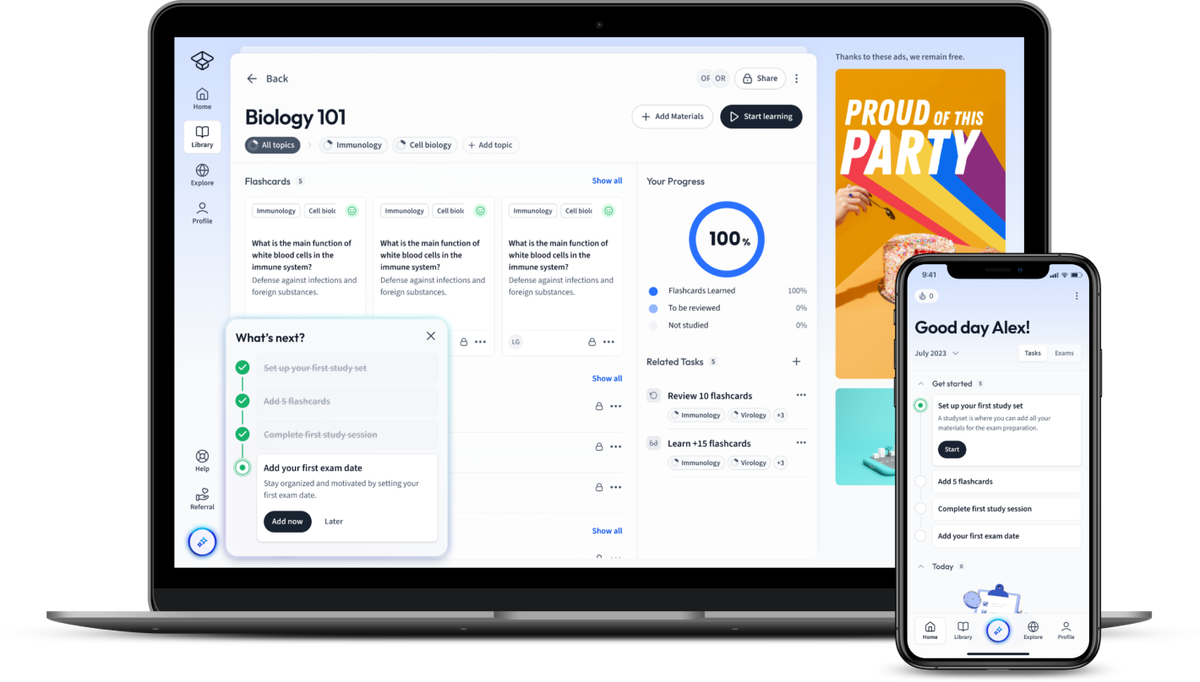 Learn with 26 Business Planning flashcards in the free StudySmarter app
Change Management
Organizational Communication
Influences on Business
Strategic Direction
of the users don't pass the Business Planning quiz! Will you pass the quiz?
How would you like to learn this content?
Free business-studies cheat sheet!
Everything you need to know on . A perfect summary so you can easily remember everything.
Join over 22 million students in learning with our StudySmarter App
The first learning app that truly has everything you need to ace your exams in one place
Flashcards & Quizzes
AI Study Assistant
Study Planner
Smart Note-Taking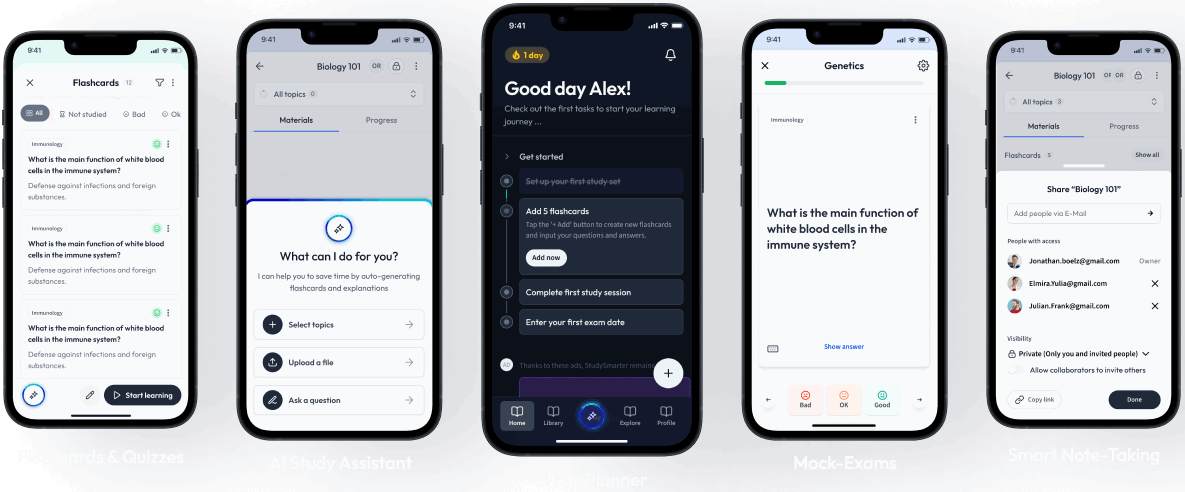 More explanations about Introduction to Business
Discover the right content for your subjects, engineering.
Sign up to highlight and take notes. It's 100% free.
This is still free to read, it's not a paywall.
You need to register to keep reading, start learning with studysmarter, the only learning app you need..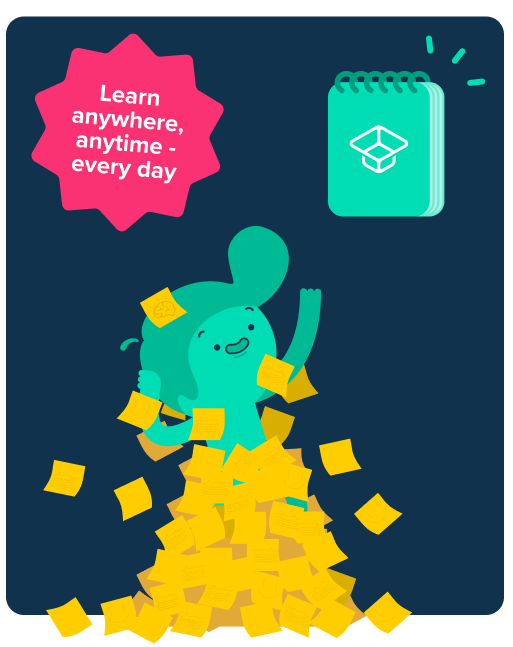 Create a free account to save this explanation.
Save explanations to your personalised space and access them anytime, anywhere!
By signing up, you agree to the Terms and Conditions and the Privacy Policy of StudySmarter.
StudySmarter bietet alles, was du für deinen Lernerfolg brauchst - in einer App!
Privacy overview.
What is a Business Plan? Definition, Tips, and Templates

Published: June 07, 2023
In an era where more than 20% of small enterprises fail in their first year, having a clear, defined, and well-thought-out business plan is a crucial first step for setting up a business for long-term success.
Business plans are a required tool for all entrepreneurs, business owners, business acquirers, and even business school students. But … what exactly is a business plan?
In this post, we'll explain what a business plan is, the reasons why you'd need one, identify different types of business plans, and what you should include in yours.
What is a business plan?
A business plan is a documented strategy for a business that highlights its goals and its plans for achieving them. It outlines a company's go-to-market plan, financial projections, market research, business purpose, and mission statement. Key staff who are responsible for achieving the goals may also be included in the business plan along with a timeline.
The business plan is an undeniably critical component to getting any company off the ground. It's key to securing financing, documenting your business model, outlining your financial projections, and turning that nugget of a business idea into a reality.
What is a business plan used for?
The purpose of a business plan is three-fold: It summarizes the organization's strategy in order to execute it long term, secures financing from investors, and helps forecast future business demands.
Business Plan Template [ Download Now ]
Working on your business plan? Try using our Business Plan Template . Pre-filled with the sections a great business plan needs, the template will give aspiring entrepreneurs a feel for what a business plan is, what should be in it, and how it can be used to establish and grow a business from the ground up.
Purposes of a Business Plan
Chances are, someone drafting a business plan will be doing so for one or more of the following reasons:
1. Securing financing from investors.
Since its contents revolve around how businesses succeed, break even, and turn a profit, a business plan is used as a tool for sourcing capital. This document is an entrepreneur's way of showing potential investors or lenders how their capital will be put to work and how it will help the business thrive.
All banks, investors, and venture capital firms will want to see a business plan before handing over their money, and investors typically expect a 10% ROI or more from the capital they invest in a business.
Therefore, these investors need to know if — and when — they'll be making their money back (and then some). Additionally, they'll want to read about the process and strategy for how the business will reach those financial goals, which is where the context provided by sales, marketing, and operations plans come into play.
2. Documenting a company's strategy and goals.
A business plan should leave no stone unturned.
Business plans can span dozens or even hundreds of pages, affording their drafters the opportunity to explain what a business' goals are and how the business will achieve them.
To show potential investors that they've addressed every question and thought through every possible scenario, entrepreneurs should thoroughly explain their marketing, sales, and operations strategies — from acquiring a physical location for the business to explaining a tactical approach for marketing penetration.
These explanations should ultimately lead to a business' break-even point supported by a sales forecast and financial projections, with the business plan writer being able to speak to the why behind anything outlined in the plan.
Free Business Plan Template
The essential document for starting a business -- custom built for your needs.
Outline your idea.
Pitch to investors.
Secure funding.
Get to work!
You're all set!
Click this link to access this resource at any time.
Free Business Plan [Template]
Fill out the form to access your free business plan., 3. legitimizing a business idea..
Everyone's got a great idea for a company — until they put pen to paper and realize that it's not exactly feasible.
A business plan is an aspiring entrepreneur's way to prove that a business idea is actually worth pursuing.
As entrepreneurs document their go-to-market process, capital needs, and expected return on investment, entrepreneurs likely come across a few hiccups that will make them second guess their strategies and metrics — and that's exactly what the business plan is for.
It ensures an entrepreneur's ducks are in a row before bringing their business idea to the world and reassures the readers that whoever wrote the plan is serious about the idea, having put hours into thinking of the business idea, fleshing out growth tactics, and calculating financial projections.
4. Getting an A in your business class.
Speaking from personal experience, there's a chance you're here to get business plan ideas for your Business 101 class project.
If that's the case, might we suggest checking out this post on How to Write a Business Plan — providing a section-by-section guide on creating your plan?
What does a business plan need to include?
Business Plan Subtitle
Executive Summary
Company Description
The Business Opportunity
Competitive Analysis
Target Market
Marketing Plan
Financial Summary
Funding Requirements
1. Business Plan Subtitle
Every great business plan starts with a captivating title and subtitle. You'll want to make it clear that the document is, in fact, a business plan, but the subtitle can help tell the story of your business in just a short sentence.
2. Executive Summary
Although this is the last part of the business plan that you'll write, it's the first section (and maybe the only section) that stakeholders will read. The executive summary of a business plan sets the stage for the rest of the document. It includes your company's mission or vision statement, value proposition, and long-term goals.
3. Company Description
This brief part of your business plan will detail your business name, years in operation, key offerings, and positioning statement. You might even add core values or a short history of the company. The company description's role in a business plan is to introduce your business to the reader in a compelling and concise way.
4. The Business Opportunity
The business opportunity should convince investors that your organization meets the needs of the market in a way that no other company can. This section explains the specific problem your business solves within the marketplace and how it solves them. It will include your value proposition as well as some high-level information about your target market.
5. Competitive Analysis
Just about every industry has more than one player in the market. Even if your business owns the majority of the market share in your industry or your business concept is the first of its kind, you still have competition. In the competitive analysis section, you'll take an objective look at the industry landscape to determine where your business fits. A SWOT analysis is an organized way to format this section.
6. Target Market
Who are the core customers of your business and why? The target market portion of your business plan outlines this in detail. The target market should explain the demographics, psychographics, behavioristics, and geographics of the ideal customer.
7. Marketing Plan
Marketing is expansive, and it'll be tempting to cover every type of marketing possible, but a brief overview of how you'll market your unique value proposition to your target audience, followed by a tactical plan will suffice.
Think broadly and narrow down from there: Will you focus on a slow-and-steady play where you make an upfront investment in organic customer acquisition? Or will you generate lots of quick customers using a pay-to-play advertising strategy? This kind of information should guide the marketing plan section of your business plan.
8. Financial Summary
Money doesn't grow on trees and even the most digital, sustainable businesses have expenses. Outlining a financial summary of where your business is currently and where you'd like it to be in the future will substantiate this section. Consider including any monetary information that will give potential investors a glimpse into the financial health of your business. Assets, liabilities, expenses, debt, investments, revenue, and more are all useful adds here.
So, you've outlined some great goals, the business opportunity is valid, and the industry is ready for what you have to offer. Who's responsible for turning all this high-level talk into results? The "team" section of your business plan answers that question by providing an overview of the roles responsible for each goal. Don't worry if you don't have every team member on board yet, knowing what roles to hire for is helpful as you seek funding from investors.
10. Funding Requirements
Remember that one of the goals of a business plan is to secure funding from investors, so you'll need to include funding requirements you'd like them to fulfill. The amount your business needs, for what reasons, and for how long will meet the requirement for this section.
Types of Business Plans
Startup Business Plan
Feasibility Business Plan
Internal Business Plan
Strategic Business Plan
Business Acquisition Plan
Business Repositioning Plan
Expansion or Growth Business Plan
There's no one size fits all business plan as there are several types of businesses in the market today. From startups with just one founder to historic household names that need to stay competitive, every type of business needs a business plan that's tailored to its needs. Below are a few of the most common types of business plans.
For even more examples, check out these sample business plans to help you write your own .
1. Startup Business Plan
As one of the most common types of business plans, a startup business plan is for new business ideas. This plan lays the foundation for the eventual success of a business.
The biggest challenge with the startup business plan is that it's written completely from scratch. Startup business plans often reference existing industry data. They also explain unique business strategies and go-to-market plans.
Because startup business plans expand on an original idea, the contents will vary by the top priority goals.
For example, say a startup is looking for funding. If capital is a priority, this business plan might focus more on financial projections than marketing or company culture.
2. Feasibility Business Plan
This type of business plan focuses on a single essential aspect of the business — the product or service. It may be part of a startup business plan or a standalone plan for an existing organization. This comprehensive plan may include:
A detailed product description
Market analysis
Technology needs
Production needs
Financial sources
Production operations
According to CBInsights research, 35% of startups fail because of a lack of market need. Another 10% fail because of mistimed products.
Some businesses will complete a feasibility study to explore ideas and narrow product plans to the best choice. They conduct these studies before completing the feasibility business plan. Then the feasibility plan centers on that one product or service.
3. Internal Business Plan
Internal business plans help leaders communicate company goals, strategy, and performance. This helps the business align and work toward objectives more effectively.
Besides the typical elements in a startup business plan, an internal business plan may also include:
Department-specific budgets
Target demographic analysis
Market size and share of voice analysis
Action plans
Sustainability plans
Most external-facing business plans focus on raising capital and support for a business. But an internal business plan helps keep the business mission consistent in the face of change.
4. Strategic Business Plan
Strategic business plans focus on long-term objectives for your business. They usually cover the first three to five years of operations. This is different from the typical startup business plan which focuses on the first one to three years. The audience for this plan is also primarily internal stakeholders.
These types of business plans may include:
Relevant data and analysis
Assessments of company resources
Vision and mission statements
It's important to remember that, while many businesses create a strategic plan before launching, some business owners just jump in. So, this business plan can add value by outlining how your business plans to reach specific goals. This type of planning can also help a business anticipate future challenges.
5. Business Acquisition Plan
Investors use business plans to acquire existing businesses, too — not just new businesses.
A business acquisition plan may include costs, schedules, or management requirements. This data will come from an acquisition strategy.
A business plan for an existing company will explain:
How an acquisition will change its operating model
What will stay the same under new ownership
Why things will change or stay the same
Acquisition planning documentation
Timelines for acquisition
Additionally, the business plan should speak to the current state of the business and why it's up for sale.
For example, if someone is purchasing a failing business, the business plan should explain why the business is being purchased. It should also include:
What the new owner will do to turn the business around
Historic business metrics
Sales projections after the acquisition
Justification for those projections
6. Business Repositioning Plan
When a business wants to avoid acquisition, reposition its brand, or try something new, CEOs or owners will develop a business repositioning plan.
This plan will:
Acknowledge the current state of the company.
State a vision for the future of the company.
Explain why the business needs to reposition itself.
Outline a process for how the company will adjust.
Companies planning for a business reposition often do so — proactively or retroactively — due to a shift in market trends and customer needs.
For example, shoe brand AllBirds plans to refocus its brand on core customers and shift its go-to-market strategy. These decisions are a reaction to lackluster sales following product changes and other missteps.
7. Expansion or Growth Business Plan
When your business is ready to expand, a growth business plan creates a useful structure for reaching specific targets.
For example, a successful business expanding into another location can use a growth business plan. This is because it may also mean the business needs to focus on a new target market or generate more capital.
This type of plan usually covers the next year or two of growth. It often references current sales, revenue, and successes. It may also include:
SWOT analysis
Growth opportunity studies
Financial goals and plans
Marketing plans
Capability planning
These types of business plans will vary by business, but they can help businesses quickly rally around new priorities to drive growth.
Getting Started With Your Business Plan
At the end of the day, a business plan is simply an explanation of a business idea and why it will be successful. The more detail and thought you put into it, the more successful your plan — and the business it outlines — will be.
When writing your business plan, you'll benefit from extensive research, feedback from your team or board of directors, and a solid template to organize your thoughts. If you need one of these, download HubSpot's Free Business Plan Template below to get started.
Editor's note: This post was originally published in August 2020 and has been updated for comprehensiveness.
Don't forget to share this post!
Related articles.
How to Write a Powerful Executive Summary [+4 Top Examples]
19 Best Sample Business Plans & Examples to Help You Write Your Own
24 Best Sample Business Plans & Examples to Help You Write Your Own
Maximizing Your Social Media Strategy: The Top Aggregator Tools to Use
The Content Aggregator Guide for 2023
7 Gantt Chart Examples You'll Want to Copy [+ 5 Steps to Make One]
The 8 Best Free Flowchart Templates [+ Examples]
15 Best Screen Recorders to Use for Collaboration
The 25 Best Google Chrome Extensions for SEO
Professional Invoice Design: 28 Samples & Templates to Inspire You
2 Essential Templates For Starting Your Business
Search Search Please fill out this field.
Building Your Business
Becoming an Owner
Business Plans
What Is Business Planning?
Why Business Planning Isn't Just for Startups
Susan Ward wrote about small businesses for The Balance for 18 years. She has run an IT consulting firm and designed and presented courses on how to promote small businesses.
Morsa Images / Getty Images
Business planning takes place when the key stakeholders in a business sit down and flesh out all the goals , strategies, and actions that they envision taking to ensure the business's survival, prosperity, and growth.
Here are some strategies for business planning and the ways it can benefit your business.
Business planning can play out in many different ways. Anytime upper management comes together to plan for the success of a business, it is a form of business planning. Business planning commonly involves collecting ideas in a formal business plan that outlines a summary of the business's current state, as well as the state of the broader market, along with detailed steps the business will take to improve performance in the coming period.
Business plans aren't just about money. The business plan outlines the general planning needed to start and run a successful business, and that includes profits, but it also goes beyond that. A plan should account for everything from scoping out the competition and figuring out how your new business will fit into the industry to assessing employee morale and planning for how to retain talent.
How Does Business Planning Work?
Every new business needs a business plan —a blueprint of how you will develop your new business, backed by research, that demonstrates how the business idea is viable. If your new business idea requires investment capital, you will have a better chance of obtaining debt or equity financing from financial institutions, angel investors , or venture capitalists if you have a solid business plan to back up your ideas.
Businesses should prepare a business plan, even if they don't need to attract investors or secure loans.
Post-Startup Business Planning
The business plan isn't a set-it-and-forget-it planning exercise. It should be a living document that is updated throughout the life cycle of your business.
Once the business has officially started, business planning will shift to setting and meeting goals and targets. Business planning is most effective when it's done on a consistent schedule that revisits existing goals and projects throughout the year, perhaps even monthly. In addition to reviewing short-term goals throughout the year, it's also important to establish a clear vision and lay the path for your long-term success.
Daily business planning is an incredibly effective way for individuals to focus on achieving both their own goals and the goals of the organization.
Sales Forecasting
The sales forecast is a key section of the business plan that needs to be constantly tracked and updated. The sales forecast is an estimate of the sales of goods and services your business is likely to achieve over the forecasted period, along with the estimated profit from those sales. The forecast should take into account trends in your industry, the general economy, and the projected needs of your primary customers.
Cash Flow Analysis
Another crucial component of business planning is cash flow analysis. Avoiding extended cash flow shortages is vital for businesses, and many business failures can be blamed on cash flow problems.
Your business may have a large, lucrative order on the books, but if it can't be invoiced until the job is completed, then you may run into cash flow problems. That scenario can get even worse if you have to hire staff, purchase inventory, and make other expenditures in the meantime to complete the project.
Performing regular cash flow projections is an important part of business planning. If managed properly, cash flow shortages can be covered by additional financing or equity investment.
Business Contingency Planning
In addition to business planning for profit and growth, your business should have a contingency plan. Contingency business planning (also known as business continuity planning or disaster planning) is the type of business planning that deals with crises and worst-case scenarios. A business contingency plan helps businesses deal with sudden emergencies, unexpected events, and new information that could disrupt your business.
The goals of a contingency plan are to:
Provide for the safety and security of yourself, your employees, and your customers in the event of a fire, flood, robbery, data breach, illness, or some other disaster
Ensure that your business can resume operations after an emergency as quickly as possible
Business Succession Planning
If your business is a family enterprise or you have specific plans for who you want to take over in the event of your retirement or illness, then you should have a plan in place to hand over control of the business . The issues of management, ownership, and taxes can cause a great deal of discord within families unless a succession plan is in place that clearly outlines the process.
Key Takeaways
Business planning is when key stakeholders review the state of their business and plan for how they will improve the business in the future.
Business planning isn't a one-off event—it should be an ongoing practice of self-assessment and planning.
Business planning isn't just about improving sales; it can also address safety during natural disasters or the transfer of power after an owner retires.
By clicking "Accept All Cookies", you agree to the storing of cookies on your device to enhance site navigation, analyze site usage, and assist in our marketing efforts.
Business Planning
Written by True Tamplin, BSc, CEPF®
Reviewed by subject matter experts.
Updated on June 08, 2023
Are You Retirement Ready?
Table of contents, what is business planning.
Business planning is a crucial process that involves creating a roadmap for an organization to achieve its long-term objectives. It is the foundation of every successful business and provides a framework for decision-making, resource allocation, and measuring progress towards goals.
Business planning involves identifying the current state of the organization, determining where it wants to go, and developing a strategy to get there.
It includes analyzing the market, identifying target customers, determining a competitive advantage, setting financial goals, and establishing operational plans.
The business plan serves as a reference point for all stakeholders , including investors, employees, and partners, and helps to ensure that everyone is aligned and working towards the same objectives.
Importance of Business Planning
Business planning plays a critical role in the success of any organization, as it helps to establish a clear direction and purpose for the business. It allows the organization to identify its goals and objectives, develop strategies and tactics to achieve them, and establish a framework of necessary resources and operational procedures to ensure success.
Additionally, a well-crafted business plan can serve as a reference point for decision-making, ensuring that all actions taken by the organization are aligned with its long-term objectives.
It can also facilitate communication and collaboration among team members, ensuring that everyone is working towards a common goal.
Furthermore, a business plan is often required when seeking funding or investment from external sources, as it demonstrates the organization's potential for growth and profitability. Overall, business planning is essential for any organization looking to succeed and thrive in a competitive market.
Business Planning Process
Step 1: defining your business purpose and goals.
Begin by clarifying your business's purpose, mission, and long-term goals. These elements should align with the organization's core values and guide every aspect of the planning process.
Step 2: Conducting Market Research and Analysis
Thorough market research and analysis are crucial to understanding the industry landscape, identifying target customers, and gauging the competition. This information will inform your business strategy and help you find your niche in the market.
Step 3: Creating a Business Model and Strategy
Based on the insights from your market research, develop a business model that outlines how your organization will create, deliver, and capture value. This will inform the overall business strategy, including identifying target markets, value propositions, and competitive advantages.
Step 4: Developing a Marketing Plan
A marketing plan details how your organization will promote its products or services to target customers. This includes defining marketing objectives, tactics, channels, budgets, and performance metrics to measure success.
Step 5: Establishing Operational and Financial Plans
The operational plan outlines the day-to-day activities, resources, and processes required to run your business. The financial plan projects revenue, expenses, and cash flow, providing a basis for assessing the organization's financial health and long-term viability.
Step 6: Reviewing and Revising the Business Plan
Regularly review and update your business plan to ensure it remains relevant and reflects the organization's current situation and goals. This iterative process enables proactive adjustments to strategies and tactics in response to changing market conditions and business realities.
Components of a Business Plan
Executive summary.
The executive summary provides a high-level overview of your business plan, touching on the company's mission, objectives, strategies, and key financial projections.
It is critical to make this section concise and engaging, as it is often the first section that potential investors or partners will read.
Company Description
The company description offers a detailed overview of your organization, including its history, mission, values, and legal structure. It also outlines the company's goals and objectives and explains how the business addresses a market need or problem.
Products or Services
Describe the products or services your company offers, emphasizing their unique features, benefits, and competitive advantages. Detail the development process, lifecycle, and intellectual property rights, if applicable.
Market Analysis
The market analysis section delves into the industry, target market, and competition. It should demonstrate a thorough understanding of market trends, growth potential, customer demographics, and competitive landscape.
Marketing and Sales Strategy
Outline your organization's approach to promoting and selling its products or services. This includes marketing channels, sales tactics, pricing strategies, and customer relationship management .
Management and Organization
This section provides an overview of your company's management team, including their backgrounds, roles, and responsibilities. It also outlines the organizational structure and any advisory or support services employed by the company.
Operational Plan
The operational plan describes the day-to-day operations of your business, including facilities, equipment, technology, and personnel requirements. It also covers supply chain management, production processes, and quality control measures.
Financial Plan
The financial plan is a crucial component of your business plan, providing a comprehensive view of your organization's financial health and projections.
This section should include income statements , balance sheets , cash flow statements , and break-even analysis for at least three to five years. Be sure to provide clear assumptions and justifications for your projections.
Appendices and Supporting Documents
The appendices and supporting documents section contains any additional materials that support or complement the information provided in the main body of the business plan. This may include resumes of key team members, patents , licenses, contracts, or market research data.
Benefits of Business Planning
Helps secure funding and investment.
A well-crafted business plan demonstrates to potential investors and lenders that your organization is well-organized, has a clear vision, and is financially viable. It increases your chances of securing the funding needed for growth and expansion.
Provides a Roadmap for Growth and Success
A business plan serves as a roadmap that guides your organization's growth and development. It helps you set realistic goals, identify opportunities, and anticipate challenges, enabling you to make informed decisions and allocate resources effectively.
Enables Effective Decision-Making
Having a comprehensive business plan enables you and your management team to make well-informed decisions, based on a clear understanding of the organization's goals, strategies, and financial situation.
Facilitates Communication and Collaboration
A business plan serves as a communication tool that fosters collaboration and alignment among team members, ensuring that everyone is working towards the same objectives and understands the organization's strategic direction.
Business planning should not be a one-time activity; instead, it should be an ongoing process that is continually reviewed and updated to reflect changing market conditions, business realities, and organizational goals.
This dynamic approach to planning ensures that your organization remains agile, responsive, and primed for success.
As the business landscape continues to evolve, organizations must embrace new technologies, methodologies, and tools to stay competitive.
The future of business planning will involve leveraging data-driven insights, artificial intelligence, and predictive analytics to create more accurate and adaptive plans that can quickly respond to a rapidly changing environment.
By staying ahead of the curve, businesses can not only survive but thrive in the coming years.
Business Planning FAQs
What is business planning, and why is it important.
Business planning is the process of setting goals, outlining strategies, and creating a roadmap for your company's future. It's important because it helps you identify opportunities and risks, allocate resources effectively, and stay on track to achieve your goals.
What are the key components of a business plan?
A business plan typically includes an executive summary, company description, market analysis, organization and management structure, product or service line, marketing and sales strategies, and financial projections.
How often should I update my business plan?
It is a good idea to review and update your business plan annually, or whenever there's a significant change in your industry or market conditions.
What are the benefits of business planning?
Effective business planning can help you anticipate challenges, identify opportunities for growth, improve decision-making, secure financing, and stay ahead of competitors.
Do I need a business plan if I am not seeking funding?
Yes, even if you're not seeking funding, a business plan can be a valuable tool for setting goals, developing strategies, and keeping your team aligned and focused on achieving your objectives.
About the Author
True Tamplin, BSc, CEPF®
True Tamplin is a published author, public speaker, CEO of UpDigital, and founder of Finance Strategists.
True is a Certified Educator in Personal Finance (CEPF®), author of The Handy Financial Ratios Guide , a member of the Society for Advancing Business Editing and Writing, contributes to his financial education site, Finance Strategists, and has spoken to various financial communities such as the CFA Institute, as well as university students like his Alma mater, Biola University , where he received a bachelor of science in business and data analytics.
To learn more about True, visit his personal website , view his author profile on Amazon , or check out his speaker profile on the CFA Institute website .
Related Topics
Business Continuity Planning (BCP)
Business Exit Strategies
Buy-Sell Agreements
Capital Planning
Change-In-Control Agreements
Cross-Purchase Agreements
Decision Analysis (DA)
Employee Retention and Compensation Planning
Endorsement & Sponsorship Management
Enterprise Resource Planning (ERP)
Entity-Purchase Agreements
Family Business Continuity
Family Business Governance
Family Limited Partnerships (FLPs) and Buy-Sell Agreements
Human Resource Planning (HRP)
Manufacturing Resource Planning (MRP II)
Plan Restatement
Ask a Financial Professional Any Question
Find advisor near you, our recommended advisors.
Taylor Kovar, CFP®
WHY WE RECOMMEND:
Fee-Only Financial Advisor Show explanation
Certified financial planner™, 3x investopedia top 100 advisor, author of the 5 money personalities & keynote speaker.
IDEAL CLIENTS:
Business Owners, Executives & Medical Professionals
Strategic Planning, Alternative Investments, Stock Options & Wealth Preservation
Claudia Valladares
Fee only financial advisor show explanation, bilingual in english / spanish, founder of wisedollarmom.com, quoted in gobanking rates, yahoo finance & forbes.
Retirees, Immigrants & Sudden Wealth / Inheritance
Retirement Planning, Personal finance, Goals-based Planning & Community Impact
We use cookies to ensure that we give you the best experience on our website. If you continue to use this site we will assume that you are happy with it.
Fact Checked
At Finance Strategists, we partner with financial experts to ensure the accuracy of our financial content.
Our team of reviewers are established professionals with decades of experience in areas of personal finance and hold many advanced degrees and certifications.
They regularly contribute to top tier financial publications, such as The Wall Street Journal, U.S. News & World Report, Reuters, Morning Star, Yahoo Finance, Bloomberg, Marketwatch, Investopedia, TheStreet.com, Motley Fool, CNBC, and many others.
This team of experts helps Finance Strategists maintain the highest level of accuracy and professionalism possible.
Why You Can Trust Finance Strategists
Finance Strategists is a leading financial education organization that connects people with financial professionals, priding itself on providing accurate and reliable financial information to millions of readers each year.
We follow strict ethical journalism practices, which includes presenting unbiased information and citing reliable, attributed resources.
Our goal is to deliver the most understandable and comprehensive explanations of financial topics using simple writing complemented by helpful graphics and animation videos.
Our writing and editorial staff are a team of experts holding advanced financial designations and have written for most major financial media publications. Our work has been directly cited by organizations including Entrepreneur, Business Insider, Investopedia, Forbes, CNBC, and many others.
Our mission is to empower readers with the most factual and reliable financial information possible to help them make informed decisions for their individual needs.
How It Works
Step 1 of 3, create a free account and ask any financial question.
Ask a question about your financial situation providing as much detail as possible. Your information is kept secure and not shared unless you specify.
Step 2 of 3
Our team will connect you with a vetted, trusted professional.
Someone on our team will connect you with a financial professional in our network holding the correct designation and expertise.
Step 3 of 3
Get your questions answered and book a free call if necessary.
A financial professional will offer guidance based on the information provided and offer a no-obligation call to better understand your situation.
Ask Any Financial Question
Where should we send your answer.
Question Submitted
Tell us more about yourself, is there any other context you can provide.
Pro tip: Professionals are more likely to answer questions when background and context is given. The more details you provide, the faster and more thorough reply you'll receive.
What is your age?
Are you married, do you own your home.
Owned outright
Owned with a mortgage
Do you have any children under 18?
What is the approximate value of your cash savings and other investments?
0 - $50,000
$50,000 - $250,000
$250,000 - $1m
Pro tip: A portfolio often becomes more complicated when it has more investable assets. Please answer this question to help us connect you with the right professional.
Would you prefer to work with a financial professional remotely or in-person?
I would prefer remote (video call, etc.)
I would prefer in-person
I don't mind, either are fine
What's your zip code?
Almost Done!
Finish your free account setup.
Your privacy is a top priority. We never sell your information or disclose it to 3rd parties.
Thank you for submitting your question.
A financial professional should be reaching out shortly. In the meantime, here are a few articles that may be related to your question:
Part 1: Tell Us More About Yourself
Do you own a business, which activity is most important to you during retirement.
Giving back / charity
Spending time with family and friends
Pursuing hobbies
Part 2: Your Current Nest Egg
Part 3: confidence going into retirement, how comfortable are you with investing.
Very comfortable
Somewhat comfortable
Not comfortable at all
How confident are you in your long term financial plan?
Very confident
Somewhat confident
Not confident / I don't have a plan
What is your risk tolerance?
How much are you saving for retirement each month.
None currently
Minimal: $50 - $200
Steady Saver: $200 - $500
Serious Planner: $500 - $1,000
Aggressive Saver: $1,000+
How much will you need each month during retirement?
Bare Necessities: $1,500 - $2,500
Moderate Comfort: $2,500 - $3,500
Comfortable Lifestyle: $3,500 - $5,500
Affluent Living: $5,500 - $8,000
Luxury Lifestyle: $8,000+
Part 4: Getting Your Retirement Ready
What is your current financial priority.
Getting out of debt
Growing my wealth
Protecting my wealth
Do you already work with a financial advisor?
Which of these is most important for your financial advisor to have.
Tax planning expertise
Investment management expertise
Estate planning expertise
None of the above
Great! Your retirement-ready report is on its way.
Get in touch with, great the financial professional will get back to you soon..
A financial professional should be reaching out shortly. In the meantime, here are a few articles that might be of interest to you:
Where Should We Send The Downloadable File?
Great your downloadable file should be in your email soon..
In the meantime, here are a few articles that might be of interest to you:
On This Page
What is a business plan?
Reasons for writing a business plan, what research shows about business plans, when should you write a business plan, how often should you update your business plan, how long should your business plan be, what information is included in a business plan, different types of business plans, business plan vs. operational plan vs. strategic plan, business plan vs. business model, moving from idea to business plan.
What is a Business Plan? Definition and Resources
Tim Berry | Nov 23, 2023
If you've ever jotted down a business idea on a napkin with a few tasks you need to accomplish, you've written a business plan — or at least the very basic components of one.
The origin of formal business plans is murky. But they certainly go back centuries. And when you consider that 20% of new businesses fail in year 1 , and half fail within 5 years, the importance of thorough planning and research should be clear.
But just what is a business plan? And what's required to move from a series of ideas to a formal plan? Here we'll answer that question and explain why you need one to be a successful business owner.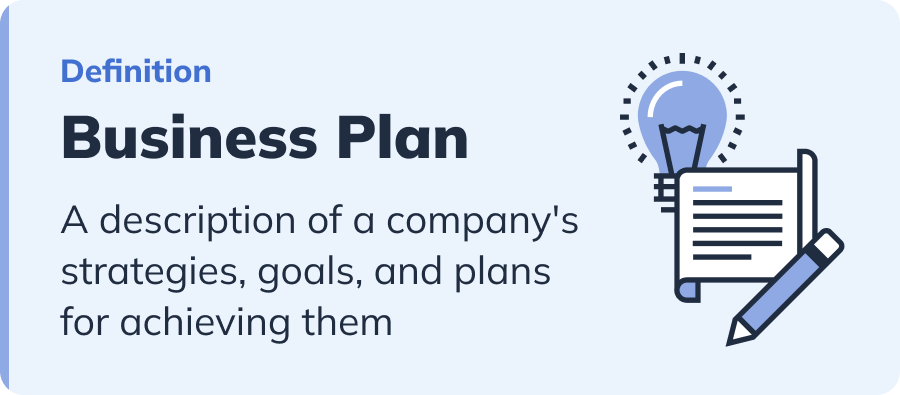 A business plan lays out a strategic roadmap for any new or growing business.
Any entrepreneur with a great idea for a business needs to conduct market research , analyze their competitors , validate their idea by talking to potential customers, and define their unique value proposition .
The business plan captures that opportunity you see for your company: it describes your product or service and business model , and the target market you'll serve.
It also includes details on how you'll execute your plan: how you'll price and market your solution and your financial projections .
If you're asking yourself, 'Do I really need to write a business plan?' consider this fact:
Companies that commit to planning grow 30% faster than those that don't.
Creating a business plan is crucial for businesses of any size or stage.
If you plan to raise funds for your business through a traditional bank loan or SBA loan , none of them will want to move forward without seeing your business plan. Venture capital firms may or may not ask for one, but you'll still need to do thorough planning to create a pitch that makes them want to invest.
But it's more than just a means of getting your business funded . The plan is also your roadmap to identify and address potential risks.
It's not a one-time document. Your business plan is a living guide to ensure your business stays on course.
Related: 14 of the top reasons why you need a business plan
Numerous studies have established that planning improves business performance:
71% of fast-growing companies have business plans that include budgets, sales goals, and marketing and sales strategies.
Companies that clearly define their value proposition are more successful than those that can't.
Companies or startups with a business plan are more likely to get funding than those without one.
Starting the business planning process before investing in marketing reduces the likelihood of business failure.
The planning process significantly impacts business growth for existing companies and startups alike.
Read More: Research-backed reasons why writing a business plan matters
No two business plans are alike.
Yet there are similar questions for anyone considering writing a plan to answer. One basic but important question is when to start writing it.
A Harvard Business Review study found that the ideal time to write a business plan is between 6 and 12 months after deciding to start a business.
But the reality can be more nuanced – it depends on the stage a business is in, or the type of business plan being written.
Ideal times to write a business plan include:
When you have an idea for a business
When you're starting a business
When you're preparing to buy (or sell)
When you're trying to get funding
When business conditions change
When you're growing or scaling your business
Read More: The best times to write or update your business plan
As is often the case, how often a business plan should be updated depends on your circumstances.
A business plan isn't a homework assignment to complete and forget about. At the same time, no one wants to get so bogged down in the details that they lose sight of day-to-day goals.
But it should cover new opportunities and threats that a business owner surfaces, and incorporate feedback they get from customers. So it can't be a static document.
For an entrepreneur at the ideation stage, writing and checking back on their business plan will help them determine if they can turn that idea into a profitable business .
And for owners of up-and-running businesses, updating the plan (or rewriting it) will help them respond to market shifts they wouldn't be prepared for otherwise.
It also lets them compare their forecasts and budgets to actual financial results. This invaluable process surfaces where a business might be out-performing expectations and where weak performance may require a prompt strategy change.
The planning process is what uncovers those insights.
Thinking about a business plan strictly in terms of page length can risk overlooking more important factors, like the level of detail or clarity in the plan.
Not all of the plan consists of writing – there are also financial tables, graphs, and product illustrations to include.
But there are a few general rules to consider about a plan's length:
Your business plan shouldn't take more than 15 minutes to skim.
Business plans for internal use (not for a bank loan or outside investment) can be as short as 5 to 10 pages.
A good practice is to write your business plan to match the expectations of your audience.
If you're walking into a bank looking for a loan, your plan should match the formal, professional style that a loan officer would expect . But if you're writing it for stakeholders on your own team—shorter and less formal (even just a few pages) could be the better way to go.
The length of your plan may also depend on the stage your business is in.
For instance, a startup plan won't have nearly as much financial information to include as a plan written for an established company will.
Read More: How long should your business plan be?
The contents of a plan business plan will vary depending on the industry the business is in.
After all, someone opening a new restaurant will have different customers, inventory needs, and marketing tactics to consider than someone bringing a new medical device to the market.
But there are some common elements that most business plans include:
Executive summary: An overview of the business operation, strategy, and goals. The executive summary should be written last, despite being the first thing anyone will read.
Products and services: A description of the solution that a business is bringing to the market, emphasizing how it solves the problem customers are facing.
Market analysis: An examination of the demographic and psychographic attributes of likely customers, resulting in the profile of an ideal customer for the business.
Competitive analysis: Documenting the competitors a business will face in the market, and their strengths and weaknesses relative to those competitors.
Marketing and sales plan: Summarizing a business's tactics to position their product or service favorably in the market, attract customers, and generate revenue.
Operational plan: Detailing the requirements to run the business day-to-day, including staffing, equipment, inventory, and facility needs.
Organization and management structure: A listing of the departments and position breakdown of the business, as well as descriptions of the backgrounds and qualifications of the leadership team.
Key milestones: Laying out the key dates that a business is projected to reach certain milestones , such as revenue, break-even, or customer acquisition goals.
Financial plan: Balance sheets, cash flow forecast , and sales and expense forecasts with forward-looking financial projections, listing assumptions and potential risks that could affect the accuracy of the plan.
Appendix: All of the supporting information that doesn't fit into specific sections of the business plan, such as data and charts.
Read More: Use this business plan outline to organize your plan
A business plan isn't a one-size-fits-all document. There are numerous ways to create an effective business plan that fits entrepreneurs' or established business owners' needs.
Here are a few of the most common types of business plans for small businesses:
One-page plan : Outlining all of the most important information about a business into an adaptable one-page plan.
Growth plan : An ongoing business management plan that ensures business tactics and strategies are aligned as a business scales up.
Internal plan : A shorter version of a full business plan to be shared with internal stakeholders – ideal for established companies considering strategic shifts.
What questions are you trying to answer?
Are you trying to lay out a plan for the actual running of your business?
Is your focus on how you will meet short or long-term goals?
Since your objective will ultimately inform your plan, you need to know what you're trying to accomplish before you start writing.
While a business plan provides the foundation for a business, other types of plans support this guiding document.
An operational plan sets short-term goals for the business by laying out where it plans to focus energy and investments and when it plans to hit key milestones.
Then there is the strategic plan , which examines longer-range opportunities for the business, and how to meet those larger goals over time.
Read More: How to use a business plan for strategic development and operations
If a business plan describes the tactics an entrepreneur will use to succeed in the market, then the business model represents how they will make money.
The difference may seem subtle, but it's important.
Think of a business plan as the roadmap for how to exploit market opportunities and reach a state of sustainable growth. By contrast, the business model lays out how a business will operate and what it will look like once it has reached that growth phase.
Learn More: The differences between a business model and business plan
Now that you understand what a business plan is, the next step is to start writing your business plan .
If you're stuck, start with a one-page business plan and check out our collection of over 550 business plan examples for inspiration. They're broken out over dozens of industries—you can even copy and paste sections into your plan and rewrite them with information specific to your business.
Related Articles
14 Min. Read
15 Ways to Use and Get Incredible Value From a Business Plan
5 Min. Read
How To Write a Business Plan for a Life Coaching Business + Free Example
6 Min. Read
11 Common Business Plan Mistakes to Avoid in 2023
4 Min. Read
How to Define Your Target Market
The quickest way to turn a business idea into a business plan
Fill-in-the-blanks and automatic financials make it easy.
No thanks, I prefer writing 40-page documents.
Our biggest savings of the year
Cyber Monday Save 60%
for life on the #1 rated business plan software