ISBR MANAGEMENT JOURNAL ISSN (Online) - 2456-9062
Ethical issues in business management, article sidebar, main article content.
 Ethical issues is a problem (issues) or a situation which requires a business organization or a person to select the choices that have to be examined as a ethical (right) or unethical (wrong) ways. The ethical issues needed full of ideas, reflection, understanding, logical thinking thoughts, and a great planning to be resolved in unfolded solutions. The utmost basic and necessary ethical issues in business management are confronting of integrity (honesty) and trust. The fundamental concept of honesty includes the understanding of managing and regulating and run the business affairs with righteousness, promises, and commitments to handle each stakeholders fairly and reasonably. The ethical issues in business management have often been synchronized and coincided. Also the kinds and measures have been replaced in the current global business scenario. Moreover, the digitalization and globalization of business management has changed the ethical issues and also stressed as an indication and confirmation by the broadening of the issues and grievances. In the changing global business scenario, now-a-days business management becomes more complicated, at the same time, a numerous of ethical issues have emerged concurrently. Hence, an extensive considerate of ethical issues and precognitive of alleviate alternatives is needed, so accordingly for these analyses, consequences have been attempted. Earlier, the perception of the ethical issues in business management had linked to the administrative rules and regulations in the business organizations. But currently ethical issues are inconsistent in nature, for instance, employee's rights issues and professional ethics. Today's business environment, the ethical issues like honesty, fairness, and justice are the important and main issues that are constituting a complicated dilemma and impasse to the business management. Some of the ethical issues in business management are diversity issues; decision-making issues; compliance and grievance issues; health and safety issues; social networking ethics; harassment and discrimination in the work place; social media rants; ethics in accounting practices; whistleblowing; non-disclosure and corporate espionage; toxic work place culture; technology and privacy practices; questionable use of company technology; unethical leadership; and conflicting goals, etc. The objective of this research paper is to study the various aspects of ethical issues in business management and provide a way of resolving them.
Article Details
This work is licensed under a Creative Commons Attribution 3.0 Unported License .
Upon submission of an article, the authors are asked to indicate their agreement to abide by an open access  Creative Commons license (CC-BY) . Under the terms of this license, authors retain ownership of the copyright of their articles. The license permits any user to download, print out, extract, reuse, archive, and distribute the article, so long as appropriate credit is given to the authors and source of the work. The license ensures that the authors' article will be available as widely as possible and that the article can be included in any scholarly archive.
Aswathappa, K. (2008), "Human Resource Management: Text and cases" Tata McGraw-Hill, New
Bando Padhta, S.N. (2003), "Values and Ethics: Relationship with certain Managerial Dimensions,
scriptures and Philosophies" IJTD, July- December.
Chakraborty, S.K. (1991), " Management by Values", Oxford University Press, Bombay.
Giri, A.K. (1998), "Values ethics and business" , Rawat Publications, Jaipur, New Delhi.
Hartman, L.P. (2003), "Perspectives in Business Ethics", Tata McGraw-Hill, p.373
Jayashree S. (1996), " Business Ethics: Some conjectures and Refutations", International Journal of
Value Based Management, 9 (1).
Kaul, K.V. (2015), "Principle and practice of Management", Vikas Publishing House pvt. Ltd., New
Khandelwal, N.M. (2002), " Ethics for Accounts", The Journal of Indian Management and Strategy
Parmar, B. (2015), "Ethical Issues in Accounting and Finance", Indian Journal of Research, 4 (5).
Sadri, S., Sinha, A.K. & Nonsense, P. (1998), "Business Ethics: concepts and cases", TataMcGraw Hills,
Sadri, D.S. & Jayashree, S. (1999), "The Theory and Practice of Managerial Ethics", JAICO Publications,
Shelter, D.H. & Jared M.H. (2012), "Understanding Ethical Diversity in Organisation", Elsevier Inc.
William, G., & Frederick, M. (1992), "Business and Society", Tata McGraw-Hills, p.326
Ethical Issues in Modern Business Management
Mohammed t. nuseir , ahmad ghandour.
Academia.edu no longer supports Internet Explorer.
To browse Academia.edu and the wider internet faster and more securely, please take a few seconds to upgrade your browser .
Enter the email address you signed up with and we'll email you a reset link.
Ethical issues in modern business management
2019, Mohammed T. Nuseir
The ethical issues in business management have always been co-existing, but their type and quantum have been changed in the present digital world. The globalisation and digitisation of business have not only altered the ethical issues but also their gravity, as evidenced by the widening of problems and complaints. In the 21st century, business management is becoming more complex while a multitude of ethical issues appears simultaneously. Thus, an in-depth understanding of ethical problems and identification of mitigating options is required, for which these review efforts have been undertaken. Highly relevant research studies were selected from the literature and presented in a critique style, elaborating both sides of the picture. Significant findings were documented logically with consequent conclusions. Biographical notes: Mohammed T. Nuseir is an Associate Professor in Business and Marketing with a cross-cultural background and possessing superior academic and training experience at multinational academic institutes and corporations. He holds academic degrees from American and Canadian universities along with his professional experience in training senior management levels in a wide variety of fields such as e-marketing strategies, marketing management, social media, international business, sales, and human resources management. In addition to his experience in teaching UG and graduate level students, and his experience in conducting specialised training programs, he has been supervising Master and PhD students. Moreover, his work extended to research papers, where he has published many papers in collaboration with some fellows in peer-reviewed regional and international business journals, with a focus of topics that aim at organisational development and international organisations operating in Jordan and the ME region. Ahmad Ghandour is a Researcher and an Associate Professor currently at the Al Ain University of Science and Technology in UAE. His pursuit of knowledge and excellence in learning is a passion for him demonstrated in a successful tertiary study completed in three different countries. His research focuses are business value of websites, the power of social media in business, management information systems and business continuity. Prior to being an Ethical issues in modern business management 593 academic, He has had experience working for the military and the private sector. The diversity of his career populated him with a different taste of experience. He actively research and publish papers in academic journals and present in international conferences within his research domains. He is also sitting in an editorial board and a reviewer in many well-known international journals.
Related Papers
working papers
Mihai Orzan
When we address the topic of ethical issues on the Internet we are generally referring at two different matters: privacy and intellectual property. Each has been examined extensively in the last five years, since the Internet explosive intrusion in everyday life activities, each has an important number of sub fields that require special attention from managers and other business professionals. The purpose of this paper is to to make a short presentation of most relevant developments pertaining Internet ethical issues in direct ...
Models and Frameworks
erkan özdemir
Bilal Ibrahim Dan-Iya
"You are expected to demonstrate an analytical knowledge and critical understanding of different ethical perspectives, including ethical business objectives. In doing so, you may refer to a number of ethical issues, including equality at the workplace, racial and sexual harassment, corporate sustainability, corporate governance, corporate citizenship, environmental sustainability, and globalization. In your analysis, you may also include thoughts about the implications of business ethics in different contexts around the world"
Alexandra Zbuchea , Constantin Bratianu , Elena - Madalina Vatamanescu , Camelia Crisan , Denisa Andreea Tudor , Laurențiu-Mihai Treapăt , Dan Nicu
Contents Foreword Economics and Business Arsim GJINOVCI Difficulties facing the organization, promotion of HR and how to encourage or to motivate investments in organizations Eduart LIKA The role of remittances in the Albanian economy Steliana MORARU The impact of using mobile technology for the development of the Non-profit Sector in Romania Erdet KËLLIÇI Increase organization overall performance through mobile technology. Albania case study Agata BALIÑSKA Factors determining the development of peripheral areas Dumitru IACOB, Ștefan STÃNCIUGELU Socioenergy, co-existence and co-evolution: key factors of a Romanian national development strategy Denisa MAMILLO The effect of organizational culture and uncertainty on supply chain collaboration. The case of Albanian beer producers Cristian PÃUN The role of European Union Funds in economic development Andrei-Alexandru MOROȘAN, Cristian-Valentin HAPENCIUC, Iulian CONDRATOV The effects of structural funds absorption on the business environment in the North-Eastern Region of Romania Bajram FEJZULLAHU The management of the privatization process in the republic of Kosovo - "sui generis" process Finance and Banking George BAKATSELOS, Anastasios KARAMANOS Abnormal stock market returns to announcements of M&A banking deals in Greece 1996-2013 Laurențiu TREAPÃT, Lucian ANGHEL, Ileana VELICU The role of the banking loans in the management of the local development Yurii PASICHNYK Transformation of banking resources Anda GHEORGHIU Country risk dynamics of Romania in the post-EU accession period Doina PALADE, Florentin TANASÃ Foreign equity ownership, corporate governance and financial performance Loredana IVAN Gender differences in investing and savings behavior: the nesting effect Nicoleta SAVU Government accounts: below the line financing in Romania Alexandra VIȚELAR, Alina-Daniela MIHALCEA, Rodica-Maria SĂVULESCU Is the European social and economic model still sustainable? A pragmatic approach from Romanian students on the future of the Eurozone Management and Leadership Carmen NOVAC, Alexandra MIHALCEA The relationship between leadership, organizational culture and managerial culture through LEAN strategy in a multinational company Daniel POPESCU Project management for implementing Japanese methodology-KAIZEN at ASSA ABLOY Romania Cristina LEOVARIDIS, Gabriela POPESCU Organizational innovation - a path to improve the working conditions in the knowledge economy Ramona LEON Emotional intelligence – the unseen face of the sustainable knowledge based organization Cristina MOUTA, Raquel MENESES The influence of TMT in promoting trust within organizational networks Lajos SZABÓ, Anikó CSEPREGI Strategy development of public organizations Kathleen VOGES Developing relevant MBA curriculum: A case study of business community perspective Ligia PETAN The impact of transformational leadership on team performance and satisfaction: the mediating role of trust Dan STÃNESCU, Mãdãlina IORGA Are through-timers striving more for results than in-timers? Time perspective, achievement motivation and self-regulation: an empirical study Elena-Mãdãlina VĂTĂMĂNESCU, Vlad-Andrei ALEXANDRU, Elena-Alexandra GORGOS The Five Cs Model of Business Internationalization (CMBI) – a preliminary theoretical insight into today's business internationalization challenges Dan NICU The political strategic decision-making: towards an inferential model Marketing Dumitru BORȚUN The need for a managerial and governmental strategy. Public Relations as an expression of strategic communication Dimitrios NIKOLAIDIS, Ioana MANUSSOS The influence of Public Relations in nation branding: the case of Bucharest Andreia-Gabriela ANDREI, Adriana ZAIȚ Branding insights: an interdisciplinary journey from perception to action Valeriu FRUNZARU, Elena Monica POPA Materialistic values, shopping, and life satisfaction Diana-Luiza DUMITRIU Sport actors' walk of fame: the Trojan horse of celebrity Marina OCHKOVSKAYA Perception and consumption of global luxury brands in Russia and Romania: comparative cross-cultural aspect Rareș MOCANU Marketing professionals: a managerial perspective Ioana-Felicia CONSTANTIN, Vlad RÂMNICEANU Online marketing for women. An analysis of online purchasing behavior of young women in Romania Cornelia MAXIM, Cristian VIDU Modern marketing: Valenti & Performance Janard K. YADAV, Omkumar KRISHNAN Experiential marketing of tourism: an exploratory model Alexandra Ștefania ȘTIRBU Product placement in Romanian music videos Business Ethics and CSR Andreea MITAN Do Romanian youngsters envision a CSR-oriented world? A research regarding digital natives values Denisa-Andreea TUDOR Social Customer Relationship Management (Social CRM): sustainable relationship cultivation strategies into the social web of consumers Alin SPERIUSI-VLAD The limitation of the freedom of commerce by intellectual property moral rights Camelia CRIȘAN, Alexandra ZBUCHEA, Steliana MORARU Big Data - the Beauty or the Beast Mihaela DUMITRAȘCU, Radu LOGHIN Research in the field of goodwill and corporate governance accounting: a synthesis bibliography in the 2011-2014 academic literature Robert SABOTICI Nation state, market and corporations in the context of globalization Diana-Maria CISMARU Premises and recommendations for communication strategies on environmental policies in Romania Ardita TODRI, Francesco SCALERA Thinking strategically-thinking green: Albanian economy case Maria MEDINA-VICENT Business ethics and gender equality: the basis for a new leadership model
The third edition of Business Ethics: Decision Making for Personal Integrity and Social Responsibility, by Hartman, DesJardins, and MacDonald, offers a comprehensive, accessible, and practical introduction to the ethical issues arising in business. The text focuses on real-world ethical decision making at both the personal and policy levels and provides students with a decision-making process that can be used in any situation. In addition, practical applications throughout the text show how theories relate to the real world. The third edition features thoroughly updated statistics and coverage of timely issues and dilemmas throughout the text.
ETHICAL PROBLEMS AFFECTING BUSINESS WORLDWIDE
Jorge-Walter Garces
The article describes some relevant unfair problems that employees have to cope in the workplace around the world. Although social responsibility has increased these days, there are situations that happen inside the workplace that managers must improve or avoid showing ethical behavior. As these issues are global, it is necessary governments thorough the corresponding channels increase their vigilance to avoid unjust act against human beings. The theme of this article describes problems affecting employees as hiring, firing, harassment, discrimination, use of technologies; problems affecting stockholders as in marketing, finance and accounting; and problems affecting stakeholders as when the organization exploit resources, the environment, and global markets.
Farah Khattab
Part A "Proceed to a critical assessment of the Corporate Social Responsibility Report of McDonalds. In your analysis, you should critically examine the ethical environment in which McDonalds operates and consider the impact this has upon its business behaviour and performance. Select the latest CSR report of McDonalds online" Part B "This part of the assignment requires you to assume the role of a manager and develop a Code of Conduct for an organization of your Choice. This Organization may be a company you worked for in the past, or even the institution to which you are studying. In developing your Code of Conduct, you should demonstrate a critical awareness of real ethical issues that modern workplaces face"
Bernd Carsten Stahl
Businesses and the economic system they work in have an important influence on ethical issues arising from information and information and communication technology. This chapter aims at establishing a link between several sets of ethical discourses that concern similar topics. It offers an introduction to some of the current debates in business ethics and considers how information and technology influence the current topics and debates in the area.
RELATED PAPERS
Economics. Ecology. Socium
janez drobnic
Helen Madden-Hallett
Mihaela Jucan
Donna J Wood
Jemima Irabor-Ighedosa
Access Journal - Access to Science, Business, Innovation in the digital economy
Zurab Mushkudiani
INTERNATIONAL JOURNAL OF MULTI SCIENCE
Maya Andriani
Olga Shmyreva
Andrea Bencsik
Fayaz Ahamed
Viktor Blohmé
Business Ethics and Leadershi
Elena Stavrova
DIH Jurnal Ilmu Hukum
INTERNATIONAL JOURNAL OF INNOVATION AND ECONOMIC DEVELOPMENT
JUSTIN GABRIEL
Dr. Jide Williams
Ghislaine GALLENGA , Jérôme Soldani
Wenceslao J. Gonzalez
Maxim Storchevoy
Business Ethics: Perspectives, Management and Issues
Verl Anderson
Luciano Floridi
Mari Kooskora
Journal of Business Ethics
Tanusree Jain
A companion to business ethics
ARCHIE B CARROLL
Communications of the Iima
Emmanuel Opara
Social Science Research Network
Antonio Argandona
Trends in Business and Economic Ethics
Chris Cowton , Michaela Haase
Gregory T Papanikos
jeyhun hajiyev
P. Tirado-Valencia
RANA ZAMIN Abbas
Krishna Reddy , Sazali Abidin
RELATED TOPICS
We're Hiring!
Help Center
Find new research papers in:
Health Sciences
Earth Sciences
Cognitive Science
Mathematics
Computer Science
Academia ©2023
Browse Econ Literature
Working papers
Software components
Book chapters
JEL classification
More features
Subscribe to new research
RePEc Biblio
Author registration.
Economics Virtual Seminar Calendar NEW!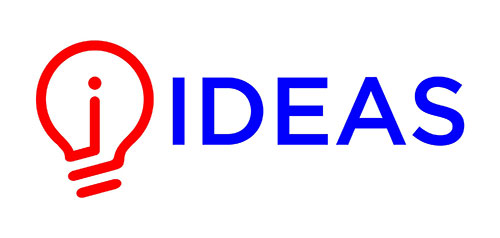 Ethical issues in modern business management
Author & abstract
2 Citations
Related works & more
Corrections
Mohammed T. Nuseir
Ahmad Ghandour
Suggested Citation
Download full text from publisher.
Follow serials, authors, keywords & more
Public profiles for Economics researchers
Various research rankings in Economics
RePEc Genealogy
Who was a student of whom, using RePEc
Curated articles & papers on economics topics
Upload your paper to be listed on RePEc and IDEAS
New papers by email
Subscribe to new additions to RePEc
EconAcademics
Blog aggregator for economics research
Cases of plagiarism in Economics
About RePEc
Initiative for open bibliographies in Economics
News about RePEc
Questions about IDEAS and RePEc
RePEc volunteers
Participating archives
Publishers indexing in RePEc
Privacy statement
Found an error or omission?
Opportunities to help RePEc
Get papers listed
Have your research listed on RePEc
Open a RePEc archive
Have your institution's/publisher's output listed on RePEc
Get RePEc data
Use data assembled by RePEc
On classic and modern ethical issues in business and management academic research
Article sidebar.
PlumX Metrics
Main Article Content
Ethical issues are critical to researchers, and this has been a hot topic in decades. Many classic ethical issues, such as plagiarism and fabrication, are repetitively discussed, but some contemporary ethical issues are still problematic and overlooked for researchers, especially those young scholars. The purpose of this paper is to analyse and discuss ethical issues around contemporary business and management academic studies. This paper found that first, scholars are internally and externally pushed to produce rigorous theory development papers, neglecting the relevance of practice. Second, researchers devoted themselves in improving their academy degree or meeting requirements from their employers instead of dealing with practical problems and their interests in research. Third, some 'self-plagiarism' behaviours, such as segmented publication, are arguable in the academy study, which leads to a waste of publication, but it is hard to discern and needs to be tackled.
Article Details
This work is licensed under a Creative Commons Attribution-NonCommercial 4.0 International License .
Martinson BC, Anderson MS and De Vries R. Scientists behaving badly. Nature, 2005, 435(7043): 737-738. https://doi.org/10.1038/435737a
Martinson BC, Anderson MS, Crain AL, et al. Scientists' perceptions of organizational justice and self-reported misbehaviors. Journal of Empirical Research on Human Research Ethics, 2006, 1(1): 51-66. https://doi.org/10.1525/jer.2006.1.1.51
Lambert DM. Rediscovering relevance. The International Journal of Logistics Management, 2019, 30(2): 382-394. https://doi.org/10.1108/IJLM-02-2019-0059
McKinnon AC. Starry-eyed: journal rankings and the future of logistics research. International Journal of Physical Distribution & Logistics Management, 2013, 43(1): 6-17. https://doi.org/10.1108/09600031311293228
Liu SB. Embarrassment of management study, 2019. https://www.huxiu.com/article/317877.html
Bai CH. Research studies redirecting practice oriented. Nankai Business Review, 2020, 23(2): 2-3. https://doi.org/10.31193/SSAP.J.ISSN.2096-6695.2020.01.01
Qi SH, Bai C, Chen C, et al. The Forecast: Facing the Chinese Management Practice. China Journal of Management, 2010, 7(11): 1685-1691.
Jia XD and Kong ZX. Interactive innovation of Chinese Management Research and Practice: Review and Outlooks from the 10th Forum of "China Practice Management". China Journal of Management, 2020, 17(3): 338-343.
Qi SH. Rethinking the core management proposition from practice perspective. China Journal of Management, 2012, 9(1): 32-37.
Tourish D. Management studies in crisis: Fraud, deception and meaningless research: Cambridge University Press, 2019. https://doi.org/10.1017/9781108616669
Bennis W. Leadership in a digital world: embracing transparency and adaptive capacity. Management Information Systems Quarterly, 2013, 37(2): 635-636.
Latham J. Leadership for quality and innovation: Challenges, theories, and a framework for future research. Quality Management Journal, 2014, 21(1): 11-15. https://doi.org/10.1080/10686967.2014.11918372
Torres R and Reeves M. Adaptive leadership. Leadership Excellence, 2014, 28(7): 8.
Zhu JH and Fan Y. Research on the Historical Changes and Development Trend of "Human Nature Hypothesis" - Based on Critical Analysis ofWestern Management Theory. Economic Research Guide, 2010, 33: 211-212.
Hu S and Kang TG. Evaluation of Western Human Nature Supposition Theory and Related Management Model. Commercial Science Research, 2008, 3: 43-45.
Renqing D. The Reasonable Essence and Enlightenmen of the Theory of Human Nature Supposition about West Psychology of Management. Journal of Qinghai Normal University (Philosophy and Social Sciences), 2008, 131(6): 142-145.
Lv L. Meta-Issues of Management and Management Philosophy :Discussion on Logic Defect of'The Forecast:Facing the Chinese Management Practice'. China Journal of Management, 2011, 8(4): 517-523.
Narasimhan R. The fallacy of impact without relevance - reclaiming relevance and rigor. European Business Review, 2018, 30(2): 157-168. https://doi.org/10.1108/EBR-01-2017-0005
Glick W, Tsui A and Davis G. The moral dilemma of business research, 2018. https://bized.aacsb.edu/articles/2018/05/the-moral-dilemma-of-business-research
Storbacka K. Does publish or perish lead to stylish rubbish? Journal of Business Market Management, 2014, 7(1): 289-295. https://doi.org/10.1007/978-3-319-03976-3_1
Stentoft J. Practitioners Perspectives on Contemporary Supply Chain Management Issues: The Danish Supply Chain Panel 2012-2016. University Press of Southern Denmark, Odense: Syddansk Universitetsforlag, 2017.
Stentoft J and Freytag PV. Guest editorial. European Business Review, 2018, 30(2): 94-100. https://doi.org/10.1108/EBR-11-2017-0217
CEEMAN. Changing the Course of Management Development: Combining Excellence with Relevance, 2018). http://www.ceeman.org/docs/default-source/publications/ceeman-manifesto.pdf
Podolny JM. The buck stops (and starts) at business school. Harvard Business Review, 2009, 87(6): 62-67.
Tourish D. The triumph of nonsense in management studies. Academy of Management Learning Education, 2020, 19(1): 99-109. https://doi.org/10.5465/amle.2019.0255
McEwen M and Wills EM. Theoretical basis for nursing: Lippincott Williams & Wilkins, 2017.
Alvesson M. The triumph of emptiness: Consumption, higher education, and work organization: OUP Oxford, 2013. https://doi.org/10.1093/oso/9780199660940.001.0001
Lambert DM and Enz MG. We must find the courage to change. Journal of Business Logistics, 2015, 36(1): 9-17. https://doi.org/10.1111/jbl.12078
Grey C and Sinclair A. Writing differently. Management Learning, 2006, 13(3): 443-453. https://doi.org/10.1177/1350508406063492
Billig M. Learn to write badly: How to succeed in the social sciences. UK: Cambridge: Cambridge University Press, 2013. https://doi.org/10.1017/CBO9781139208833
NPPA. Academic publishing specification - Definition of academic misconduct of journals, 2019. https://bmi.sjtu.edu.cn/class_slides/ethics.pdf
Gao LY. Misconducts in Journals 'legislated' China Science Newspaper, 2019. http://news.sciencenet.cn/sbhtmlnews/2019/7/347901.shtm
MEPRC. Measures for the Handling of Acts to Falsify Dissertations, 2012. http://www.moe.gov.cn/srcsite/A02/s5911/moe_621/201211/t20121113_170437.html
LawinfoChina. Measures for the Prevention and Punishment of Academic Misconducts in Institutions of Higher Education, 2016. http://www.lawinfochina.com/display.aspx?id=22986&lib=law
Zhang N. Academic misconducts in postgraduates research. (Master), Shihezi University, Shihezi, 2014. https://cdmd.cnki.com.cn/Article/CDMD-10759-1015512570.htm
Arumugam A and Aldhafiri FK. A researcher's ethical dilemma: Is self-plagiarism a condemnable practice or not? Physiotherapy Theory and Practice, 2016, 32(6): 427-429. https://doi.org/10.1080/09593985.2016.1185894
Schneider L. Self-Plagiarism: helps careers, hurts noone? 2016. https://forbetterscience.com/2016/07/04/self-plagiarism-helps-careers-hurts-noone
Zhang M. Academic Thesis Redundant Publication Behaviours Analysis and Preventive Measures. Science-Technology and Publication, 2020, 39(8): 82-86.
Qiu WT. On "Self-plagiarism" Journal Of Ningbo Radio & TV University, 2018, 18(13): 2.
Eaton SE and Crossman K. Self-Plagiarism Research Literature in the Social Sciences: A Scoping Review. Interchange, 2018, 49(3): 285-311. https://doi.org/10.1007/s10780-018-9333-6
Lancet. Self-plagiarism: unintentional, harmless, or fraud? The Lancet, 2009, 374(9691): 664. https://doi.org/10.1016/S0140-6736(09)61536-1
Bonnell DA, Buriak JM, Hafner JH, et al. Recycling Is Not Always Good: The Dangers of Self- Plagiarism. ACS Nano, 2012, 6(1): 1-4. https://doi.org/10.1021/nn3000912
Schneider L. Academic self-plagiarism: misconduct or a literary art form? 2016. https://forbetterscience.com/2016/04/11/academic-self-plagiarism-misconduct-or-a-literary-art-form
Aims & Scope
Author Guidelines
For Authors
For Reviewers
Editorial Team
Editor-in-Chief
Peer Reviewer
Advertising
Privacy Policy
Ethical Policy
Submission Policy
Archiving Policy
College of Education
Humanities and social sciences, ethical issues in modern business management.
Sep 10, 2019
DOI: 10.1504/IJPM.2019.10018652)
Published in: International Journal of Procurement Management, Vol. 12, No. 5, 592 - 605.
The ethical issues in business management have always been co-existing, but their type and quantum have been changed in the present digital world. The globalisation and digitisation of business have not only altered the ethical issues but also their gravity, as evidenced by the widening of problems and complaints. In the 21st century, business management is becoming more complex while a multitude of ethical issues appears simultaneously. Thus, an in-depth understanding of ethical problems and identification of mitigating options is required, for which these review efforts have been undertaken. Highly relevant research studies were selected from the literature and presented in a critique style, elaborating both sides of the picture. Significant findings were documented logically with consequent conclusions.
Other Researches
The Experience of three different user groups using personally controlled health record for multidisciplinary care team
Personally Controlled Health Records (PCHR) are patient-centric tools which allow individuals to own, manage, access and share their health information online from anywhere, at any time. Patient-centric tools have received considerable interest and ...
Crafting a web-unique value proposition using the concept analysis technique
Abstract View references (35) Online value proposition is an integral part of websites because it identifies the reason why customers will click on, return, register or buy from the website and feel motivated to share their experience. The purpose ...
FAHP-based to-do-list for e-commerce website the case of SMEs in Abu Dhabi
The continued disappointment among SMEs for their online activities and the subsequent struggle in recognising benefits is a call for action to develop a checklist to guide owners/managers. Based on the web marketing mix, this paper responds to such...
Website Value Model for SMEs
Small and Medium Enterprises (SMEs) continue to struggle to measure the success of their website. This results in ineffective eCommerce activities and the consequent disappointment in recognisable benefits. There is a need for a website operational ...