Awards Season
Big Stories
Pop Culture
Video Games
Celebrities
Jira Trial Version vs. Full Version: Which is Right for Your Business?
If you are considering using Jira for your business, you may be wondering whether to start with the trial version or jump straight into the full version. Both options have their pros and cons, so it's important to understand the differences and choose the one that best suits your needs. In this article, we will compare the Jira trial version and the full version to help you make an informed decision.
What is Jira Trial Version?
The Jira trial version is a free, time-limited version of Atlassian's popular project management software. It allows businesses to experience the features and functionality of Jira without making a financial commitment upfront. The trial period typically lasts for 7 days, during which users can explore various aspects of Jira and assess its suitability for their organization.
During the trial period, businesses can create projects, invite team members, assign tasks, track progress, and utilize other core features of Jira. This gives them a hands-on experience of how Jira works and its potential benefits for their specific workflow.
Benefits of Using Jira Trial Version
One major advantage of using the Jira trial version is that it allows businesses to evaluate whether the software meets their requirements before making a financial investment. By exploring different features and functionalities during the trial period, organizations can gain insights into how well Jira aligns with their project management needs.
Moreover, using the trial version enables businesses to identify any potential challenges or limitations they may encounter while using Jira in their day-to-day operations. This helps in making an informed decision about whether to proceed with purchasing the full version or consider alternative solutions.
What is Jira Full Version?
The full version of Jira offers all the features and capabilities that Atlassian has developed for this robust project management tool. It comes with advanced functionalities such as customizable workflows, automation, reporting, integrations, and more. The full version is available as a subscription-based service, with pricing plans based on the number of users and additional add-ons required.
With the full version of Jira, businesses have access to ongoing support from Atlassian and can take advantage of regular updates and new features that enhance their project management experience. It provides a comprehensive solution for teams of all sizes to effectively manage projects, collaborate, track progress, and deliver high-quality results.
Benefits of Using Jira Full Version
Opting for the Jira full version offers several benefits for businesses looking to streamline their project management processes. Firstly, it provides access to a wide range of advanced features that can be customized to match specific requirements. This flexibility allows organizations to tailor Jira according to their unique workflows and business needs.
Additionally, the full version offers seamless integration with other popular tools such as Confluence, Bitbucket, and Trello. This integration enhances collaboration across different teams and enables smoother communication between stakeholders.
Moreover, investing in the full version means gaining continuous support from Atlassian's dedicated customer service team. They are available to address any technical issues or queries that may arise during your usage of Jira.
Deciding whether to start with the Jira trial version or go directly for the full version depends on your business's specific needs and budget constraints. The trial version offers an excellent opportunity to explore Jira's functionalities before committing financially. On the other hand, the full version provides access to advanced features and ongoing support.
Evaluate your requirements carefully and consider taking advantage of the trial period offered by Atlassian before making a final decision. Remember that both options offer value; it ultimately comes down to what works best for your organization's project management needs.
This text was generated using a large language model, and select text has been reviewed and moderated for purposes such as readability.
MORE FROM ASK.COM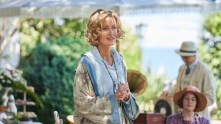 Jira Software Support
Set up Jira Software Cloud
Learn how to set up Jira Software Cloud and integrate it with other products and applications.
Administer company-managed software projects
Learn how to configure your Jira Software Cloud company-managed projects to suit your agile development processes.
Work in Jira Software Cloud agile projects
Learn how to create, search, and work with issues in software projects, manage your profile, and more.
Work in Jira Software Cloud team-managed projects
Learn how to get started, enable features, and manage and administer team-managed projects.
Search for issues in Jira
Search for issues, navigate to your work, use advanced search, and work with your search results.
Plan and view cross-project work with Advanced Roadmaps
Plan and view work across multiple teams, projects, and releases with Advanced Roadmaps.
Answers, support and inspiration
System Status
Cloud services health
Suggestions and bugs
Feature suggestions and bug reports
Marketplace
Product apps
Billing & licensing
Frequently asked questions
Log in to account
Contact support
Training & Certification
Atlassian Migration Program
GDPR guides
Enterprise services
Atlassian Partners
Success Central
User groups
Automation for Jira
Atlassian.com
Create an issue and a subtask
The building blocks of any project are issues. Issues act as the packets of work that travel through their respective workflows within their projects until the work is completed.
An issue can have subtasks that can be assigned and tracked individually. You can also control issue-level security to restrict an issue to select members of your team. 
On this page, you'll learn more about creating and converting issues and subtasks, and setting issue-level security. You can also import multiple issues and subtasks via the CSV import.  Learn how to import multiple issues from a CSV file .
For those just getting started, head over to our admin docs to  learn how to configure issue types . 
You need the  Create Issue  project permission for the issue's relevant project.
Create an issue
To create an issue anywhere in Jira:
Select  Create  ( ).
Type a  Summary  for the issue.
Complete all required fields and any other fields that you want.
Optional: To change which fields appear when you create another issue, select  Configure Fields  and select and deselect the fields you want. When you next create an issue, the selected fields will be displayed.
Optional: To create other issues with the same  Project  and  Issue Type,  select the  Create another  checkbox. Depending on your configuration and issue creation history, some fields may be pre-populated. Review these before creating the new issue.
When you're finished, select  Create . 
If you create an issue on a board that's using a JQL filter, the issue will inherit fields such as custom values and labels.
Your newly created issue will appear at the top of your backlog, unless;
you've selected an issue in the backlog — your issue will be created right below the selected issue
you have specified a sprint when creating the issue — your issue will be created at the bottom of the sprint.
You can quickly create issues using the inline issue create in the Backlog (for Scrum boards, backlog, and future sprints only). Just select  + Create issue . 
If your board's filter specifies more than one project, you'll still need to complete the full Create issue  dialog.
When you use the inline issue create to create issues, your issues won't be restricted to certain roles in the project. These issues can be accessed by anyone who can see your project. To restrict issues, you can create them using the global navigation bar.
You can also create an issue that automatically belongs to a particular epic. If you're using epics, select  Configure Fields  and add the  Epic Link  field to the screen. Then, you can add issues to epics as you create them.  Learn more about working with epics .
You can perform this action with your keyboard via Jira's command palette. Use command + K (for Mac) or Ctrl + K (for Windows) to open the command palette while you're in Jira. Learn more about Jira's command palette
Create multiple issues at once with existing content
NOTE: This feature is currently only available in team-managed projects.
If you already have an external list of work that needs to be done, you can copy and paste the content directly into Jira to auto-create multiple issues at once. Each new line of text will become a separate issue.
To create multiple issues using existing content:
Go to your external list of tasks. Put each new task on a separate line (max. 255 characters per task).
Copy the list to your clipboard (max. 20 tasks at a time).
Navigate to the  Board or Backlog  of your Kanban software development project, or the Backlog of your Scrum software development project.
Select + Create issue at the bottom of the backlog, at the bottom of a sprint (Scrum), or at the bottom of a column on the board (Kanban).
Paste. A message will appear: 'Want a hand with that?' Choose to create multiple issues (or a single issue).
Clone an issue
Clone an issue to quickly create a duplicate of it in the same project. The cloned issue contains most of the same details stored in the original issue, like the summary, affected versions, and components. Some details aren't cloned, like time logged, comments, history, and links to Confluence pages. The issue status also returns to the first step of the corresponding workflow, and the resolutions are cleared. The cloned issue can be linked to the original issue, but doesn't have to be.
To clone an issue:
Open the issue
Select  more actions (•••) >  Clone
Optionally edit the cloned issue's  Summary
If applicable to the issue you're cloning, you can also select from these options:
Clone subtasks  to copy existing subtasks
Clone attachments  to add any existing attachments
Clone links  to add any existing linked issues
Clone sprint values  to copy across the issue's current and closed sprint values
Select  Create
Split an issue
Splitting an issue is useful when an issue is so big, that it's better to divide it into two or more issues and make work more manageable. Note that you can only split an issue from the  Scrum backlog  and the  Kanban backlog (if enabled) , and not from Active sprints or the Kanban board.
Navigate to the  Backlog  of your Scrum or Kanban software development project.
Right-click an issue and select  Split issue . 
You'll also find the option to split an issue in the  sprint  or Selected for Development section of your Backlog .  Learn more about your Kanban backlog .
What happens when I split an issue?
In a Scrum backlog
If you split an issue in the backlog, the new issue will be sent to the Backlog section.
If you split an issue in an active sprint, you can choose to send the new issue to either the backlog or a future or active sprint.
In a Kanban backlog
After splitting an issue, the new issue will be sent to the  Backlog section. This depends on the column configuration of your Kanban board, but this is essentially the section for the column that's mapped to the initial status of your workflow.
Learn more about setting up your Kanban board . 
What happens to the issue details?
The new issue will be of the same type as the original issue. For example, if you split a story into two or more issues, the new issues will also be stories.
The new issue will have most of the same details stored in the original issue, including priority, component, label, etc.
The issue details that won't be copied over include work log, comments, issue history, issue links, custom fields, etc — though the original issue will be linked to the new issue.
The new issue will have the summary that you entered upon splitting the issue.
If the original issue has estimates, you'll be able to enter estimates for the new issues as well. You can also update the estimate of the original issue as necessary.
The issue status also returns to the first step of the corresponding workflow, and the resolutions are cleared.
Create a subtask
A subtask can be created for an issue to either split the issue into smaller chunks or to allow various aspects of an issue to be assigned to different people. If you find a subtask is holding up the resolution of an issue, you can convert the subtask to an issue, to allow it to be worked on independently. If you find an issue is really just a subtask of a bigger issue, you can also convert an issue to a subtask.
You can only create subtasks if your administrator has enabled subtasks, and has added the subtask issue type to the project's issue type scheme.
To create a child issue:
Open the issue you'd like to be the parent issue
Select the icon beneath the issue summary
Add an issue summary and select Create
Note that when you create a subtask, the following values are inherited from the parent task:
issue security level
sprint value (if any)
You can customize the  Create subtask  screen to show the fields you use most often. To do this, select  Configure Fields  at the top right corner of the dialog, and use the  All  and  Custom  links to switch between the default screen and your custom settings. Your changes are saved for future use.
Work with issue types
Change the issue type.
After you create an issue, you may want to change its  type  to better represent the work that needs to be done. For example, you may want to turn an issue that was raised as a task into a  bug .
Open the issue you're working with
Click the issue type icon in the top-left corner next to the issue key
Choose the new issue type
If there are different fields in the new issue type, or if it has a different workflow, we'll open the  move issue  screen to complete the change.
Convert a subtask to an issue
Navigate to the subtask issue you would like to convert.
Select  more  (•••) >  Convert to   Issue .
In  Step 1. Select Issue Type  screen, select a new issue type (i.e. a standard issue type) and select  Next .
If the subtask's current status is not an allowed status for the new issue type,  Step 2. Select New Status  screen is displayed. Select a new status and select  Next .
In  Step 3. Update Fields  screen, you will be prompted to enter any additional fields if they are required. Otherwise, you will see the message 'All fields will be updated automatically'. Select  Next .
The  Step 4. Confirmation  screen is displayed. If you are satisfied with the new details for the issue, select  Finish .
The issue will be displayed. You will see that it is no longer a subtask, that is, there is no longer a parent issue number displayed at the top of the screen.
Convert an issue to a subtask
Open the issue and select on the issue type icon at the top-left of the issue
Select Subtask from the list of available issue types
Select the parent issue for the new subtask
You can't convert an issue to a subtask if the issue has subtasks of its own. You first need to convert the issue's subtasks to standalone issues, then you can convert them to subtasks of another issue if you need to. Subtasks can't be moved directly from one issue to another—you need to convert them to standard issues, then to subtasks of their new parent issue.
Restrict access to an issue
While we recommend working openly, there are times where you may want to restrict who can view a particular piece of work. For example, you may want to restrict who can view tasks related to sensitive financial information, hiring or other personal employment information, or security-related software engineering work.
You can restrict who can view an issue in both company-managed and team-managed projects, but the procedure is different in each.
You can't edit project permissions or roles on the Free plan for Jira Software or Jira Work Management, and you can't configure issue-level security on any Free plan (including Jira Service Management). Find out more about how project permissions work in Free plans . To take advantage of Jira's powerful project permission management features,  upgrade your plan .
Restrict access to an issue in a company-managed project
In company-managed projects, you can restrict access by setting the issue's security level.
To set the issue security level on issues in company-managed projects:
Choose the lock icon at the top-right of the issue. This icon only appears if the project has a security scheme configured.
Select the desired security level.
You can also remove an issue's security level by selecting the lock icon and selecting  Remove security level .
Jira admins can add, edit, or remove security levels (and their membership) through issue security schemes. Learn more about issue security schemes .
Restrict access to an issue in a team-managed software project
In team-managed projects software projects, you can restrict access to specific roles in your project.
To restrict access, you must have a role with the Restrict any issue permission in the project. Learn more about roles and permissions in team-managed projects .
To restrict access when creating an issue:
Select + Create from the navigation bar.
Complete any required fields for the issue.
Select the Restrict to field in the issue's list of fields.
Select the roles you want to allow to see the issue from the dropdown.
Select Create .
To restrict an issue to certain roles, you'll have to create the issue using the above steps. If you create an issue using any other method, the issue won't be restricted.
If you create a sub-task of an issue that has issue restrictions, then the sub-task will inherit the restrictions from the parent issue. You won't be able to change the issue restrictions of the sub-task individually. To set issue restrictions to sub-tasks, you will have to update the restrictions for the parent issue.
To restrict access after an issue's created:
Choose the lock icon at the top-right of the issue.
Select Restrict .
You can also remove roles by selecting the X next to the role's name in the menu.
Team-managed project admins can add, edit, or remove roles and their membership in the Access page. Go to Project settings > Access . Learn more about roles and permissions in team-managed projects .
While bulk moving issues from a company-managed project to a team-managed project, your issues will get moved without any restrictions and these become open.
Deleting a custom role that has associated issue restrictions will make the issues unaccessible to the role. For instance, if there is a custom role Developer, and the issues are only restricted to this role, then the issues become unaccessible when the role is deleted. If the issues are restricted to a set of roles which includes Developer, then the issues can be accessed by other roles when Developer role is deleted.
Delete an issue
To delete an issue, you must have the  Delete issues permission in the project where the issue was created. Learn more about project permissions.
To delete an issue:
Navigate to the issue and view its details.
Select  ...  >  Delete .
Was this helpful?
Additional Help
Create and configure your issues
What is an issue?
Create issues using the CSV importer
Add files, images, and other content to describe an issue
Update an issue's details
Ask a question
Start a discussion.
Jira Service Desk Jira Service Management
Jira Work Management
Confluence Confluence
Trello Trello
Community resources
Announcements
Technical support
Documentation
Atlassian Community Events
Atlassian University
groups-icon Welcome Center
groups-icon Featured Groups
groups-icon Product Groups
groups-icon Regional Groups
groups-icon Industry Groups
groups-icon Community Groups
Learning Paths
Certifications
Courses by Product
Earn badges and make progress
You're on your way to the next level! Join the Kudos program to earn points and save your progress.
Level 1: Seed
25 / 150 points
1 badge earned
Participate in fun challenges
Challenges come and go, but your rewards stay with you. Do more to earn more!
Gift kudos to your peers
What goes around comes around! Share the love by gifting kudos to your peers.
Rise up in the ranks
Keep earning points to reach the top of the leaderboard. It resets every quarter so you always have a chance!
Join now to unlock these features and more
Get product advice from experts
Join a community group
Advance your career with learning paths
Earn badges and rewards
Connect and share ideas at events
How can i quickly create a task from a story.
You must be a registered user to add a comment. If you've already registered, sign in. Otherwise, register and sign in.
Suggest an answer
Still have a question?
Get fast answers from people who know.
Was this helpful?
Community showcase.
Understanding Issue Types in Jira
What are Issues in Jira
What's the difference between a kanban board and a Scrum board?
New Portfolio Cloud Experience Beta
Announcement: Project Level Email Notifications for next-gen projects on JSW/JSD
Community Guidelines
Privacy policy
Notice at Collection
Terms of use
© 2023 Atlassian