25,000+ students realised their study abroad dream with us. Take the first step today
Meet top uk universities from the comfort of your home, here's your new year gift, one app for all your, study abroad needs, start your journey, track your progress, grow with the community and so much more.

Verification Code
An OTP has been sent to your registered mobile no. Please verify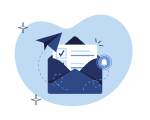 Thanks for your comment !
Our team will review it before it's shown to our readers.
How to Write IGNOU Assignment? Front Page Tips, Last Dates
How to write IGNOU Assignment for a good score , is the most popular query among students of Indira Gandhi National Open University. It is mandatory that candidates submit the assignment on time so that they can appear in the IGNOU exam December 2023 term-end exam. It will be conducted between 01 December 2023 to 06 January 2024. The IGNOU assignment holds a 30% weightage in the exam, so make sure that you submit it.
We are going to provide you with all the necessary instructions you need to know for writing your assignment including the IGNOU assignment front page pdf download. Keep reading this blog if you want to know how to write an IGNOU assignment to score good marks.
This Blog Includes:
How to create ignou assignment first page, instructions on how to write ignou assignment , presentation, last date to submit ignou assignment, online .
It's time to know how to make its cover page. Students often get a bit confused when it comes to creating the first page or cover page of the IGNOU assignment. The front page can be handwritten as well and does not need to be typed. Well, we have mentioned the IGNOU assignment front page pdf download link to help you better.
Keep these points in mind while creating the first page of the IGNOU assignment.
Details of Candidates: The front page, or cover page, of your IGNOU assignment answer sheet, needs to contain your fundamental details. It should have your name, course code, enrollment number, programme code, submission date, and study centre code.
Cross Verify the Details before Submission- Ensure that the details you provide on the first page are free of errors.
Have a look at the format of the cover page below:
Candidates must carefully understand every step before writing their IGNOU assignment to avoid any errors. There are some instructions that you need to keep in mind while writing your assignment. Have a look at the step-by-step instructions on how to write an IGNOU assignment:
Write Notes- It should be noted that IGNOU only accepts handwritten assignments. Therefore, you should not type or print out your assignments.
A4 Size Paper- Ensure you only write on foolscap or A4-sized paper as you complete your assignment.
Space for Remarks- After you have finished your response, leave at least one or two lines blank so the assessor can provide feedback.
Paper Choice- Instead of using blank paper to do your assignment, IGNOU officials recommend using ruled paper.
Choice of Pen- To complete their assignments during each TEE session, candidates may use a black or blue pen. Candidates are not permitted to use red or other coloured pens.
Handwriting- In addition to this, having better handwriting allows you to finish your assignments more effectively.
Avoid Copying- Copied responses are going to get a score of zero. Make sure that you don't replicate any assignments from other students, otherwise, the centre can reject your assignment.
Question Paper- You do not have to include a question paper, but you should write each one out before you submit it.
Make Presentable- Once you have completed the assignment writing task, use a paper file to properly arrange all the assignments.
Submit the Assignment of your own study centre- Any other IGNOU centre, like the Regional Centre, Evaluation Division, or Registration for Evaluation, cannot receive the assignment from students.
Also Read: IGNOU MBA 2023
Tips On How to Write IGNOU Assignment
The evaluator is going to see two crucial things to assess your assignment. So, make sure that you keep in mind the points provided below while writing your assignment.
Appropriateness of your Information: In your content, the evaluator wants to see the relevance of the topic, appropriateness of your information, and unbiasedness. Make sure that you keep everything to the point.
Analysis: Make sure that the information you are providing has been taken from the right source and contains in-depth knowledge.
Conciseness – Ensure that your content is concise and you draw lines after each answer. You should also use charts for clear explanations.
Language and Expression – Make sure that you are using proper grammar, vocabulary, and punctuation.
Also Read: Value Education Program by IGNOU
The final day to turn in your IGNOU assignment for the July session is tentatively set for September 10, 2023. Undergraduate (UG) and Postgraduate (PG) level programmes in the online and ODL modes have started accepting IGNOU assignments for the December 2023 term as of August 10, 2023. It should be noted that you can only take the exam if your assignment has been turned in.
Also Read: Madras University Distance Education
How to Submit IGNOU Assignments Online and Offline
Once you have prepared your assignment, it's time to submit it. There are two available options for submitting your assignment, online mode and offline mode. Let's look at the online method first.
Also Read: Certificate Courses in IGNOU
Follow these steps to submit the IGNOU assignment online:
Step 1: First of all, visit the official website of IGNOU at webservices.ignou.ac.in.
Step 2: Go to the news and events section of the IGNOU Regional Center's official webpage.
Step 3: You will see an option for Assignment Submission or Assignment Guidelines. Click on the option and continue with your submission process.
Step 4: You will be provided with a form to fill out. Fill out the form properly, and provide your mandatory details like your name, programme code, enrollment number, and other important information.
Step 5: Finally, submit your phone and attach a scanned copy of your assignment.
Students can also submit their assignments via offline mode. You can easily do that by just visiting your study centre. Make sure that your assignment has all the mandatory information as explained above before you submit it.
Also Read: Distance Learning Courses
You have to write your IGNOU assignment on A4-size blank paper, preferably; however, you can also use ruled paper.
Your assignment must be handwritten. Typed or printed assignments are not going to be acceptable.
The assignment needs to be written on an A4 sheet with a black or blue ballpoint pen. Make sure that you write everything in neat handwriting. 
For more such informative blogs do check out our  IGNOU Help Centre Page  or the  Indian University  page. You can learn more about us by visiting our official website  Leverage Edu .
Abhishek Kumar Jha
Abhishek Kumar Jha is a seasoned content writer specializing in providing education news updates for various media outlets. With a strong background in journalism, he has garnered significant experience in delivering accurate and informative content related to Indian exam updates. Notably, Abhishek has contributed his expertise to renowned news websites such as Firstpost and News18. Abhishek holds a Post Graduation Diploma in English Journalism from the prestigious Indian Institute of Mass Communication (IIMC), Dhenkanal, where he honed his skills in news reporting and writing. His educational background combined with his practical experience has equipped him with the necessary tools to deliver high-quality and engaging content in the field of education journalism.
Leave a Reply Cancel reply
Save my name, email, and website in this browser for the next time I comment.
Contact no. *
Thank u so much it's a very useful knowledge I am very much happy lot of confusion is cleared

How would you describe this article ?
Please rate this article
We would like to hear more.
Have something on your mind?
Connect With Us
25,000+ students realised their study abroad dream with us. take the first step today..

Resend OTP in

Need help with?
Study abroad.
UK, Canada, US & More
IELTS, GRE, GMAT & More
Scholarship, Loans & Forex
Country Preference
New Zealand
Which English test are you planning to take?
Which academic test are you planning to take.
Not Sure yet
When are you planning to take the exam?
Already booked my exam slot
Within 2 Months
Want to learn about the test
Which Degree do you wish to pursue?
When do you want to start studying abroad.
September 2023
January 2024
What is your budget to study abroad?
Make your study abroad dream a reality in January 2022 with
India's Biggest Virtual University Fair
Essex Direct Admission Day
Why attend .
Don't Miss Out
IGNOUHelp.in
A Leading Portal for IGNOU Students
How to Submit IGNOU Assignment?
IGNOU Assignment Submission Methods 2023 – Now, Due to the lockdown and other pandemic-related regulations, the university has not just extended the assignment submission date but has also provided a new way of submitting the assignments. The students now can also submit their assignments online if they are not able to visit their respective centers.
As per the regular schedule of the IGNOU Assignment submission, the university going to accept the IGNOU Assignment for the Term-end examination June 2023 till 15th May 2023 so the students can submit their assignments latest by 15th May 2023 to get eligible to appear in the upcoming TEE June 2023. It is also noted that the given last date is subject to change or extension that should not be treated as the final date of submission.
So, now there are three different ways how the students can submit the assignments based on their convenience.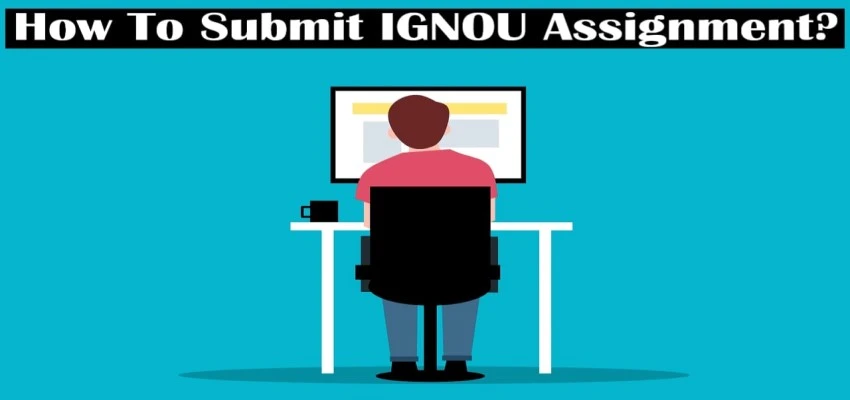 IGNOU Assignment 2023 (Last Date)
IGNOU Assignment Status 2023 (UPDATED)
IGNOU Project 2023 (Online Submission)
Through Offline Mode
This is the usual way through which the students usually submit the assignments. The students have to finish answering the questions of the assignments and then submit them to the study center. While preparing the assignments, you should make sure that the very first page of the assignment should have all the necessary details.
The name of the student
Enrolment number
Program and Code code
Name, Code, and address of the study center where you are submitting the assignment
Mobile number and email address of the student
IGNOU Assignment Front Page (PDF)
IGNOU Study Centre List
If you are submitting the assignments directly through offline mode, the person at the study center will offer you a receipt that you need to keep safe till the result is not declared.
Through Online Mode
For students who are not able to visit the study center to submit the assignments can also submit them online now by following any of these two methods. It is noted that both of the methods are subject to availability at the respective regional centre.
Google Form
The very first method is that of Google Forms. The students can visit the respective regional portals of IGNOU and then submit the assignments. You can follow the below steps for the successful submission of assignments through Google Form.
Also Read: IGNOU Regional Centre Official Sites
Step – 1 – First of all, have a look on the list of IGNOU Regional Centres at the Official Website of IGNOU and go to your RC website.
Step – 2 – On the homepage of RC's official page, go to the section of News and Events.
Step – 3 – You should get the option of Assignment Guidelines or Assignment Submission on which you have to click.
Step – 4 – As you click on the link, the Google form will get open in the browser.
Step – 5 – Now now start filling the form with proper details such as your name, enrolment number, subject code, and others.
Step – 6 – Carefully upload the scanned copy of your assignment and submit the form.
Instructions to Follow
While you are submitting the assignments through Google Form, make sure that you follow these important instructions.
You have to fill a new form for each subject.
Make sure that you are uploading the assignment files correctly.
You need to scan the handwritten copies of the assignments and upload them.
The scanned copy of assignments should not be more than 100MB.
You should only submit the PDF format of the scanned copy.
Though you will be entering the basic details in the Google Form, it is also a great idea to mention the same details on your assignment copy also.
The option of submitting the assignments through Google Forms will be available only when the quota of email submission is over.
Through Email Address
Though IGNOU has started the option of submitting the assignments through Google Forms, it will be not available in all the regional centers. The option of Google Forms will be only applicable if the email quota of a regional center is over and they are not more able to receive assignment emails from the students.
Here is the method that you need to follow to submit your assignments through email.
Step – 1 – Mention all the important details on the front page of your assignment that you would do in the case of offline submissions such as name, subject name and code, program and course code, study center name and code, contact details, and others.
Step – 2 – Scan your handwritten assignment copy and get it in PDF format. Each subject assignment should be in each PDF copy.
Step – 3 – Find out the email address of your regional center from Google in the same way how you search for the regional center portal link.
Step – 4 – In the body of the email, provide all the details in a listicle format that you have mentioned on the front page of your assignments.
Step – 5 – Now attach the PDF formats of your assignments and send the email to the respective regional center email address.
After you have sent the email, you should receive an acknowledgment. It may take a few hours to get this acknowledgment email. But if you have still not received it, you should check whether the regional portal has shared the link for Google Forms or not and should upload the assignments there too.
It is also noted that the many of the regional centre of IGNOU is not sending any confirmation or acknowledgment after the submission of IGNOU Assignments so you don't need to worry about it instead of keep checking the status of your assignments to get the result.
Subscribe to our FREE e-Newsletter for Daily Updates.
Related Posts:
How to Prepare and Study for IGNOU Exams?
How to Cancel IGNOU Admission? A Complete Guide & Methods
How to Take Admission in IGNOU - A Detailed Process…
How to Change IGNOU Subject/Course/Medium - Check…
IGNOU Migration Certificate (Application Form,…
How to Change IGNOU Regional Centre & Study Centre:…
42 thoughts on "How to Submit IGNOU Assignment?"
Hey, I don't get the assignment option there. can you more elaborate on it.
you'll get it on student portal.
Hlw sir, I'm a student of our university. So sir please can you help me to get the correct information of submission my assignment through online? And also what is the official gmail of yours University to submit our assignments? Please help me to know more about your university. Thankfully, Rahul Siddhanta
same question please tell me.
Sir I am Dinesh Kumar enrolment no-195389593 Sir mene assignment by post bej है क्या punch gyaie
How can i submitt online only of one subject MCO-04
I want to send my assignments and project online, my study centre is Krishna education academy. Please help me to get the link or email address.
My course CHR11,CHR-12 I am working,so I want to submit the assignment through online,is it possible? please help me
Sir, i tried to submit my assignments for MPS programme through google form but the link has been deactivated… However the date has been extended.. Then where should i submit my assignments now as it isnot possible for me to go to my study centre…. plsss help me sir
Hii I have submitted my assignments but still it's showing the status not completed.. And i have send many mails no one is responding please help me out..
You can wait..sometimes it takes time to update marks
No assignment marks update in my portal Since 31 October I submitted my assignments But no update shown
Do we need to check with Study centre or can I submit directly in RC portal?
Hello sir/ma'am I'm Anshu and i submit my assignment in July but my eco 11 course code assignment no. Is not declare and I miss this time to submit again so what I can do now for this please help me with this
Same here mere sath v aisa he hua maine assignment submit kra tha but ek subject Ibo 1 ka marks nhi show kr rha other subjects ka marks show kr rha hai aise me what should I do
Mene jb enrollments no. Daala to not eligible bta rha h whyyy
Can I submit assignment in online mode
My google files is not opening. I will get another form which will open so that I can submit my assignment
Hi, IGNOU has not shared any online assignment submission link for TEE, June 2022, yet. Should I wait for some days or submit physically? Can you please comment on this?
December session 2021 assignment submit kasay karo abi jab ki last date ja chaka hai …..aur marks be upload hou chaka hai assignment ka ……toh kya abi mai assignment submit kar sakti hou 2021 ……kasay …
No… ab next semester mein submit karna assignment. June 2022 exams se pehle.
how to send project Praposal ? is it send by postal ?
online project submission date over now , can i submit my project Praposal through offline ( postal ) ? Can i submit my final project by postal please help
Name : sandhya .T program :BTS 2018 registration enrolment no :185201020 last year exam already write @2022 april month
My MCO5 assignment not showing updated for session 2020-2021. Pls advise how can I submit assignment again.
How to get link of akkshay pratishthan study centre for assignment submission…
Sir mai final year masters ki student hu mera first year ka ek assignment show nhi ho rha dubara online kaise jma kru
Hello sir, Sir mene assignment submit kar diya the par assignment ke number show ni ho rhe hai please AAP mujhe bata de me kya karu ? Thank you sir
Hi Sir june 2022 ki assignment submit last date 20 July thi kya assignment submit ki date extend ho skti h
Hi, I'm a student of IGNOU (July 2022) for program MCAOL. As I'm learning with online mode please suggest which rc guide line I will follow for assignment submission.. 1. Delhi 1 2. Delhi 2 3. Delhi 3
My enrollment no is 2250074551
Hi, Can anybody confirm the date of submission of IGNOU assignment for December term end exam 2022?
In assignment paper it is mentioned as 15th September. But in other sources it is mentioned as 30th September.
hi is anybody from Chennai? i am in MAH 2nd year and I am not able to find the link to submit my assignments. please contact if anyone can help me with the same.
Can i write assignment in a white a4 size paper?
2 assignment was not submit so I want resend that assignment . thank you
can i reupload January assignment 2022 of M. COM ?
can I submit July 2021 assignment of one subject??, As earlier I had submitted all the assignments of 1st year on 9th of July 2021 but still course code BEGC 103 marks has not been updated yet and now I have completed 2nd year
please tell me email id of ignou for assignment submit please tell me urgent
Sar Mera study center dur hai kya main apne pass wale study center Mein Apni assignment Jama Karva sakti hun
Assignment didn't submitting date over problem
please sent a photo of the first page that we keep in the Assignment means the full detail of the person and the course how we have to write.
Google forms is not available in the RC website to submit the assignment.
Hii I am Beena IGNOU Student I had given my MCOM 1 Semester exam in December 2022 but my result has not yet come Please guid me what can I Do ???
sir I need that link where I can submit my assignment.i tried to find it but I didn't found can you share me of deshbandhu's assignment submition link
Hello, I am the student from Pune of Dietetics Health and Nutrition/Food and Nutrition anybody from this faculty please let me know we can shre our curriculum and work together
Leave a Reply Cancel reply
Your email address will not be published. Required fields are marked *
Subscribe to newsletter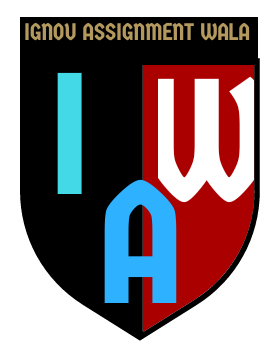 How to Write IGNOU Assignments systematically ?
Post author: IGNOU ASSIGNMENT WALA
Post published: June 17, 2023
Post category: Updates
Post comments: 0 Comments
Assignments are a lot of a piece of understudy life nowadays and it is the same with IGNOU courses. Your assignments must be top quality to get you a passing mark. Assignments mean 30% of the complete imprints and accommodation is compulsory on the off chance that you wish to show up for the tests. Here are a couple of IGNOU assignments composting tips.
Tips for Writing IGNOU Assignments systematically 
                                       or, tips to get good  marks in assignments .
Read more: HOW TO MAKE IGNOU FRONT PAGE OR COVER PAGE? – IGNOU Assignment Wala
Read more : ignou.ac.in
1) Make the Cover Page Simple
Do not use fancy borders or designs for the cover page. It should have a name, enrollment number full address, and date in the top right corner as well as Title, Assignment Number, and Name of Study Center in the center of the page.
2) Write the Assignments yourself
Hand writes the assignment. Do not use a word processor and copy-paste materials. Do not assign work to writing services or anyone else.
3) Complete the Assignments in Time
It is vital that you complete the assignment, check it thoroughly from a content angle and from a grammar angle, and, if necessary, rewrite pages so that your page does not have crossed out or corrected paragraphs, words or sentences. Above all plan to complete and submit the assignment in time, at least a week prior to the last date.
4) Use high-quality paper 
It is recommended you write on good quality A4 sized white paper on only one side of the page leaving appropriate margins at left, right, bottom, and top of the pages with page numbers.
5) Write Answer on Front Page
Write the answer on the front page and write the relevant question number for each answer.
6) Good Hand Writing
It may be laborious and time-consuming but it is recommended you write slowly and with care using your best handwriting. Writing should be legible.
7) limitation  of Answer
The inspectors expect that each question has an answer that stretches to four or five pages. The appropriate response should be in legitimate arrangement with short passages and potentially sub-headings.
8) Your answers should be precise.
We strongly feel that you should retain a copy of your assignment response to avoid any unforeseen situation and append, if possible, a photocopy of this booklet with your response. 
Contact us: [email protected]
You Might Also Like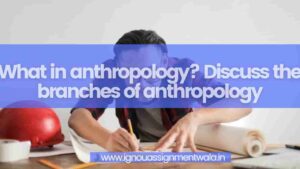 What in anthropology? Discuss the branches of anthropology
IGNOU CSWCJS Course ,Eligibility Criteria, Duration & More
IGNOU Revaluation Results 2021(Released) :Rechecking Results at www.ignou.ac.in
Leave a reply cancel reply.
You must be logged in to post a comment.
Chat on WhatsApp