7 Famous Psychology Experiments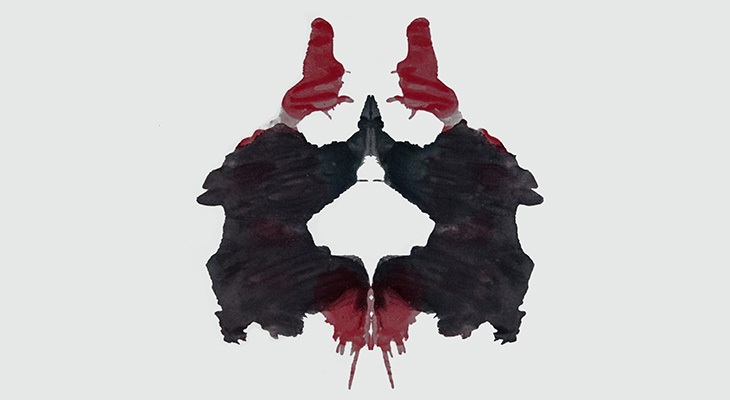 Many famous experiments studying human behavior have impacted our fundamental understanding of psychology. Though some could not be repeated today due to breaches in ethical boundaries, that does not diminish the significance of those psychological studies. Some of these important findings include a greater awareness of depression and its symptoms, how people learn behaviors through the process of association and how individuals conform to a group.
Below, we take a look at seven famous psychological experiments that greatly influenced the field of psychology and our understanding of human behavior.
The Little Albert Experiment, 1920
A John's Hopkins University professor, Dr. John B. Watson, and a graduate student wanted to test a learning process called classical conditioning. Classical conditioning involves learning involuntary or automatic behaviors by association, and Dr. Watson thought it formed the bedrock of human psychology.
A nine-month-old toddler, dubbed "Albert B," was volunteered for Dr. Watson and Rosalie Rayner 's experiment. Albert played with white furry objects, and at first, the toddler displayed joy and affection. Over time, as he played with the objects, Dr. Watson would make a loud noise behind the child's head to frighten him. After numerous trials, Albert was conditioned to be afraid when he saw white furry objects.
The study proved that humans could be conditioned to enjoy or fear something, which many psychologists believe could explain why people have irrational fears and how they may have developed early in life. This is a great example of experimental study psychology.
Stanford Prison Experiment, 1971
Stanford professor Philip Zimbardo wanted to learn how individuals conformed to societal roles. He wondered, for example, whether the tense relationship between prison guards and inmates in jails had more to do with the personalities of each or the environment.
During Zimbardo's experiment , 24 male college students were assigned to be either a prisoner or a guard. The prisoners were held in a makeshift prison inside the basement of Stanford's psychology department. They went through a standard booking process designed to take away their individuality and make them feel anonymous. Guards were given eight-hour shifts and tasked to treat the prisoners just like they would in real life.
Zimbardo found rather quickly that both the guards and prisoners fully adapted to their roles; in fact, he had to shut down the experiment after six days because it became too dangerous. Zimbardo even admitted he began thinking of himself as a police superintendent rather than a psychologist. The study confirmed that people will conform to the social roles they're expected to play, especially overly stereotyped ones such as prison guards.
"We realized how ordinary people could be readily transformed from the good Dr. Jekyll to the evil Mr. Hyde," Zimbardo wrote.
The Asch Conformity Study, 1951
Solomon Asch, a Polish-American social psychologist, was determined to see whether an individual would conform to a group's decision, even if the individual knew it was incorrect. Conformity is defined by the American Psychological Association as the adjustment of a person's opinions or thoughts so that they fall closer in line with those of other people or the normative standards of a social group or situation.
In his experiment , Asch selected 50 male college students to participate in a "vision test." Individuals would have to determine which line on a card was longer. However, the individuals at the center of the experiment did not know that the other people taking the test were actors following scripts, and at times selected the wrong answer on purpose. Asch found that, on average over 12 trials, nearly one-third of the naive participants conformed with the incorrect majority, and only 25 percent never conformed to the incorrect majority. In the control group that featured only the participants and no actors, less than one percent of participants ever chose the wrong answer.
Asch's experiment showed that people will conform to groups to fit in (normative influence) because of the belief that the group was better informed than the individual. This explains why some people change behaviors or beliefs when in a new group or social setting, even when it goes against past behaviors or beliefs.
The Bobo Doll Experiment, 1961, 1963
Stanford University professor Albert Bandura wanted to put the social learning theory into action. Social learning theory suggests that people can acquire new behaviors "through direct experience or by observing the behavior of others." Using a Bobo doll , which is a blow-up toy in the shape of a life-size bowling pin, Bandura and his team tested whether children witnessing acts of aggression would copy them.
Bandura and two colleagues selected 36 boys and 36 girls between the ages of 3 and 6 from the Stanford University nursery and split them into three groups of 24. One group watched adults behaving aggressively toward the Bobo doll. In some cases, the adult subjects hit the doll with a hammer or threw it in the air. Another group was shown an adult playing with the Bobo doll in a non-aggressive manner, and the last group was not shown a model at all, just the Bobo doll.
After each session, children were taken to a room with toys and studied to see how their play patterns changed. In a room with aggressive toys (a mallet, dart guns, and a Bobo doll) and non-aggressive toys (a tea set, crayons, and plastic farm animals), Bandura and his colleagues observed that children who watched the aggressive adults were more likely to imitate the aggressive responses.
Unexpectedly, Bandura found that female children acted more physically aggressive after watching a male subject and more verbally aggressive after watching a female subject. The results of the study highlight how children learn behaviors from observing others.
The Learned Helplessness Experiment, 1965
Martin Seligman wanted to research a different angle related to Dr. Watson's study of classical conditioning. In studying conditioning with dogs, Seligman made an astute observation : the subjects, which had already been conditioned to expect a light electric shock if they heard a bell, would sometimes give up after another negative outcome, rather than searching for the positive outcome.
Under normal circumstances, animals will always try to get away from negative outcomes. When Seligman tested his experiment on animals who hadn't been previously conditioned, the animals attempted to find a positive outcome. Oppositely, the dogs who had been already conditioned to expect a negative response assumed there would be another negative response waiting for them, even in a different situation.
The conditioned dogs' behavior became known as learned helplessness, the idea that some subjects won't try to get out of a negative situation because past experiences have forced them to believe they are helpless. The study's findings shed light on depression and its symptoms in humans.
Is a Psychology Degree Right for You?
Develop you strength in psychology, communication, critical thinking, research, writing, and more.
The Milgram Experiment, 1963
In the wake of the horrific atrocities carried out by Nazi Germany during World War II, Stanley Milgram wanted to test the levels of obedience to authority. The Yale University professor wanted to study if people would obey commands, even when it conflicted with the person's conscience.
Participants of the condensed study , 40 males between the ages of 20 and 50, were split into learners and teachers. Though it seemed random, actors were always chosen as the learners, and unsuspecting participants were always the teachers. A learner was strapped to a chair with electrodes in one room while the experimenter äóñ another actor äóñ and a teacher went into another.
The teacher and learner went over a list of word pairs that the learner was told to memorize. When the learner incorrectly paired a set of words together, the teacher would shock the learner. The teacher believed the shocks ranged from mild all the way to life-threatening. In reality, the learner, who intentionally made mistakes, was not being shocked.
As the voltage of the shocks increased and the teachers became aware of the believed pain caused by them, some refused to continue the experiment. After prodding by the experimenter, 65 percent resumed. From the study, Milgram devised the agency theory , which suggests that people allow others to direct their actions because they believe the authority figure is qualified and will accept responsibility for the outcomes. Milgram's findings help explain how people can make decisions against their own conscience, such as when participating in a war or genocide.
The Halo Effect Experiment, 1977
University of Michigan professors Richard Nisbett and Timothy Wilson were interested in following up a study from 50 years earlier on a concept known as the halo effect . In the 1920s, American psychologist Edward Thorndike researched a phenomenon in the U.S. military that showed cognitive bias. This is an error in how we think that affects how we perceive people and make judgements and decisions based on those perceptions.
In 1977, Nisbett and Wilson tested the halo effect using 118 college students (62 males, 56 females). Students were divided into two groups and were asked to evaluate a male Belgian teacher who spoke English with a heavy accent. Participants were shown one of two videotaped interviews with the teacher on a television monitor. The first interview showed the teacher interacting cordially with students, and the second interview showed the teacher behaving inhospitably. The subjects were then asked to rate the teacher's physical appearance, mannerisms, and accent on an eight-point scale from appealing to irritating.
Nisbett and Wilson found that on physical appearance alone, 70 percent of the subjects rated the teacher as appealing when he was being respectful and irritating when he was cold. When the teacher was rude, 80 percent of the subjects rated his accent as irritating, as compared to nearly 50 percent when he was being kind.
The updated study on the halo effect shows that cognitive bias isn't exclusive to a military environment. Cognitive bias can get in the way of making the correct decision, whether it's during a job interview or deciding whether to buy a product that's been endorsed by a celebrity we admire.
How Experiments Have Impacted Psychology Today
Contemporary psychologists have built on the findings of these studies to better understand human behaviors, mental illnesses, and the link between the mind and body. For their contributions to psychology, Watson, Bandura, Nisbett and Zimbardo were all awarded Gold Medals for Life Achievement from the American Psychological Foundation. Become part of the next generation of influential psychologists with King University's online bachelor's in psychology . Take advantage of King University's flexible online schedule and complete the major coursework of your degree in as little as 16 months. Plus, as a psychology major, King University will prepare you for graduate school with original research on student projects as you pursue your goal of being a psychologist.
15 Famous Experiments and Case Studies in Psychology
Psychology has seen thousands upon thousands of research studies over the years. Most of these studies have helped shape our current understanding of human thoughts, behavior, and feelings.
The psychology case studies in this list are considered classic examples of psychological case studies and experiments, which are still being taught in introductory psychology courses up to this day.
Some studies, however, were downright shocking and controversial that you'd probably wonder why such studies were conducted back in the day. Imagine participating in an experiment for a small reward or extra class credit, only to be left scarred for life. These kinds of studies, however, paved the way for a more ethical approach to studying psychology and implementation of research standards such as the use of debriefing in psychology research .
Case Study vs. Experiment
Before we dive into the list of the most famous studies in psychology, let us first review the difference between case studies and experiments.
It is an in-depth study and analysis of an individual, group, community, or phenomenon. The results of a case study cannot be applied to the whole population, but they can provide insights for further studies.
It often uses qualitative research methods such as observations, surveys, and interviews.
It is often conducted in real-life settings rather than in controlled environments.
An experiment is a type of study done on a sample or group of random participants, the results of which can be generalized to the whole population.
It often uses quantitative research methods that rely on numbers and statistics.
It is conducted in controlled environments, wherein some things or situations are manipulated.
See Also: Experimental vs Observational Studies
Famous Experiments in Psychology
1. the marshmallow experiment.
Psychologist Walter Mischel conducted the marshmallow experiment at Stanford University in the 1960s to early 1970s. It was a simple test that aimed to define the connection between delayed gratification and success in life.
The instructions were fairly straightforward: children ages 4-6 were presented a piece of marshmallow on a table and they were told that they would receive a second piece if they could wait for 15 minutes without eating the first marshmallow.
About one-third of the 600 participants succeeded in delaying gratification to receive the second marshmallow. Mischel and his team followed up on these participants in the 1990s, learning that those who had the willpower to wait for a larger reward experienced more success in life in terms of SAT scores and other metrics.
This case study also supported self-control theory , a theory in criminology that holds that people with greater self-control are less likely to end up in trouble with the law!
The classic marshmallow experiment, however, was debunked in a 2018 replication study done by Tyler Watts and colleagues.
This more recent experiment had a larger group of participants (900) and a better representation of the general population when it comes to race and ethnicity. In this study, the researchers found out that the ability to wait for a second marshmallow does not depend on willpower alone but more so on the economic background and social status of the participants.
2. The Bystander Effect
In 1694, Kitty Genovese was murdered in the neighborhood of Kew Gardens, New York. It was told that there were up to 38 witnesses and onlookers in the vicinity of the crime scene, but nobody did anything to stop the murder or call for help.
Such tragedy was the catalyst that inspired social psychologists Bibb Latane and John Darley to formulate the phenomenon called bystander effect or bystander apathy .
Subsequent investigations showed that this story was exaggerated and inaccurate, as there were actually only about a dozen witnesses, at least two of whom called the police. But the case of Kitty Genovese led to various studies that aim to shed light on the bystander phenomenon.
Latane and Darley tested bystander intervention in an experimental study . Participants were asked to answer a questionnaire inside a room, and they would either be alone or with two other participants (who were actually actors or confederates in the study). Smoke would then come out from under the door. The reaction time of participants was tested — how long would it take them to report the smoke to the authorities or the experimenters?
The results showed that participants who were alone in the room reported the smoke faster than participants who were with two passive others. The study suggests that the more onlookers are present in an emergency situation, the less likely someone would step up to help, a social phenomenon now popularly called the bystander effect.
3. Asch Conformity Study
Have you ever made a decision against your better judgment just to fit in with your friends or family? The Asch Conformity Studies will help you understand this kind of situation better.
In this experiment, a group of participants were shown three numbered lines of different lengths and asked to identify the longest of them all. However, only one true participant was present in every group and the rest were actors, most of whom told the wrong answer.
Results showed that the participants went for the wrong answer, even though they knew which line was the longest one in the first place. When the participants were asked why they identified the wrong one, they said that they didn't want to be branded as strange or peculiar.
This study goes to show that there are situations in life when people prefer fitting in than being right. It also tells that there is power in numbers — a group's decision can overwhelm a person and make them doubt their judgment.
4. The Bobo Doll Experiment
The Bobo Doll Experiment was conducted by Dr. Albert Bandura, the proponent of social learning theory .
Back in the 1960s, the Nature vs. Nurture debate was a popular topic among psychologists. Bandura contributed to this discussion by proposing that human behavior is mostly influenced by environmental rather than genetic factors.
In the Bobo Doll Experiment, children were divided into three groups: one group was shown a video in which an adult acted aggressively toward the Bobo Doll, the second group was shown a video in which an adult play with the Bobo Doll, and the third group served as the control group where no video was shown.
The children were then led to a room with different kinds of toys, including the Bobo Doll they've seen in the video. Results showed that children tend to imitate the adults in the video. Those who were presented the aggressive model acted aggressively toward the Bobo Doll while those who were presented the passive model showed less aggression.
While the Bobo Doll Experiment can no longer be replicated because of ethical concerns, it has laid out the foundations of social learning theory and helped us understand the degree of influence adult behavior has on children.
5. Blue Eye / Brown Eye Experiment
Following the assassination of Martin Luther King Jr. in 1968, third-grade teacher Jane Elliott conducted an experiment in her class. Although not a formal experiment in controlled settings, A Class Divided is a good example of a social experiment to help children understand the concept of racism and discrimination.
The class was divided into two groups: blue-eyed children and brown-eyed children. For one day, Elliott gave preferential treatment to her blue-eyed students, giving them more attention and pampering them with rewards. The next day, it was the brown-eyed students' turn to receive extra favors and privileges.
As a result, whichever group of students was given preferential treatment performed exceptionally well in class, had higher quiz scores, and recited more frequently; students who were discriminated against felt humiliated, answered poorly in tests, and became uncertain with their answers in class.
This study is now widely taught in sociocultural psychology classes.
6. Stanford Prison Experiment
One of the most controversial and widely-cited studies in psychology is the Stanford Prison Experiment , conducted by Philip Zimbardo at the basement of the Stanford psychology building in 1971. The hypothesis was that abusive behavior in prisons is influenced by the personality traits of the prisoners and prison guards.
The participants in the experiment were college students who were randomly assigned as either a prisoner or a prison guard. The prison guards were then told to run the simulated prison for two weeks. However, the experiment had to be stopped in just 6 days.
The prison guards abused their authority and harassed the prisoners through verbal and physical means. The prisoners, on the other hand, showed submissive behavior. Zimbardo decided to stop the experiment because the prisoners were showing signs of emotional and physical breakdown.
Although the experiment wasn't completed, the results strongly showed that people can easily get into a social role when others expect them to, especially when it's highly stereotyped .
7. The Halo Effect
Have you ever wondered why toothpastes and other dental products are endorsed in advertisements by celebrities more often than dentists? The Halo Effect is one of the reasons!
The Halo Effect shows how one favorable attribute of a person can gain them positive perceptions in other attributes. In the case of product advertisements, attractive celebrities are also perceived as intelligent and knowledgeable of a certain subject matter even though they're not technically experts.
The Halo Effect originated in a classic study done by Edward Thorndike in the early 1900s. He asked military commanding officers to rate their subordinates based on different qualities, such as physical appearance, leadership, dependability, and intelligence.
The results showed that high ratings of a particular quality influences the ratings of other qualities, producing a halo effect of overall high ratings. The opposite also applied, which means that a negative rating in one quality also correlated to negative ratings in other qualities.
Experiments on the Halo Effect came in various formats as well, supporting Thorndike's original theory. This phenomenon suggests that our perception of other people's overall personality is hugely influenced by a quality that we focus on.
8. Cognitive Dissonance
There are experiences in our lives when our beliefs and behaviors do not align with each other and we try to justify them in our minds. This is cognitive dissonance , which was studied in an experiment by Leon Festinger and James Carlsmith back in 1959.
In this experiment, participants had to go through a series of boring and repetitive tasks, such as spending an hour turning pegs in a wooden knob. After completing the tasks, they were then paid either $1 or $20 to tell the next participants that the tasks were extremely fun and enjoyable. Afterwards, participants were asked to rate the experiment. Those who were given $1 rated the experiment as more interesting and fun than those who received $20.
The results showed that those who received a smaller incentive to lie experienced cognitive dissonance — $1 wasn't enough incentive for that one hour of painstakingly boring activity, so the participants had to justify that they had fun anyway.
Famous Case Studies in Psychology
9. little albert.
In 1920, behaviourist theorists John Watson and Rosalie Rayner experimented on a 9-month-old baby to test the effects of classical conditioning in instilling fear in humans.
This was such a controversial study that it gained popularity in psychology textbooks and syllabi because it is a classic example of unethical research studies done in the name of science.
In one of the experiments, Little Albert was presented with a harmless stimulus or object, a white rat, which he wasn't scared of at first. But every time Little Albert would see the white rat, the researchers would play a scary sound of hammer and steel. After about 6 pairings, Little Albert learned to fear the rat even without the scary sound.
Little Albert developed signs of fear to different objects presented to him through classical conditioning . He even generalized his fear to other stimuli not present in the course of the experiment.
10. Phineas Gage
Phineas Gage is such a celebrity in Psych 101 classes, even though the way he rose to popularity began with a tragic accident. He was a resident of Central Vermont and worked in the construction of a new railway line in the mid-1800s. One day, an explosive went off prematurely, sending a tamping iron straight into his face and through his brain.
Gage survived the accident, fortunately, something that is considered a feat even up to this day. He managed to find a job as a stagecoach after the accident. However, his family and friends reported that his personality changed so much that "he was no longer Gage" (Harlow, 1868).
New evidence on the case of Phineas Gage has since come to light, thanks to modern scientific studies and medical tests. However, there are still plenty of mysteries revolving around his brain damage and subsequent recovery.
11. Anna O.
Anna O., a social worker and feminist of German Jewish descent, was one of the first patients to receive psychoanalytic treatment.
Her real name was Bertha Pappenheim and she inspired much of Sigmund Freud's works and books on psychoanalytic theory, although they hadn't met in person. Their connection was through Joseph Breuer, Freud's mentor when he was still starting his clinical practice.
Anna O. suffered from paralysis, personality changes, hallucinations, and rambling speech, but her doctors could not find the cause. Joseph Breuer was then called to her house for intervention and he performed psychoanalysis, also called the "talking cure", on her.
Breuer would tell Anna O. to say anything that came to her mind, such as her thoughts, feelings, and childhood experiences. It was noted that her symptoms subsided by talking things out.
However, Breuer later referred Anna O. to the Bellevue Sanatorium, where she recovered and set out to be a renowned writer and advocate of women and children.
12. Patient HM
H.M., or Henry Gustav Molaison, was a severe amnesiac who had been the subject of countless psychological and neurological studies.
Henry was 27 when he underwent brain surgery to cure the epilepsy that he had been experiencing since childhood. In an unfortunate turn of events, he lost his memory because of the surgery and his brain also became unable to store long-term memories.
He was then regarded as someone living solely in the present, forgetting an experience as soon as it happened and only remembering bits and pieces of his past. Over the years, his amnesia and the structure of his brain had helped neuropsychologists learn more about cognitive functions .
Suzanne Corkin, a researcher, writer, and good friend of H.M., recently published a book about his life. Entitled Permanent Present Tense , this book is both a memoir and a case study following the struggles and joys of Henry Gustav Molaison.
13. Chris Sizemore
Chris Sizemore gained celebrity status in the psychology community when she was diagnosed with multiple personality disorder, now known as dissociative identity disorder.
Sizemore has several alter egos, which included Eve Black, Eve White, and Jane. Various papers about her stated that these alter egos were formed as a coping mechanism against the traumatic experiences she underwent in her childhood.
Sizemore said that although she has succeeded in unifying her alter egos into one dominant personality, there were periods in the past experienced by only one of her alter egos. For example, her husband married her Eve White alter ego and not her.
Her story inspired her psychiatrists to write a book about her, entitled The Three Faces of Eve , which was then turned into a 1957 movie of the same title.
14. David Reimer
When David was just 8 months old, he lost his penis because of a botched circumcision operation.
Psychologist John Money then advised Reimer's parents to raise him as a girl instead, naming him Brenda. His gender reassignment was supported by subsequent surgery and hormonal therapy.
Money described Reimer's gender reassignment as a success, but problems started to arise as Reimer was growing up. His boyishness was not completely subdued by the hormonal therapy. When he was 14 years old, he learned about the secrets of his past and he underwent gender reassignment to become male again.
Reimer became an advocate for children undergoing the same difficult situation he had been. His life story ended when he was 38 as he took his own life.
15. Kim Peek
Kim Peek was the inspiration behind Rain Man , an Oscar-winning movie about an autistic savant character played by Dustin Hoffman.
The movie was released in 1988, a time when autism wasn't widely known and acknowledged yet. So it was an eye-opener for many people who watched the film.
In reality, Kim Peek was a non-autistic savant. He was exceptionally intelligent despite the brain abnormalities he was born with. He was like a walking encyclopedia, knowledgeable about travel routes, US zip codes, historical facts, and classical music. He also read and memorized approximately 12,000 books in his lifetime.
This list of experiments and case studies in psychology is just the tip of the iceberg! There are still countless interesting psychology studies that you can explore if you want to learn more about human behavior and dynamics.
You can also conduct your own mini-experiment or participate in a study conducted in your school or neighborhood. Just remember that there are ethical standards to follow so as not to repeat the lasting physical and emotional harm done to Little Albert or the Stanford Prison Experiment participants.
Asch, S. E. (1956). Studies of independence and conformity: I. A minority of one against a unanimous majority. Psychological Monographs: General and Applied, 70 (9), 1–70. https://doi.org/10.1037/h0093718
Bandura, A., Ross, D., & Ross, S. A. (1961). Transmission of aggression through imitation of aggressive models. The Journal of Abnormal and Social Psychology, 63 (3), 575–582. https://doi.org/10.1037/h0045925
Elliott, J., Yale University., WGBH (Television station : Boston, Mass.), & PBS DVD (Firm). (2003). A class divided. New Haven, Conn.: Yale University Films.
Festinger, L., & Carlsmith, J. M. (1959). Cognitive consequences of forced compliance. The Journal of Abnormal and Social Psychology, 58 (2), 203–210. https://doi.org/10.1037/h0041593
Haney, C., Banks, W. C., & Zimbardo, P. G. (1973). A study of prisoners and guards in a simulated prison. Naval Research Review , 30 , 4-17.
Latane, B., & Darley, J. M. (1968). Group inhibition of bystander intervention in emergencies. Journal of Personality and Social Psychology, 10 (3), 215–221. https://doi.org/10.1037/h0026570
Mischel, W. (2014). The Marshmallow Test: Mastering self-control. Little, Brown and Co.
Thorndike, E. (1920) A Constant Error in Psychological Ratings. Journal of Applied Psychology , 4 , 25-29. http://dx.doi.org/10.1037/h0071663
Watson, J. B., & Rayner, R. (1920). Conditioned emotional reactions. Journal of experimental psychology , 3 (1), 1.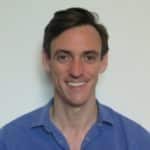 Chris Drew (PhD)
Dr. Chris Drew is the founder of the Helpful Professor. He holds a PhD in education and has published over 20 articles in scholarly journals. He is the former editor of the Journal of Learning Development in Higher Education. [Image Descriptor: Photo of Chris]
Chris Drew (PhD) https://helpfulprofessor.com/author/admin/ 5 Best Laminators for Teachers, Reviewed!
Chris Drew (PhD) https://helpfulprofessor.com/author/admin/ 5 Best College Care Packages for Guys & Girls
Chris Drew (PhD) https://helpfulprofessor.com/author/admin/ 7 Best Microwaves for College Student Dorms
Chris Drew (PhD) https://helpfulprofessor.com/author/admin/ 5 Best Backpacks for Teachers
Leave a Comment Cancel Reply
Your email address will not be published. Required fields are marked *
Psychology Experiment Ideas
Categories Psychology Education
Quick Ideas | Experiment Ideas | Designing Your Experiment | Types of Research
If you are taking a psychology class, you might at some point be asked to design an imaginary experiment or perform an experiment or study. The idea you ultimately choose to use for your psychology experiment may depend upon the number of participants you can find, the time constraints of your project, and limitations in the materials available to you.
Consider these factors before deciding which psychology experiment idea might work for your project.
This article discusses some ideas you might try if you need to perform a psychology experiment or study.
A Quick List of Experiment Ideas
If you are looking for a quick experiment idea that would be easy to tackle, the following might be some research questions you want to explore:
How many items can people hold in short-term memory?
Are people with a Type A personality more stressed than those with a Type B personality?
Does listening to upbeat music increase heart rate?
Are men or women better at detecting emotions ?
Are women or men more likely to experience imposter syndrome ?
Will students conform if others in the group all share an opinion that is different from their own?
Do people's heartbeat or breathing rates change in response to certain colors?
How much do people rely on nonverbal communication to convey information in a conversation?
Do people who score higher on measures of emotional intelligence also score higher on measures of overall well-being?
Do more successful people share certain personality traits ?
Most of the following ideas are easily conducted with a small group of participants, who may likely be your classmates. Some of the psychology experiment or study ideas you might want to explore:
Sleep and Short-Term Memory
Does sleep deprivation have an impact on short-term memory ?
Ask participants how much sleep they got the night before and then conduct a task to test short-term memory for items on a list.
Social Media and Mental Health
Is social media usage linked to anxiety or depression?
Ask participants about how many hours a week they use social media sites and then have them complete a depression and anxiety assessment.
Procrastination and Stress
How does procrastination impact student stress levels?
Ask participants about how frequently they procrastinate on their homework and then have them complete an assessment looking at their current stress levels.
Caffeine and Cognition
How does caffeine impact performance on a Stroop test?
In the Stroop test , participants are asked to tell the color of a word, rather than just reading the word. Have a control group consume no caffeine and then complete a Stroop test, and then have an experimental group consume caffeine before completing the same test. Compare results.
Color and Memory
Does the color of text have any impact on memory?
Randomly assign participants to two groups. Have one group memorize words written in black ink for two minutes. Have the second group memorize the same words for the same amount of time, but instead written in red ink. Compare the results.
Weight Bias
How does weight bias influence how people are judged by others?
Find pictures of models in a magazine who look similar, including similar hair and clothing, but who differ in terms of weight. Have participants look at the two models and then ask them to identify which one they think is smarter, wealthier, kinder, and healthier.
Assess how each model was rated and how weight bias may have influenced how they were described by participants.
Music and Exercise
Does music have an effect on how hard people work out?
Have people listen to different styles of music while jogging on a treadmill and measure their walking speed, heart rate, and workout length.
The Halo Effect
How does the Halo Effect influence how people see others?
Show participants pictures of people and ask them to rate the photos in terms of how attractive, kind, intelligent, helpful, and successful the people in the images are.
How does the attractiveness of the person in the photo correlate to how participants rate other qualities? Are attractive people more likely to be perceived as kind, funny, and intelligent?
Eyewitness Testimony
How reliable is eyewitness testimony?
Have participants view video footage of a car crash. Ask some participants to describe how fast the cars were going when they "hit into" each other. Ask other participants to describe how fast the cars were going when they "smashed into" each other.
Give the participants a memory test a few days later and ask them to recall if they saw any broken glass at the accident scene. Compare to see if those in the "smashed into" condition were more likely to report seeing broken glass than those in the "hit into" group.
The experiment is a good illustration of how easily false memories can be triggered.
Simple Psychology Experiment Ideas
If you are looking for a relatively simple psychology experiment idea, here are a few options you might consider.
The Stroop Effect : This classic experiment involves presenting participants with words printed in different colors and asking them to name the color of the ink rather than read the word. Students can manipulate the congruency of the word and the color to test the Stroop effect.
Memory recall : Students can design a simple experiment to test memory recall by presenting participants with a list of items to remember and then asking them to recall the items after a delay. Students can manipulate the length of the delay or the type of encoding strategy used to see the effect on recall.
Social conformity : Students can test social conformity by presenting participants with a simple task and manipulating the responses of confederates to see if the participant conforms to the group response.
Selective attention : Students can design an experiment to test selective attention by presenting participants with a video or audio stimulus and manipulating the presence or absence of a distracting stimulus to see the effect on attention.
Implicit bias : Students can test implicit bias by presenting participants with a series of words or images and measuring their response time to categorize the stimuli into different categories.
The primacy/recency effect : Students can test the primacy/recency effect by presenting participants with a list of items to remember and manipulating the order of the items to see the effect on recall.
Sleep deprivation : Students can test the effect of sleep deprivation on cognitive performance by comparing the performance of participants who have had a full night's sleep to those who have been deprived of sleep.
These are just a few examples of simple psychology experiment ideas for students. The specific experiment will depend on the research question and resources available.
Elements of a Good Psychology Experiment
Finding psychology experiment ideas is not necessarily difficult, but finding a good experimental or study topic that is right for your needs can be a little tough. You need to find something that meets the guidelines and, perhaps most importantly, is approved by your instructor.
Requirements may vary, but you need to ensure that your experiment, study, or survey is:
Easy to set up and carry out
Easy to find participants willing to take part
Free of any ethical concerns
In some cases, you may need to present your idea to your school's institutional review board before you begin to obtain permission to work with human participants.
Consider Your Own Interests
At some point in your life, you have likely pondered why people behave in certain ways. Or wondered why certain things seem to always happen. Your own interests can be a rich source of ideas for your psychology experiments.
As you are trying to come up with a topic or hypothesis, try focusing on the subjects that fascinate you the most. If you have a particular interest in a topic such as memory, attention, development , personality , social behavior, or language, look for ideas that answer questions about the topic that you and others may have.
This can be a fun opportunity to investigate something that appeals to your interests.
Read About Classic Experiments
Sometimes reviewing classic psychological experiments that have been done in the past can give you great ideas for your own psychology experiments. For example, the false memory experiment above is inspired by the classic memory study conducted by Elizabeth Loftus.
Textbooks can be a great place to start looking for topics, but you might want to expand your search to research journals. When you find a study that sparks your interest, read through the discussion section. Researchers will often indicate ideas for future directions that research could take.
Ask Your Instructor
Your professor or instructor is often the best person to consult for advice right from the start. In most cases, you will probably receive fairly detailed instructions about your assignment. This may include information about the sort of topic you can choose or perhaps the type of experiment or study on which you should focus.
If your instructor does not assign a specific subject area to explore, it is still a great idea to talk about your ideas and get feedback before you get too invested in your topic idea. You will need your teacher's permission to proceed with your experiment anyways, so now is a great time to open a dialogue and get some good critical feedback.
Experiments vs. Other Types of Research
One thing to note, many of the ideas found here are actually examples of surveys or correlational studies .
For something to qualify as a tru e experiment, there must be manipulation of an independent variable .
For many students, conducting an actual experiment may be outside the scope of their project or may not be permitted by their instructor, school, or institutional review board.
If your assignment or project requires you to conduct a true experiment that involves controlling and manipulating an independent variable, you will need to take care to choose a topic that will work within the guidelines of your assignment.
Types of Psychology Experiments
There are many different types of psychology experiments that students could perform. Here are a few examples:
Correlational study : This type of study examines the relationship between two variables. Students could collect data on two variables of interest, such as stress and academic performance, and see if there is a correlation between the two.
Experimental study : In an experimental study, students manipulate one variable and observe the effect on another variable. For example, students could manipulate the type of music participants listen to and observe its effect on their mood.
Observational study : Observational studies involve observing behavior in a natural setting. Students could observe how people interact in a public space and analyze the patterns they see.
Survey study : Students could design a survey to collect data on a specific topic, such as attitudes toward social media, and analyze the results.
Case study : A case study involves in-depth analysis of a single individual or group. Students could conduct a case study of a person with a particular disorder, such as anxiety or depression, and examine their experiences and treatment options.
Quasi-experimental study : Quasi-experimental studies are similar to experimental studies, but participants are not randomly assigned to groups. Students could investigate the effects of a treatment or intervention on a particular group, such as a classroom of students who receive a new teaching method.
Longitudinal study : Longitudinal studies involve following participants over an extended period of time. Students could conduct a longitudinal study on the development of language skills in children or the effects of aging on cognitive abilities.
These are just a few examples of the many different types of psychology experiments that students could perform. The specific type of experiment will depend on the research question and the resources available.
Steps for Doing a Psychology Experiment
When conducting a psychology experiment, students should follow several important steps. Here is a general outline of the process:
Define the research question : Before conducting an experiment, students should define the research question they are trying to answer. This will help them to focus their study and determine the variables they need to manipulate and measure.
Develop a hypothesis : Based on the research question, students should develop a hypothesis that predicts the experiment's outcome. The hypothesis should be testable and measurable.
Select participants : Students should select participants who meet the criteria for the study. Participants should be informed about the study and give informed consent to participate.
Design the experiment : Students should design the experiment to test their hypothesis. This includes selecting the appropriate variables, creating a plan for manipulating and measuring them, and determining the appropriate control conditions.
Collect data : Once the experiment is designed, students should collect data by following the procedures they have developed. They should record all data accurately and completely.
Analyze the data : After collecting the data, students should analyze it to determine if their hypothesis was supported or not. They can use statistical analyses to determine if there are significant differences between groups or if there are correlations between variables.
Interpret the results : Based on the analysis, students should interpret the results and draw conclusions about their hypothesis. They should consider the study's limitations and their findings' implications.
Report the results : Finally, students should report the results of their study. This may include writing a research paper or presenting their findings in a poster or oral presentation.
Britt MA. Psych Experiments . Avon, MA: Adams Media; 2007.
Martin DW. Doing Psychology Experiments. Belmont, CA: Cengage Learning; 2008.
Social Anxiety Disorder
Bipolar Disorder
Kids Mental Health
Therapy Center
When To See a Therapist
Types of Therapy
Best Online Therapy
Best Couples Therapy
Best Family Therapy
Managing Stress
Sleep and Dreaming
Understanding Emotions
Self-Improvement
Healthy Relationships
Relationships in 2023
Student Resources
Personality Types
Verywell Mind Insights
2023 Verywell Mind 25
Mental Health in the Classroom
Editorial Process
Meet Our Review Board
Crisis Support
Ideas for Psychology Experiments
Kendra Cherry, MS, is a psychosocial rehabilitation specialist, psychology educator, and author of the "Everything Psychology Book."
Steven Gans, MD is board-certified in psychiatry and is an active supervisor, teacher, and mentor at Massachusetts General Hospital.
Do you need to design an experiment for a psychology assignment? Students are often expected to design and sometimes perform their own experiments, but finding great psychology experiment ideas can be challenging at times.
If you are looking for an idea for psychology experiments, start your search early and make sure you have the time you need for background research as well as to design and perform your experiment. You should also discuss your idea with your instructor before beginning your experiment—particularly if your research involves human participants.
If you need to design an experiment for an assignment, here are some psychology experiment ideas you can explore for inspiration. You can then find ways to adapt these ideas for your own assignments.
Psychology Experiment Ideas
Most of these experiments can be performed easily at home or at school. That said, you will need to find out if you have to get approval from your teacher or from an institutional review board before getting started.
The following are some questions you could attempt to answer as part of a psychological experiment:
Are people really able to "feel like someone is watching" them ? Have some participants sit alone in a room and have them note when they feel as if they are being watched. Then, see how those results line up to your own record of when participants were actually being observed.
Can certain colors improve learning ? Could the color of the paper used in a test or assignment have an impact on academic performance? You may have heard teachers or students claim that printing text on green paper helps students read better or that yellow paper helps students perform better on math exams. Design an experiment to see whether using a specific color of paper helps improve students' scores on math exams.
Can color cause physiological reactions ? Perform an experiment to determine whether certain colors cause a participant's blood pressure to rise or fall.
Can different types of music lead to different physiological responses ? Measure the heart rates of participants in response to various types of music to see if there is a difference.
Can smelling one thing while tasting another impact a person's ability to detect what the food really is ? Have participants engage in a blind taste test where the smell and the food they are eating are mismatched. Ask the participants to identify the food they are trying and note how accurate their guess are.
Could a person's taste in music offer hints about their personality ? Previous research has suggested that people who prefer certain styles of music tend to exhibit similar personality traits.
Do action films cause people to eat more popcorn and candy during a movie ? Have one group of participants watch an action movie, and another group watch a slow-paced drama. Compare how much popcorn is consumed by each group.
Do colors really impact moods ? Conduct an investigation to see if the color blue makes people feel calm, or if the color red leaves them feeling agitated.
Do creative people see optical illusions differently than more analytical people ? Have participants complete an assessment to measure their level of creative thinking. Then ask participants to look at optical illusions and note what they perceive.
Do people rate individuals with perfectly symmetrical faces as more beautiful than those with asymmetrical faces ? Create sample cards with both symmetrical and asymmetrical faces and ask participants to rate the attractiveness of each picture.
Do people who use social media exhibit signs of addiction ? Have participants complete an assessment of their social media habits, then have them complete an addiction questionnaire.
Does eating breakfast really help students do better in school ? According to some, eating breakfast can have a beneficial influence on school performance. One study found that children who ate a healthy breakfast learned better and had more energy than students who did not eat breakfast. For your experiment, you could compare the test scores of students who ate breakfast to those who did not.
Does sex influence short-term memory ? You could arrange an experiment that tests whether males or females are better at remembering specific types of information.
How likely are people to conform in groups ? Try this experiment to see what percentage of people are likely to conform . Imagine that you're in a math class and the instructor asks a basic math question. What is 8 x 4? The teacher begins asking individual students in the room for the answer. You are surprised when the first student answers 27 (which is not correct). Then the next student also answers 27—and then the next! When the teacher finally comes to you, do you trust your own math skills and say 32? Or do you go along with what the rest of the group seems to believe is the correct answer?
How likely are people to conform to the opinions of a group ? This conformity experiment investigates the impact of group pressure on individual behavior.
How much information can people store in short-term memory ? One classic experiment suggests that people can store between five to nine items, but rehearsal strategies such as chunking can significantly increase memorization and recall. A simple word memorization experiment is an excellent and fairly easy psychology science fair idea.
What is the Stroop Effect ? The Stroop Effect is a phenomenon in which it is easier to say the color of a word if it matches the semantic meaning of the word. For example, if someone asked you to say the color of the word "black" that was also printed in black ink, it would be easier to say the correct color than if it were printed in green ink.
Once you have an idea, the next step is to learn more about how to conduct a psychology experiment .
Explore Your Interests
If none of the ideas in the list above grabbed your attention, there are other ways to find inspiration.
How do you come up with a good psychology experiment? One of the most effective approaches is to look at the various problems, situations, and questions that you are facing in your own life.
You can also think about the things that interest you. Start by considering the topics you've studied in class thus far that have really piqued your interest. Then, whittle the list down to two or three major areas within psychology that seem to interest you the most.
From there, make a list of questions you have related to the topic. Any of these questions could potentially serve as an experiment idea.
Turn to Textbooks
Your psychology textbooks are another excellent source you can turn to for experiment ideas. Choose the chapters or sections that you find particularly interesting—perhaps it's a chapter on social psychology or a section on child development.
Start by browsing the experiments discussed in your book. Then think of how you could devise an experiment related to some of the questions your text asks. The reference section at the back of your textbook can also serve as a great source for additional reference material.
Talk to Other Students
It can be helpful to brainstorm with your classmates to gather outside ideas and perspectives. Get together with a group of students and make a list of interesting ideas, subjects, or questions you have.
The information from your brainstorming session can serve as a basis for your experiment topic. It's also a great way to get feedback on your own ideas and to determine if they are worth exploring in greater depth.
Study Classic Psychology Experiments
Taking a closer look at a classic psychology experiment can be an excellent way to trigger some unique and thoughtful ideas of your own. To start, you could try conducting your own version of a famous experiment or even updating a classic experiment to assess a slightly different question.
You might not be able to replicate an experiment exactly, but you can use well-known studies as a basis for inspiration.
Review the Literature
If you have a general idea about what topic you'd like to experiment, you might want to spend a little time doing a brief literature review before you start designing.
Visit your university library and find some of the best books and articles that cover the particular topic you are interested in. What research has already been done in this area? Are there any major questions that still need to be answered?
Tackling this step early will make the later process of writing the introduction to your lab report or research paper much easier.
Ask Your Instructor
If you have made a good effort to come up with an idea on your own but you're still feeling stumped, it might help to talk to your instructor. Ask for pointers on finding a good experiment topic for the specific assignment. You can also ask them to suggest some other ways you could generate ideas or inspiration.
While it can feel intimidating to ask for help, your instructor should be more than happy to provide some guidance. Plus, they might offer insights that you wouldn't have gathered on your own.
A Word From Verywell
If you need to design or conduct a psychology experiment, there are plenty of great ideas (both old and new) for you to explore. Consider an idea from the list above or turn some of your own questions about the human mind and behavior into an experiment.
Before you dive in, make sure that you are observing the guidelines provided by your instructor and always obtain the appropriate permission before conducting any research with human or animal subjects.
Frequently Asked Questions
Finding a topic for a research paper is much like finding an idea for an experiment. Start by considering your own interests, or browse though your textbooks for inspiration. You might also consider looking at online news stories or journal articles as a source of inspiration.
Three of the most classic social psychology experiments are:
The Asch Conformity Experiment : This experiment involved seeing if people would conform to group pressure when rating the length of a line.
The Milgram Obedience Experiment : This experiment involved ordering participants to deliver what they thought was a painful shock to another person.
The Stanford Prison Experiment : This experiment involved students replicating a prison environment to see how it would affect participant behavior. 
David R. Fordham and David C. Hayes. Worth repeating: Paper color may have an effect on student performance . Issues in Accounting Education. 2009;24(2):187-194. doi:10.2308/iace.2009.24.2.187
Greenberg DM, et al. Musical preferences are linked to cognitive styles . PLoS One. 2015;10(7). doi:10.1371/journal.pone.0131151
Kurt S, Osueke KK. The effects of color on the moods of college students . Sage. 2014;4(1). doi:10.1177/2158244014525423
Adolphus K, Lawton CL, Dye L. The effects of breakfast on behavior and academic performance in children and adolescents . Front Hum Neurosci. 2013;7:425. doi:10.3389/fnhum.2013.00425
Chen Z, Cowan N. J Exp Psychol Learn Mem Cogn. Chunk limits and length limits in immediate recall: A reconciliation . Journal of Experimental Psychology: Learning, Memory, and Cognition . 2005;31(6):1235-1249. doi:10.1037/0278-7393.31.6.1235
Britt, MA. Psych Experiments. Avon, MA: 2017.
Martin, DW. Doing Psychology Experiments. Belmont,CA: Thompson Wadworth; 2008.
By Kendra Cherry, MSEd Kendra Cherry, MS, is a psychosocial rehabilitation specialist, psychology educator, and author of the "Everything Psychology Book."
By clicking "Accept All Cookies", you agree to the storing of cookies on your device to enhance site navigation, analyze site usage, and assist in our marketing efforts.
Psychology Research Paper
This sample psychology research paper features: 6000 words (approx. 20 pages), an outline, and a bibliography with 32 sources. Browse other research paper examples for more inspiration. If you need a thorough research paper written according to all the academic standards, you can always turn to our experienced writers for help. This is how your paper can get an A! Feel free to contact our writing service for professional assistance. We offer high-quality assignments for reasonable rates.
History of Psychology
Every day, psychologists make history. It can be in an act as small as sending an e-mail or as large as winning a Nobel Prize. What remains of these acts and the contexts in which they occur are the data of history. When transformed by historians of psychology to produce narrative, these data represent our best attempts to make meaning of our science and profession.
Academic Writing, Editing, Proofreading, And Problem Solving Services
Get 10% off with fall23 discount code, more psychology research papers:.
Aggression Research Paper
Artificial Intelligence Research Paper
Discrimination Research Paper
Early Childhood Education Research Paper
Environmental Psychology Research Paper
Learning Disabilities Research Paper
Social Cognition Research Paper
The meaning that is derived from the data of history is most often made available to students of psychology through a course in the history of psychology. For a variety of reasons, the history of psychology has maintained a strong presence in the psychology curriculum at both the undergraduate and graduate levels for as long as there has been a psychology curriculum in America (Fuchs & Viney, 2002; Hilgard, Leary, & McGuire, 1991). As a result, most students will have some exposure to the subject matter and some sense of its importance.
Why are psychologists so interested in their own history? In trying to answer this question, consider the following quotations from two eminent British historians. One, Robin Collingwood (1946), wrote that the "proper object of historical study.. .is the human mind, or more properly the activities of the human mind" (p. 215). And the other, Edward H. Carr (1961), proposed that "the historian is not really interested in the unique, but what is general in the unique" and that "the study of history is a study of causes.. .the historian.. .continuously asks the question: Why?" (pp. 80, 113). Thus, according to these historians, to study history is to study the human mind, to be able to generalize beyond the characteristics of a single individual or single event to other individuals and other events, and to be able to answer the "why" of human behavior in terms of motivation, personality, past experience, expectations, and so forth. Historians are not satisfied, for example, with a mere description of the events of May 4, 1970, in which national guard troops killed four unarmed students on a college campus in Ohio. Description is useful, but it is not the scholarly end product that is sought. By itself, description is unlikely to answer the questions that historians want to answer. They want to understand an event, like the shootings at Kent State University, so completely that they can explain why it happened.
Collingwood (1946) has described history as "the science of human nature" (p. 206). In defining history in that way, Collingwood has usurped psychology's definition for itself. One can certainly argue about the scientific nature of history and thus his use of the term science in his definition. Whereas historians do not do experimental work, they are engaged in empirical work, and they approach their questions in much the same way that psychologists do, by generating hypotheses and then seeking evidence that will confirm or disconfirm those hypotheses. Thus the intellectual pursuits of the historian and the psychologist are not really very different. And so as psychologists or students of psychology, we are not moving very far from our own field of interest when we study the history of psychology.
Historians of psychology seek to understand the development of the discipline by examining the confluence of people, places, and events within larger social, economic, and political contexts. Over the last forty years the history of psychology has become a recognized area of research and scholarship in psychology. Improvements in the tools, methods, and training of historians of psychology have created a substantial body of research that contributes to conversations about our shared past, the meaning of our present divergence, and the promise of our future. In this research-paper you will learn about the theory and practice of research on the history of psychology.
Historiography refers to the philosophy and methods of doing history. Psychology is certainly guided by underlying philosophies and a diversity of research methods. A behaviorist, for example, has certain assumptions about the influence of previous experience, in terms of a history of punishment and reinforcement, on current behavior. And the methods of study take those assumptions into account in the design and conduct of experiments. A psychoanalytic psychologist, on the other hand, has a very different philosophy and methodology in investigating the questions of interest, for example, believing in the influence of unconscious motives and using techniques such as free association or analysis of latent dream content to understand those motives. Historical research is guided in the same way. It will help you understand history by knowing something about its philosophy and methods as well.
The historical point of view is highly compatible with our notions of our science. Psychologists tend to view individuals in developmental terms, and historians of psychology extend this point of view to encompass the developmental life of the discipline. Like any area of inquiry in psychology, historians of psychology modify their theories, principles, and practices with the accumulation of knowledge, the passage of time, and available technology. One simply needs to compare E. G. Boring's epic 1929 tome, A History of Experimental Psychology, with Duane and Sydney Ellen Schultz's 2004 text, A History of Modern Psychology, to see the difference that 75 years can make.
Approaches to history have changed dramatically over the last 75 years. Indeed much of the early research and scholarship in the history of psychology was ceremonial and celebratory. Most often it was not written by historians. It was, and in some circles remains, a reflexive view of history—great people cause great change. Such a view is naive and simplistic. Psychological theories, research practices, and applications are all bound in a context, and it is this dynamic and fluid model that is the trend in historical research today. Just as inferential statistics have advanced from simple regression analysis to structural equation modeling, so too has historical research embraced a notion of multiple determinants and estimates of their relative impact on historical construction. In 1989 historian of psychology Laurel Furumoto christened this "the new history," a signifier denoting that historic research should strive to be more contextual and less internal.
Postmodern, deconstructionist, and social constructionist perspectives all share an emphasis on context, and have influenced historical research in psychology. The postmodern approach embraces a more critical and questioning attitude toward the enterprise of science (Anderson, 1998). The rise of science studies has led to what some have dubbed the "science wars" and to contentious arguments between those who see science as an honest attempt at objective and dispassionate fact-finding and those who see science (psychological and otherwise) as a political exercise subject to disorder, bias, control, and authority mongering. It is an issue that is present in today's history of psychology (for examples and discussions see Popplestone, 2004; Zammito, 2004).
Perhaps the largest growth in scholarship on the history of psychology has been in the area of intellectual history. As mentioned earlier, the construction of narrative in these works tends to eschew the older, more ceremonial, and internal histories in favor of a point of view that is more external and contextual. Rather than merely providing a combination of dates and achievements, modern historical scholarship in psychology tends to illuminate. The value of this point of view is in its contributions to our ongoing discussions of the meanings and directions of our field. The ever-expanding universe that psychology occupies and the ongoing debates of the unity of psychology are sufficient to warrant consideration and discussion of how our science and practice have evolved and developed. Historical analysis offers insight into personal, professional, and situational variables that impact and influence the field.
There is also a growing interest in what can be termed the material culture of psychology. The objects and artifacts that occupy psychological laboratories and aid our assessment of mind and behavior are becoming objects of study in their own right (Robinson, 2001; Sturm & Ash, 2005). For example, we continue to study reaction time and memory but we no longer use Hipp chronoscopes or mechanical memory drums. Changes in technology bring changes in methodologies and a host of other variables that are of interest to the historian of psychology.
Another area of increased interest and attention is the impact that racism and discrimination have had on the field. Traditionally underrepresented groups in psychology have often been made invisible by the historical record, but recent scholarship seeks to illuminate the people, places, and practices that have been part of both the problem and the solution to some of the 20th century's most vexing questions on race, gender, and religion (for examples see Philogène, 2004; Winston, 2004).
Psychologists typically study contemporary events (behaviors and mental processes), whereas historians study events of the distant past. Both might be interested in the same behavior, but the time frame and the methods are usually distinct. Psychologists are interested in marriage, for example, and they might study marriage using surveys, ex post facto methods, or quasi-experimental designs using a sample of married couples (or perhaps divorced couples). Historians, on the other hand, would be likely to look at marriage, for example, as an institution in Victorian England, and they would be unable to use any of the methods listed previously as part of the arsenal of the psychologist. The questions on marriage that would interest psychologists and historians might be similar—how are mates selected in marriage, at what age do people marry, what roles do wives and husbands play in these marriages, what causes marriages to end? But again, the methods of research and the time frame for the events would be different.
History, then, is the branch of knowledge that attempts to analyze and explain events of the past. The explanatory product is a narrative of those events, a story. Central to telling any historical story is the accumulation of facts. We typically think of facts as some kind of demonstrable truth, some real event whose occurrence cannot be disputed. Yet facts are more elusive, as evidenced in the typical dictionary definition, which notes that a fact is information that is "presented" as objectively real. Historians present as fact, for example, that an atomic bomb was dropped on the Japanese city of Hiroshima on August 6, 1945. Because of detailed records of that event, as well as many eyewitness accounts, that fact seems indisputable; however, there are other kinds of facts.
In addition to the date of the bombing of Hiroshima, historians have also presented a number of facts relevant to the decision made by the United States government to drop that bomb. Not surprisingly, those facts are more debatable. Thus facts differ in terms of their certainty. Sometimes that is because evidence is incomplete and much inference has to be made, sometimes it is because evidence is contradictory, and sometimes it is because of bias introduced in the observation or in the interpretation of these events. Flawed though they may be, facts are the basis of history. It is the job of the historian to uncover these items of the past and to piece them together in an account that is as accurate as can be constructed.
In contemporary historiography, the researcher must always be alert to bias in the selection and interpretation of facts. Objectivity is a critical goal for the historian. Carr (1961) has argued that objectivity is indeed only a dream: "The emphasis on the role of the historian in the making of history tends, if pressed to its logical conclusion, to rule out any objective history at all: history is what the historian makes" (p. 29).
Like psychologists, historians are human too, and they bring to their task a bundle of prejudices, preconceptions, penchants, predispositions, premises, and predilections. Such baggage does not mean that they abandon their hope for objectivity, nor does it mean that their histories are hopelessly flawed. Good historians know their biases.
They use their understanding of them to search for evidence in places where they might not otherwise look or to ask questions that they would not ordinarily ask. When this searching and questioning causes them to confront facts contrary to their own views, they must deal with those facts as they would with facts that are more consistent with their biases.
Bias in history begins at the beginning: "The historian displays a bias through the mere choice of a subject…" (Gilderhus, 1992, p. 80). There are an infinite number of historical subjects to pursue. The historian selects from among those, often selecting one of paramount personal interest. The search within that subject begins with a question or questions that the historian hopes to answer, and likely the historian starts with some definite ideas about the answers to those questions.
Bias is evident too in the data of history. It can occur in primary source material—for example, census records or other government documents—even though such sources are often regarded as quite accurate. Yet such sources are inherently biased by the philosophies underlying the construction of the instruments themselves and the ways in which those instruments are used. Secondary sources too are flawed. Their errors occur in transcription, translation, selection, and interpretation.
Oral histories are subject to the biases of the interviewer and the interviewee. Some questions are asked, while others are not. Some are answered, and others are avoided. And memories of events long past are often unreliable. Manuscript collections, the substance of modern archives, are selective and incomplete. They contain the documents that someone decided were worth saving, and they are devoid of those documents that were discarded or lost for a host of reasons, perhaps known only to the discarder.
After they have selected a topic of study and gathered the facts, historians must assemble them into a narrative that can also be subject to biases. Leahey (1986) reviews some of the pitfalls that modern historians of science want to avoid. These include Whig history, presentism, internalist history, and Great Man theories. Whig history refers to historical narrative that views history as a steady movement toward progress in an orderly fashion. Presentism is the tendency to view the past in terms of current values and beliefs. Internalist history focuses solely on developments within a field and fails to acknowledge the larger social, political, and economic contexts in which events and individual actions unfold. Great Man theories credit single, unique individuals (most often white males) as makers of history without regard for the impact that the spirit of the times (often referred to as the zeitgeist) has on the achievements of individuals. Avoiding these errors of interpretation calls for a different approach, which Stocking (1965) has labeled "historicism": an understanding of the past in its own context and for its own sake. Such an approach requires historians to immerse themselves in the context of the times they are studying.
These are just some of the hurdles that the historian faces in striving for objectivity. They are not described here to suggest that the historian's task is a hopeless one; instead, they are meant to show the forces against which historians must struggle in attempts at accuracy and objectivity. Carr (1961) has characterized the striving for this ideal as follows:
When we call a historian objective, we mean, I think, two things. First of all, we mean that he has the capacity to rise above the limited vision of his own situation in society and in history… .Secondly, we mean that he has the capacity to project his vision into the future in such a way as to give him a more profound and lasting insight into the past than can be attained by those historians whose outlook is entirely bounded by their own immediate situation. (p. 163)
In summary, history is a product of selection and interpretation. Knowing that helps us understand why books are usually titled "A History…" and not "The History…." There are many histories of psychology, and it would be surprising to find any historians so arrogant as to presume that their individual narratives constituted "The History of Psychology."
History research is often like detective work: the search for one piece of evidence leads to the search for another and another. One has to follow all leads, some of which produce no useful information. When all of the leads have been exhausted, then you can analyze the facts to see if they are sufficient for telling the story. The leads or the data of history are most often found in original source material. The published record provides access to original source material through monographs and serials that are widely circulated and available in most academic libraries (including reference works such as indexes, encyclopedias, and hand-books). Hard-to-find and out-of-print material (newspapers, newsletters) are now much more easily available thanks to the proliferation of electronic resources. Too often valuable sources of information (obituaries, departmental histories and records, and oral histories) that are vital to maintaining the historical record are not always catalogued and indexed in ways that make them readily available and visible. The most important of all sources of data are archival repositories. Within such repositories one can find records of individuals (referred to as manuscript collections) and organizations (termed archival collections). Manuscript collections preserve and provide access to unique documents such as correspondence, lab notes, drafts of manuscripts, grant proposals, and case records. Archival collections of organizations contain materials such as membership records, minutes of meetings, convention programs, and the like. Archival repositories provide, in essence, the "inside story," free of editorial revision or censure and marked by the currency of time as opposed to suffering the losses and distortion of later recall. In much the same way, still images, film footage, and artifacts such as apparatus and instrumentation aid in the process of historical discovery.
There are literally thousands of collections of letters of individuals, most of them famous, but some not. And in those historically significant collections are millions of stories waiting to be told. Michael Hill (1993) has described the joys of archival research in this way:
Archival work appears bookish and commonplace to the uninitiated, but this mundane simplicity is deceptive. It bears repeating that events and materials in archives are not always what they seem on the surface. There are perpetual surprises, intrigues, and apprehensions. Suffice it to say that it is a rare treat to visit an archive, to hold in one's hand the priceless and irreplaceable documents of our unfolding human drama. Each new box of archival material presents opportunities for discovery as well as obligations to treat the subjects of your… research with candor, theoretical sophistication, and a sense of fair play. Each archival visit is a journey into an unknown realm that rewards its visitors with challenging puzzles and unexpected revelations. (pp. 6-7)
"Surprise, intrigue, apprehension, puzzles, and discovery"—those are characteristics of detective work, and historical research is very much about detective work.
The papers of important psychologists are spread among archives and libraries all over the world. In the United States you will find the papers of William James and B. F. Skinner in the collections at Harvard University. The papers of Hugo Munsterberg, a pioneer in the application of psychology to business, can be found at the Boston Public Library. The papers of Mary Whiton Calkins and Christine Ladd-Franklin, important early contributors to experimental psychology, can be found at Wellesley College and at Vassar College and Columbia University, respectively. The Library of Congress includes the papers of James McKeen Cattell and Kenneth B. Clark. Cattell was one of the founders of American psychology and a leader among American scientists in general, and Clark, an African American psychologist, earned fame when his research on self-esteem in black children was cited prominently in the U.S. Supreme Court decision that made school segregation illegal (Brown v. Board of Education, 1954).
The single largest collection of archival materials on psychology anywhere in the world can be found at the Archives of the History of American Psychology (AHAP) at the University of Akron in Akron, Ohio. Founded by psychologists John A. Popplestone and Marion White McPherson in 1965, its purpose is to collect and preserve the historical record of psychology in America (Baker, 2004). Central to this mission is the preservation of personal papers, artifacts, and media that tell the story of psychology in America. In archival terms, "papers" refers to one-of-a-kind (unique) items. Papers can include such things as correspondence (both personal and professional), lecture notes, diaries, and lab journals. Recently named a Smithsonian Affiliate, the AHAP houses more than 1,000 objects and artifacts that offer unique insights into the science and practice of psychology. Instruments from the brass-and-glass era of the late 19th century share space alongside such significant 20th century objects as the simulated shock generator used by Stanley Milgram in his famous studies of obedience and conformity, the flags of the Eagles and Rattlers of the Robbers Cave experiment by Muzafir and Carolyn Sherif, and the props that supported Phillip Zimbardo's well-known Stanford University prison studies.
Currently, the AHAP houses the personal papers of over 700 psychologists. There are papers of those representing experimental psychology (Leo and Dorothea Hurvich, Kenneth Spence, Ward Halstead, Mary Ainsworth, Frank Beach, Knight Dunlap, Dorothy Rethlingshafer, and Hans Lukas-Tuber), professional psychology (David Shakow, Edgar Doll, Leta Hollingworth, Herbert Freudenberger, Sidney Pressey, Joseph Zubin, Erika Fromm, Jack Bardon, Robert Waldrop, Marie Crissey, and Morris Viteles), and just about everything in between. Also included are the records of more than 50 psychological organizations, including the American Group Psychotherapy Association, the Association for Women in Psychology, Psi Chi, Psi Beta, the Association for Humanistic Psychology, the International Council of Psychologists, and the Psychonomic Society. State and regional association records that can be found at the AHAP include those of the Midwestern Psychological Association, the Ohio Psychological Association, and the Western Psychological Association. The test collection includes more than 8,000 tests and records. There are more than 15,000 photographs and 6,000 reels of film, including home movies of Freud, footage of Pavlov's research institute, and research film from Arnold Gesell and the Yale Child Study Center. All of these materials serve as trace elements of people, places, and events to which we no longer have access. These archival elements are less fallible than human memory, and if properly preserved, are available to all for review and interpretation. Because an in-person visit to the Archives of the History of American Psychology is not always possible, the AHAP is seeking to make more of its collection available online ( https://www.uakron.edu/ahap ). Indeed, with the advent of the information age, material that was once available only by visitation to an archival repository can now be scanned, digitized, and otherwise rendered into an electronic format. From the diaries and correspondence of women during the civil war to archival collections of animation movies, the digital movement is revolutionizing access to original source material. More information on electronic resources in the history of psychology can be found in the annotated bibliography at the end of this research-paper.
All archives have a set of finding aids to help the researcher locate relevant materials. Some finding aids are more comprehensive than others. Finding aids are organized around a defined set of characteristics that typically include the following:
Collection dates (date range of the material)
Size of collection (expressed in linear feet)
Provenance (place of origin of a collection, previous ownership)
Access (if any part of the collection is restricted)
Finding aid preparer name and date of preparation
Biographical/historical note (a short, succinct note about the collection's creator)
Scope and content note (general description and highlights of the collection)
Series descriptions (headings used to organize records of a similar nature)
Inventory (description and location of contents of a collection)
Even if an on-site review of the contents of a collection is not possible, reviewing finding aids can still be useful because of the wealth of information they provide.
Applications
In the mid-1960s, a critical mass of sorts was achieved for those interested in teaching, research, and scholarship in the history of psychology. Within the span of a few years, two major organizations appeared: Cheiron: The International Society for the History of the Social and Behavioral Sciences, and Division 26 (Society for the History of Psychology) of the American Psychological Association (APA). Both sponsor annual meetings, and both are affiliated with scholarly journals (Cheiron is represented by the Journal of the History of the Behavioral Sciences and the Society for the History of Psychology by History of Psychology) that provide an outlet for original research. Two doctoral training programs in the history of psychology exist in North America. One is at York University in Toronto, Ontario, Canada, and the other is at the University of New Hampshire.
For most students in psychology, the closest encounter with historical research comes in the form of a project or paper as part of a requirement for a class on the history of psychology. Using the types of resources that we have described in this research-paper, it should be possible to construct a narrative on any number of topical issues in psychology.
For example, the ascendancy of professional psychology with its concomitant focus on mental health is a topic of interest to historians of psychology and of considerable importance to many students who wish to pursue graduate training in professional psychology. Using archival materials, original published material, secondary sources, and government documents, a brief example of a historical narrative is provided.
World War II and the Rise of Professional Psychology
America's entrance into World War II greatly expanded the services that American psychologists offered, especially in the area of mental health. Rates of psychiatric illness among recruits were surprisingly high, the majority of discharges from service were for psychiatric reasons, and psychiatric casualties occupied over half of all beds in Veterans Administration hospitals. Not only was this cause for concern among the military, it also alerted federal authorities to the issue among the general population. At the time, the available supply of trained personnel met a fraction of the need. In a response that was fast and sweeping, the federal government passed the National Mental Health Act of 1946, legislation that has been a major determinant in the growth of the mental health profession in America (Pickren & Schneider, 2004). The purpose of the act was clear:
The improvement of the mental health of the people of the United States through the conducting of researches, investigations, experiments, and demonstrations relating to the cause, diagnosis, and treatment of psychiatric disorders; assisting and fostering such research activities by public and private agencies, and promoting the coordination of all such researches and activities and the useful application of their results; training personnel in matters relating to mental health; and developing, and assisting States in the use of the most effective methods of prevention, diagnosis, and treatment of psychiatric disorders. (Public Law 487, 1946, p. 421)
The act provided for a massive program of federal assistance to address research, training, and service in the identification, treatment, and prevention of mental illness.
It created the National Institute of Mental Health (NIMH) and provided broad support to psychiatry, psychiatric social work, psychiatric nursing, and psychology for the training of mental health professionals (Rubens tein, 1975). Through the joint efforts of the United States Public Health Service and the Veterans Administration, funds were made available to psychology departments willing to train professional psychologists. Never before had such large sums of money been available to academic psychology. The grants and stipends available from the federal government allowed universities to hire clinical faculty to teach graduate students, whose education and training was often supported by generous stipends. It was these funds that subsidized the Boulder Conference on Graduate Education in Clinical Psychology in 1949 (Baker & Benjamin, 2000).
The chief architect of the Boulder model was David Shakow (1901-1981). At the time, there was no other person in American psychology who had more responsibility and influence in defining standards of training for clinical psychologists. In 1947, Shakow crafted a report on the training of doctoral students in clinical psychology that became the working document for the Boulder Conference of 1949 (APA, 1947; Benjamin & Baker, 2004; Felix, 1947).
By the 1950s, professional psychologists achieved identities that served their members, served their various publics, attracted students and faculty, and ensured survival by maintaining the mechanisms necessary for professional accreditation and later for certification and licensure. In the free-market economy, many trained for public service have found greener pastures in private practice.
The training model inaugurated by the NIMH in 1949 has continued unabated for five decades, planned and supported largely through the auspices of the American Psychological Association. The exigencies that called for the creation of a competent mental health work force have changed, yet the professional psychologist engineered at mid-century has endured, as has the uneasy alliance between science and practice.
This brief historical analysis shows how archival elements can be gathered from a host of sources and used to illuminate the contextual factors that contributed to a significant development in modern American psychology. This story could not be told without access to a number of original sources. For example, the inner workings of the two-week Boulder conference are told in the surviving papers of conference participants, including the personal papers of David Shakow that are located at Akron in the Archives of the History of American Psychology. Papers relevant to the Mental Health Act of 1946 can be found in the National Archives in Washington, DC. Information about the role of the Veterans Administration in contributing to the development of the profession of clinical psychology can be found in the oral history collection available at the archives of the APA. Such analysis also offers an opportunity for reflection and evaluation, and tells us some of the story of the bifurcation of science and practice that has resulted in American psychology. We believe that historical analysis provides a perspective that can contribute to our understanding of current debates and aid in the consideration of alternatives.
Indeed, almost any contemporary topic that a student of psychology is interested in has a history that can be traced. Topics in cognition, emotions, forensics, group therapy, parenting, sexuality, memory, and animal learning, to name but a very few, can be researched. Archival resources are often more readily available than most might think. Local and regional archives and university library special collections all are sources of original material. For example, students can do interesting research on the history of their own psychology departments (Benjamin, 1990). University archives can offer minutes of faculty meetings, personnel records (those that are public), college yearbooks (which often show faculty members, student groups, etc.), course catalogues, building plans, and many more items. Interviews can be conducted with retired faculty and department staff, and local newspapers can be researched for related stories. The work can be informative, instructive, and very enjoyable.
In the end we are left with an important question: So what? What is the importance of the history of psychology? What do we gain? The history of psychology is not likely to serve as an empirically valid treatment for anxiety, nor is it likely to offer a model of how memory works. But that is not the point. It is easily argued that the history of psychology offers some instrumental benefits. The examination of psychology's past provides not only a more meaningful understanding of that past, but a more informed and enriched appreciation of our present, and the best crystal ball available in making predictions about our field's future. It aids critical thinking by providing a compendium of the trials, tribulations, and advances that accrue from the enormous questions we ask of our science and profession, and it offers the opportunity to reduce the interpersonal drift we seem to experience. In recent years, psychologists have become estranged from one another in ways that were unknown not all that long ago. Yet we share a connection, however tenuous, and it is found in our shared history.
At the risk of being labeled Whiggish, we would add that the history of psychology, professional and otherwise, has contributed to a corpus of knowledge that is real, tangible, and capable of improving the quality of life of all living things, including our planet. There are few secrets; we know how to encourage recycling, we understand effective ways of treating drug addiction, we have methods for alleviating some of the suffering of mental illness, we can provide tools to improve reading skills, we can design good foster homes—the list could get quite long.
Our knowledge is a powerful tool that has developed over time and is a narrative worth knowing. Like any good story, it has its heroes and its villains, it is set in a time and place, and it offers us a message we can all hear and use.
Bibliography:
American Psychological Association, Committee on Training in Clinical Psychology. (1947). Recommended graduate training program in clinical psychology. American Psychologist, 2, 539-558.
Anderson, P. (1998). The origins of postmodernity. London: Verso. Archives of the History of American Psychology. (n.d.). Retrieved from https://www.uakron.edu/ahap
Baker, D. B. (2004). Thirty-five years of archival achievement. In D. Baker (Ed.), Thick description and fine texture: Studies in the history of psychology (pp. vii-x). Akron, OH: The University of Akron Press.
Baker, D. B., & Benjamin, L. T., Jr. (2000). The affirmation of the scientist-practitioner: A look back at Boulder. American Psychologist, 55, 241-247.
Benjamin, L. T., Jr. (1990). Involving students and faculty in preparing a departmental history. Teaching of Psychology, 17, 97-100.
Benjamin, L. T., Jr. (2006). A history of psychology in letters (2nd ed.). Malden, MA: Blackwell.
Benjamin, L. T., Jr., & Baker, D. B. (2004). From séance to science: A history of the profession of psychology in America. Belmont, CA: Thomson/Wadsworth.
Boring, E. G. (1929). A history of experimental psychology. New York: Century Co.
Carr, E. H. (1961). What is history? New York: Random House.
Collingwood, R. G. (1946). The idea of history. London: Oxford University Press.
Fancher, R. E. (2004). A tale of two institutions: York University's history of psychology program and the Archives of the History of American Psychology. In D. Baker (Ed.), Thick description and fine texture: Studies in the history of psychology (pp. 162-173). Akron, OH: The University of Akron Press.
Felix, R. H. (1947, December 12). Memo to National Advisory Health Council. (Shakow Papers, M1375). Akron, OH: The University of Akron, Archives of the History of American Psychology.
Freedheim, D. K. (Ed.). (2003). History of psychology. In I. B. Weiner (Series Ed.), Handbook of psychology (Vol. 1, pp. 492-495). New York: Wiley.
Fuchs, A. H., & Viney, W. (2002). The course in the history of psychology: Present status and future concerns. History of Psychology, 5, 3-15.
Furumoto, L. (1989). The new history of psychology. In I. S. Cohen (Ed.), G. Stanley Hall lecture series (Vol. 9, pp. 534). Washington, DC: American Psychological Association.
Gilderhus, M. T. (1992). History and historians: A historiographical introduction (2nd ed.). Englewood Cliffs, NJ: Prentice Hall.
Green, C. D. (n.d.). Classics in the history of psychology. Retrieved from http://psychclassics.yorku.ca/
Green, C. D. (n.d.). This week in the history of psychology. Retrieved from https://www.yorku.ca/christo/podcasts/
Guthrie, R. V. (2003) Even the rat was white: A historical view of psychology (2nd ed.). Boston: Allyn & Bacon.
Hilgard, E. R., Leary, D. E., & McGuire, G. R. (1991). The history of psychology: A survey and critical assessment. Annual Review of Psychology, 42, 79-107.
Hill, M. R. (1993). Archival strategies and techniques. Newbury Park, CA: Sage.
Leahey, T. H. (1986). History without the past. Contemporary Psychology, 31, 648-650.
Philogene, G. (Ed.). (2004). Racial identity in context: The legacy of Kenneth B. Clark. Washington, DC: American Psychological Association.
Pickren, W. E., & Dewsbury, D. A. (Eds.). (2002). Evolving perspectives on the history of psychology. Washington, DC: American Psychological Association.
Pickren, W. E., & Schneider, S. F. (2004). Psychology and the National Institute of Mental Health: A historical analysis of science, practice, and policy. Washington, DC: American Psychological Association.
Popplestone, J. A. (2004). Reinventing the past through interpretation: Reflections on the history of psychology—35 years in the trenches. In T. C. Dalton & R. B. Evans (Eds.), The life cycle of psychological ideas: Understanding prominence and the dynamics of intellectual change (pp. 59-81). New York: Kluwer.
Robinson, D. K. (2001). Reaction-time experiments in Wundt's institute and beyond. In R. Rieber & D. K. Robinson (Eds.), Wilhelm Wundt in history: The making of a scientific psychology (pp. 161-204). New York: Kluwer.
Rubenstein, E. A. (1975). Unpublished interview with Robert Felix. Available from the archives of the American Psychological Association.
Schultz, D. P., & Schultz, S. E. (2004). A history of modern psychology (8th ed.). Belmont, CA: Wadsworth/Thompson.
Stocking, G. W., Jr. (1965). On the limits of 'presentism' and 'historicism' in the historiography of the behavioral sciences. Journal of the History of the Behavioral Sciences, 1, 211-218.
Sturm, T., & Ash, M. (2005). Roles of instruments in psychological research. History of Psychology, 8, 3-34.
Winston, A. S. (Ed.). (2004). Defining difference: Race and racism in the history of psychology. Washington, DC: American Psychological Association.
Zammito, J. H. (2004). A nice derangement of epistemes: Post-positivism in the study of science from Quine to Latour. Chicago: University of Chicago.
ORDER HIGH QUALITY CUSTOM PAPER
Research Paper Guide
Psychology Research Topics
Last updated on: May 26, 2023
Psychology Research Topics - 170+ Ideas for Your Paper
By: Nathan D.
17 min read
Reviewed By: Jacklyn H.
Published on: Feb 10, 2023
Choosing psychology research topics is not as easy as one might think. If you have to write a good research paper, choosing a good topic is the foremost step. You may have several ideas in your mind while thinking of a topic for the research paper.
Good research paper writing needs a good topic. If you have chosen a broad topic, you will have to do a lot of research and background study. It is better to choose a narrow topic to focus on a particular subject while researching and writing.
Psychology is a vast subject that discusses different multidisciplinary issues and brings together a wide range of topics.
You can conduct analysis and research before deciding your topic. This is the reason that it is better to go for a narrow topic. It is also easier for the researcher to research the topic in psychology and conduct analysis with proper details.
On this Page
How to Choose a Topic?
You can choose a topic from any social branch of psychology. You can also select a topic that is related to some sort of mental illness or mental disorder.
The topic may be complex and require a lot of research and analytical study. But the writer can cover all the aspects of the specific topic.
Choosing a good topic is the essential step when you start writing a research proposal. An interesting and new topic is what catches your teacher's attention. And it gets your idea accepted, apart from, of course, a well-written proposal itself.
Studying some good psychology topics for your papers is the first step when conducting research. Once you have selected the topic, the next step is writing the research paper.
Discover Captivating Topics in a Click!
Psychology Research Topics For High School Students
High school students often explore psychology through research as a great way to learn more. With so many interesting topic, it can be hard to decide which one to study.
Here are some ideas for psychological research topics that may help narrow down your search.
How does color affect human behavior?
Examine the mental health of children with disabilities
Analyzing the effects of racism on an individual's mental health
The role of technology in student learning
Investigating the correlation between depression and social media usage
Is there a connection between video games and violence?
Understanding the impact of childhood trauma on adult behavior
Exploring gender identity in adolescence
How does sleep deprivation affect mental health?
Examine the psychological effects of media consumption on teenagers
Psychology Research Topics for College Students
If you are a psychology student struggling to develop a topic for your research, the following ideas will be helpful. The professional writers of 5StarEssays.com have gathered some exceptional topics to help college students draft compelling papers.
The social identity theory of Tajfel and Turner.
Significance of strong self-perception?
REM phase and continuous sleep disruption.
How does the brain function when a person is in love?
Differences in the functioning of the brain of a man and woman.
How do different forms of amnesia damage brain activity?
Can PTSD lead to Alzheimer's disease?
Impact of yoga on human psychology.
An autistic brain under MRI.
Causes and effects of sleep paralysis
How to treat multiple personality disorders?
Symptoms and treatment of ADHD
Social factors that trigger panic attacks.
Symptoms, causes, and treatment of dementia
Similarities and differences among midlife crises of a man and a woman.
Research Topics In Psychology For University Students
Psychology allows us to explore the depths of human behavior and gain insight into why people think, feel, and act the way they do. For university students interested in exploring this area further, there are many interesting research topics to choose from.
Here are some options to consider:
The Role of Genetics in Mental Health
How Technology Impacts Mental Health Outcomes
The Psychological Impact of Racism
Cyberbullying Prevention Strategies
Sleep and Memory
The Influence of Social Media on Adolescents' Self-Esteem
The Effects of Music on Emotion
Mental Health Stigma in the Workplace
The Role of Gender in Mental Health
Cognitive Behavioral Therapy as a Treatment for Stress
Criminal Psychology Research Paper Topics
The Impact of Childhood Trauma on Criminal Behavior
Examining the Impact of Poverty and Socioeconomic Disadvantage on Crime Rates
Exploring the Role of Technology in Modern Day Crime
Investigating Media Portrayals of Criminals and their Effectiveness
Analyzing Trends and Patterns in Juvenile Delinquency
Examining the Effectiveness of Drug Abuse Treatment Programs on Criminal Behavior
Understanding the Relationship between Mental Illness and Crime
Exploring Effective Strategies for Rehabilitating Criminals in Prisons
Investigating the Impact of Religion on Criminal Mindsets
Examining Gender Differences in Criminal Behavior
Biological Psychology Research Paper Topics
The Role of Neurotransmitters in Emotional Regulation
Brain Development and the Impact of Early Childhood Experiences
Exploring Neural Network Connectivity and Its Role in Behavior
How Do Cortical Mechanisms Contribute to Cognitive Processes?
The Effects of Stress on Memory Formation
The Impact of Social Interactions on the Development of Mental Illness
Examine the Effects of Sleep Deprivation on Cognitive Functioning
Investigating Neuroplasticity in Response to Environmental Stimuli
Exploring Hormone-Induced Changes in Brain Activity
The Role of Neurotransmitters in Addiction
Exploring Sex Differences in Brain Circuitry and its Impact on Behavior.
Social Psychology Research Topics
Racism and its effects
What is Homophobia?
Social issues involving or related to culture
What is social depression?
What is social cognition?
How does social anxiety affect people?
Gender roles in our society
Gender discrimination and its causes
How does peer pressure affect teenagers?
Effect of marital disputes on children
How do violent video games affect children and their brain development?
Effect of violent cartoons on children's behavior and mental state
How does divorce affect the emotional development of a child?
Social anxiety and social depression on an introverted child
How does bullying affect the social interaction of teenagers in high school or college?
Cognitive Psychology Research Topics
What are the effects of attention deficit or hyperactivity disorder on the development of a child?
Discuss the effects of Autism.
How is color psychology effective in cognitive development studies?
What is the attention span, and how to measure it?
Memory loss and different ways to recover it
How do memories affect the behavior of individuals?
Which factors can help improve problem-solving abilities in children?
What is a speech disorder, and how does it affect cognitive development?
What is critical thinking, and how to measure its ability in cognitive psychology?
How can subconsciousness affect decision-making ability?
Increasing violence among teenagers and children
What causes bullying behavior among children?
Factors that can contribute to delay in the mental development of a child.
The effect of romantic movies on a child
Is single parenting suitable for a child's mental development?
Paper Due? Why Suffer? That's our Job!
Controversial Psychology Research Paper Topics
The influence of video games on aggression in teenagers
Gender roles in society: An analysis of stereotypes
The impact of race and ethnicity on mental health
The effects of television violence on children's behavior
Attitudes towards death penalty: Should it be abolished?
Causes and effects of anxiety disorders
The effectiveness of psychotherapy in treating depression
The role of media in promoting body image dissatisfaction among youth
Is intelligence determined mainly by genetics or environment?
Impact of poverty on psychological development
Workplace bullying and its consequences for employees' mental health
Cultural Psychology Research Paper Topics
Analyzing the Role of Social Communication Platforms in Shaping Culture
Examining the Impact of Cultural Diversity on Mental Health
Exploring Linguistic Influences on Cognitive Development
Investigating How Media Portrayal Affects Cultural Expectations and Ideologies
Assessing the Influence of Different Cultural Values on Identity Development
Studying the Relationship between Cultural Practices and Gender Roles
Examining Intergenerational Transmission of Culture through Family Dynamics
Analyzing the Effects of Political and Economic Structures on Cultural Beliefs and Behaviors
Understanding How Social Norms Impact Moral Decision Making
Investigating the Impact of Religion on Cultural Attitudes and Practices
Developmental Psychology Research Topics
Bullying and its effect on mental development.
The role of media and cartoons in increasing violence.
How violent video games and cartoons can make children violent?
Underlying causes that can create a serial killer
Causes of increase in the psychopathic behavior of teenagers and youth
Stereotypes and gender roles in our society
Abusive parents and child development
Effects of child abuse on the mental development of a child
Factors that can accelerate the aging process
Is psychology related to the aging process?
Long term effects of mental health issues
How can drugs affect our youth's mental health in the long run?
The effects of medication on your mental health
Effects of postpartum depression on mental health
How does sleeping disorder lead to other mental illnesses?
Found a topic to write about but don't know how to start? Here's an informative video on how to write your research paper.
Abnormal Psychology Research Topics
What are the causes of the increasing anorexia rate in children?
Causes of anorexia in adults
Causes of anxiety disorder and how to overcome it
Why is there an increase in eating disorders among the youth?
What are the factors that contribute to an eating disorder?
Is lying related to the psychology of a person?
Causes of the rise in teenage suicides
Is asexuality related to the psychology of a person?
Psychology and suicidal thoughts
How to control anxiety and depressing thoughts regarding death?
What factors can cause multiple personality disorders?
Violent video games are a cause of mood disorders among children.
Reasons for phobias and how to deal with them
Causes of PTSD in offices or workplace
Is stalking considered a psychological disorder?
Clinical Psychology Research Topics
Psychology can be used to get control of chronic pain.
Recent studies suggest that anxiety and panic attacks can be treated using cognitive therapy.
Is behavioral therapy effective in treating criminals?
Antidepressants can be addictive, and their usage should be avoided.
Factors that contribute to post-traumatic stress disorder
What are the therapy practices effective in dealing with depression?
Effect of an abusive relationship on the psychology of the victim
Are antidepressants effective as a remedy for therapy?
Insomnia – How to treat it in a clinical scenario?
Which therapy practices are effective in treating addictions?
Panic attacks and anxiety disorder - How to treat them through therapies?
Psychological disorders and their clinical treatments
Causes of Social anxiety and how to treat them?
Phobias and Paranoias - Treatment through medication and therapy.
Schizophrenia and the recommended therapies.
Child Psychology Research Topics
Describe the legal, ethical, and psychological aspects of adoption.
Negligence of parents is the main cause of childhood obesity. Agreed?
What are the reasons behind the rising depression in children?
Explain the introvert personality. What are the consequences of being an introvert, especially in children?
What are the psychological effects of child abuse? Explain the preventive and remedial measures of childhood abuse.
What are the consequences of a self-centered mother on a child's mental wellbeing?
Explain the phases of a child's psychological development and growth.
Does the birth order have any effect on a child's personality and accomplishments? If yes, then explain how and why?
How do violent music and video games impact a child's behavior and mind?
What are the different kinds of torture, and what are their effects on a child's mind and adult life?
Causes of increasing depression among the youth
What are the physical symptoms of a mental disorder in children?
Causes of antisocial behavior among teenagers
Causes and effects of Attention Deficit Hyperactivity Disorder in children
Impact of spanking on child's psychology.
Sports Psychology Research Topics
What are the future trends in sports psychology? Explain the arguments in light of the high chances of head injuries in football, hockey, and rugby.
What are the recent changes in team sport and locker room dynamics in sports? Explain your claims with solid evidence and present some future implications also.
What are the reasons for low health in low-income neighborhoods? How can we use sports and physical activities to promote good health?
What are the effects and role of the Olympics in promoting sports in the nations that are not active in sports due to underfunding? How can they change their state and invest in games?
What role do the psychological tests play in determining whether a new athlete coming from the collegiate level will be prone to steroids or violence?
What are the psychological implications of having a well-known coach on the team? Does it matter if the coach is famous?
What are the problems faced by young and new coaches? Do they feel pressured and are more prone to injuries? State the reasons with examples.
Explain the term team chemistry. What is the role of team chemistry in building a sound team and supporting the teammates?
What are the tactics that athletes can use to control and manage their emotions effectively? Discuss the role of negative emotions in violent sports like boxing.
How has sport psychology evolved in the last twenty years?
Significance of sports psychology to promote mental health.
Effects of steroids on the mental activity of athletes. How does it negatively affect you? What can be done to avoid it?
Relationship issues and the sports performance of an athlete. How are they related?
Are panic attacks common in a sportsman's life? How to deal with them?
How does a sleeping disorder influence the stamina of the sportsman?
Tough Essay Due? Hire Tough Writers!
Experimental Psychology Research Topics
Can colors play a role in enhancing a person's mood? Explain how the color blue can make a person feel relaxed and calm.
Explain the notorious human experiments in history. What are their ethical shortcomings?
What is the impact of breakfast on a person's overall day-to-day activities?
What is the relationship between the use of social media and the rising cases of violence in adolescents?
It is said that geniuses are made, not born. How true is this statement?
Explain the term Mood Freezing and its implications.
What is hindsight bias, and how can it be prevented?
What is a double foot-in-door, and how is it used to manipulate someone?
What affects the heuristic? Explain it with examples.
Human cloning can be the answer for childless couples. How true is the statement?
Causes and effects of dehumanization in Stanford prison.
Analysis of Milgram's shock experiment on the unfamiliar environment.
How can aggression be controlled?
Obedience and compliance as a function of social status.
How does group belonging influence an individual's behavior?
Forensic Psychology Research Topics
The increasing susceptibility that has led to more home-grown terrorists emerging
The effectiveness of rehabilitation in prisons and the criminal justice system
Juvenile murders and what factors affect areas with higher rates of murders carried out by children.
How does a role in law enforcement impact an individual's private life?
Is enough being done to minimize the risks of those in special education ending up in the penal system?
What is the cause of mass killings in the U.S.?
Is society neglecting domestic violence that is aimed towards men?
Explain the role of the internet, movies, and video games in augmenting copycat crimes.
What is internet police? Explain some useful strategies for effective internet policing.
What is the role of upbringing in preventing the making of a serial killer? Can a better upbringing prevent it?
Rules of conduct to follow by the forensic psychologist in the court.
Risk factors for unreliable evidence.
Reliability and legitimacy of an eyewitness's memory.
The credibility of the statement of a mentally challenged eyewitness.
Rules to follow by psychologists when verbally interacting with criminals in court.
Interesting Psychology Research Topics
The effects of media exposure on mental health
The role of social media in the formation of relationships
How childhood experiences shape personality development
The impact of personality traits on academic performance
Relationship between drug use and criminal behavior
Understanding the motivations behind substance abuse
The effectiveness of cognitive behavioral therapy
Exploring the effects of different parenting styles
Investigating the role of memory in decision making
Examining gender roles and their impact on behavior
Analyzing the relationships between emotion and cognition
Another easy way to choose psychology research paper topics for your research paper is to write about a famous historical person.
The topic, as narrow as it is, allows the researcher to focus on specific areas. You can also choose to research and write about a psychology career. A case study on an individual by providing a detailed analysis using your research techniques will be great.
Some additional research paper topics will help you carry out meaningful and interesting research.
Tips to Write a Research Paper
However, there are no universal processes for writing a good research paper, but you can follow the following steps:
1. Develop an outline
Before you start writing your research paper, it's important to develop an outline that will guide your writing process. An outline should include the main points and arguments you want to make throughout the paper. It will help keep your ideas organized and help you stay on track.
2. Research thoroughly
Research is the most important part of writing a research paper.
Make sure you do your due diligence in researching thoroughly and that you're gathering reliable sources from trusted experts or academics.
3. Develop a thesis statement
Once you have researched, it's time to develop a thesis statement that'll act as the main argument throughout your paper. This should be clear and concise while still conveying all the most important points you want to make.
4. Write a first draft
Once you've developed an outline and a thesis statement, it's time to start writing your first draft. This is where you can really get creative and start fleshing out your ideas and arguments in full sentences.
Remember not to get too bogged down in the details. Just focus on getting your ideas on paper.
5. Use citations
Once you've finished your research, it's important to correctly cite all your sources.
This will ensure that you're giving credit where it's due. It will also help your readers verify the accuracy of your research.
6. Revise and proofread
Once you've finished your first draft, it's time to go back over it and make any necessary revisions or edits. Make sure that all of your arguments are still clear and supported by evidence and that your paper flows in a logical and coherent manner.
Additionally, make sure you check for any typos, spelling errors, and grammatical mistakes.
After you've revised and proofread your research paper, it's time to submit it!
Make sure that you follow all the required submission guidelines of the publication or professor you're submitting to.
Let's sum it up!
Writing a research paper can seem like an arduous task, but you can write a winning paper with enough determination and focus. Remember to always back up your points with evidence and create a logical flow in order for your message to be effectively communicated.
With hard work and dedication, you can create an impactful research paper that will engage your readers. So make sure to take the time to hone your skills and craft a compelling piece of writing!
If you need help, here is a complete guide to writing a research paper that includes everything you need to write a perfect paper.
Not every student has the writing skills or time to dedicate to a research paper. In this case, seeking help from professional writers is the best available option.
5StarEssays.com has a team of professional writers who can write high-quality academic papers, including term papers to custom essays. Ask our writers to ' write my essay ' and avail of all the professional services.
Our professional essay writers have exceptional writing skills, and they can help you with writing assignments within your deadline.
Place your order today and save tons of time and effort in exchange for a reasonable cost.
Masters Essay, Economics Essay
Nathan completed his Ph.D. in journalism and has been writing articles for well-respected publications for many years now. His work is carefully researched and insightful, showing a true passion for the written word. Nathan's clients appreciate his expertise, deep understanding of the process, and ability to communicate difficult concepts clearly.
Was This Blog Helpful?
Keep reading.
How to Write a Research Paper - Writing Guide & Examples
20+ Thesis Statement Examples for Research Papers
Learn How to Write an Abstract - Steps & Examples
How to Write a Literature Review: Steps and Outline
How to Start a Research Paper - 9 Simple Steps
How to Write a Hypothesis - A Step-by-Step Guide
Writing a Research Proposal - Outline, Format, and Examples
Good Research Paper Topics & Ideas for Students
Good History Research Paper Topics For Your Help
How to Cite a Research Paper with the Help of Examples
How to Write a Research Methodology in 10 Simple Steps
Research Paper Outline - Basic Format & Sample
Research Paper Example: Samples to Write a Research Paper
Great Sociology Research Topics & Ideas (2022-2023)
People Also Read
creative essay writers
rhetorical analysis essay
narrative essay outline
process analysis essay
book review
Burdened With Assignments?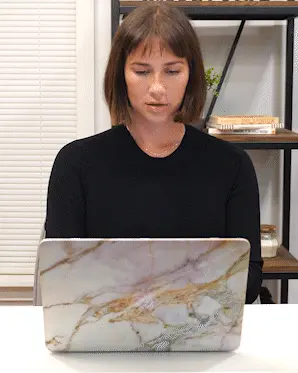 Advertisement
© 2023 - All rights reserved
2000+ SATISFIED STUDENTS
95% Satisfaction RATE
30 Days Money-back GUARANTEE
95% Success RATE

Privacy Policy | Terms & Conditions | Contact Us
© 2023 5StarEssays.com. All rights reserved.
LOGIN TO YOUR ACCOUNT
SIGN UP TO YOUR ACCOUNT
Your phone no.
Password Password must be minimum 8 characters.
Confirm Password
I have read Privacy Policy and agree to the Terms and Conditions .
FORGOT PASSWORD