How to Search for Part Time and Non-Traditional Jobs
The part time and non-traditional workforce is currently growing. Non-traditional and part time jobs allow you to have an income while still building flexibility into your schedule. Read on for tips to help you prepare for and conduct a successful search for your next part time or non-traditional job.
Before starting your search, take an inventory of your interests, skills, prior experience and schedule. How much income are you hoping to make? Will you be you be exploring new lines of work or re-entering a familiar field?
Also, take this time to brush up your resume. Ensure that it clearly reflects your employment history, education and top skills. Keep it to one page if possible, two max. If you need help building your resume, search online for advice and templates, and consider consulting a career counselor.
FlexJobs specializes in flexible, positions, and has jobs for a wide range of experience levels from entry to executive. Their site takes you through a brief questionnaire as soon as you enter to begin to drill down to your key interests. They offer searches by job category, location, work schedule, keywords and more.
CoolWorks: Jobs for the Adventure Seeker
CoolWorks is a flexible hiring firm that specializes in hiring for seasonal positions in the hospitality and entertainment business lines. Stating on their website that everyone should "love their job" CoolWorks matches employees looking for "meaningful and exciting work" with employers seeking "enthusiasm, energy and knowledge." They provide workers for the National Park Service, golf courses, resorts of every description from skiing too, and also staff a number of transportation positions. They even offer positions overseas. There are job opportunities for everyone from students looking for summer work to retirees looking for stimulating employment and travel opportunities.
SnagAJob and Monster
These two firms lead the online recruitment segment with positions for full time and part time alike. Their size and experience ensure robust search engines, resume prep assistance, and a complete library of professional development articles and tips. Search by keywords, category, part time or full time, desired salary, location and more. SnagAJob even brings up your locally available positions when you open their site. The size and diverse platforms of these two category leaders provide you with critical assistance in planning your next move as well as making it.
Other Resources
Google offers job search assistance as well. Just type in " positions available in (City, State, Zip)" and you will see lists of positions available. Or try Linkedin, a professional social media platform designed to facilitate exchanges with working individuals. Even craigslist and Facebook can provide job search results.
Do you have an interest in obtaining work at a specific company? Go directly to that firm's homepage and search for available employment or employment inquiry info.
Privacy Policy
Terms of Service
© 2023 Ask Media Group, LLC
@Eva0711 Temp jobs are available at short notice and involve a variety of different hours and working patterns, while most part-time jobs offer more regularity and consistency in terms of scheduling. Hoped that helped

What are the differences between a temp job and a part-time job?
People often confuse temporary work with part-time work, but there are distinct differences between these employment arrangements. We asked business leaders to discuss key differences between these two types of work. Here's what they had to say.
Stephanie Dennis
Career Coach and Talent Acquisition Consultant
Stephanie Dennis is on a mission to empower people to take control of their careers by offering holistic career advice.
A temp job is just that—temporary—and generally for a pre-determined time at the time of hire. Usually 3, 6, 9 or 12 months, but it can really vary depending on the organization's needs.
If someone does well in a temp job, it is possible for them to be hired full time.
You can be hired for a temp job in 1 of 2 ways:
Through the company directly. For example, if you are doing work for ABC Inc, you are paid by ABC Inc directly.
Through a staffing company . For example, you do work for ABC Inc and likely sit in the ABC Inc office but are paid by my XYZ Staffing.
Oftentimes, temps who are hired directly through companies have little to no benefits, whereas when someone goes through a staffing company, they have more benefits available to them.
To add to the complexity, you can also be a W2 or 1099 temp; however, 1099 generally refers to independent contracts, but not always.
A part-time job (that is not designated as a temp, contract, etc. because you can have part time temps) is a permanent role that will be needed on an ongoing basis. You work directly for the company hiring you, and there is no staffing company involved on an ongoing basis (you could hire a staffing company to fill a part-time permanent role and pay a fee for that person). Benefits are similar to temp, though with little to no benefits options for part-time employees. However, this can certainly depend on the organization you are working for.
Jason Yau is the VP of E-Commerce & General Manager of CanvasPeople
Hiring for part-time or temp work are strategies that companies use in order to be more cost-effective when it comes to staffing/employment practices. It's understandable why some would be under the impression that they are exactly alike. Temp work is more clearly defined in terms of how long the job is for. Before being hired, you'll be told that when it ends and if there will be a potential temp-to-hire opportunity (this is highly dependent on costs, state of the business, etc.) For part-time work, the definition is a bit looser.
Essentially, if you're working under 35 hours/week, you fall under the "part-time" umbrella. Knowing this, you can absolutely be working part-time in a temporary role. However, the differences are typically reflected in benefits, pay, etc. Many companies will apply pro-rated pay and benefits to their part-time employees in accordance with those that the full-time employees have. This is not the case for a temp/contract position. You might find yourself asking how temp work is even legal or if they get to share any perks that part-time employees do. Temp employees are still fully entitled to employment rights, labor laws, etc.
Senior Marketing Manager at englishblinds.co.uk
Polly Kay has over a decade of experience as a digital marketing consultant and senior marketing manager, serving a diverse range of clients ranging from SMEs to large international corporations and household names.
A temp job might involve working either part-time or full-time hours, but by definition, it is a job that is intended to be performed on a short-term basis, or for a finite period of time. A temp job might continue for a day, a few days or for much longer – such as is often the case for maternity leave cover– but it is designed to be temporary, rather than a permanent, ongoing form of employment.
Temp jobs might also be available at short notice and involve a variety of different hours and working patterns, while most part-time jobs offer more regularity and consistency in terms of scheduling.
Businesses might employ temp workers when the amount of work available at any given time can be highly variable (such as within the hospitality trade), when the work is project-based with gaps between projects (such as within the construction trade) or at seasonally busy periods (such as in the run-up to the holiday season in retail units). All of these scenarios require additional staffing at certain times and this need may be replicated on a regular or semi-regular basis rather than being unpredictable or anomalous. Such scenarios neither warrant nor necessitate the retention of additional permanent staff, due to the times when little or no work is available for them.
Additionally, some small businesses during their early days may employ temp workers rather than permanent workers, even though they intend to keep the workers on long-term, as the uncertainty of the business's future or their ability to offer the type of benefits permanent workers expect might impact their hiring practices.
Temp workers rarely receive the same types of benefits as part-time or full-time permanent workers, like healthcare, dental coverage, and paid vacation, but in some cases, they may be paid at a slightly higher rate to accommodate for these factors.
John Linden
John Linden is a well-known, Los Angeles-based interior designer at mirrorcoop.com. Established in 2013, Los Angeles, California's Mirror Coop is an online, curated collection of vintage, MidCentury, Art Deco furniture.
Basically, somebody who works under 35 hours per week is classified as a part-time employee. Any longer than that and they would be classified as full-time worker. On the other hand, temporary employees can work either part-time or full-time. They could clock in more than 35 hours a week and work full-time but still be considered a temporary employee. In fact, most temporary contracts assign people to cover for permanent employees who have gone on leave.
A part-time worker can be employed either on a permanent or on a temporary basis. If permanent, they have a regular schedule and work indefinitely. In contrast, a temporary worker does not have a regular schedule and only works for a specified amount of time. For example, a company might hire extra sales clerks around the winter holidays. Once that time is over, they will either leave or be recruited if the company liked the temporary employee enough to convert their position to a permanent one.
Part-time employees are bound by the same policies that would apply to a full-time employee. They're considered to be workers for that company and can receive company benefits. Temps are often hired by agencies that send them out to work on temporary assignments. Compared to part-time workers, temps usually receive less pay and fewer benefits.
Ellen Mullarkey
Vice President
Ellen Mullarkey is a Vice President of Business Development with Messina Group. Ellen joined Messina more than 25 years ago after graduating from the University of Iowa. She has been instrumental in establishing and expanding Messina's staffing divisions.
Many people think about accepting a part-time job while they are looking for a full-time job to keep the bills paid and possibly avoid a gap on their resumes. This, however, can be a mistake for a few reasons. In some cases, of course, part-time jobs are offered with the possibility of full time if it's a good fit. If you would be happy to stay with the company in the long term on a full-time basis, taking this sort of position is probably a good idea. However, if moving to full time is not an option or not what you want, it can be unfair to the employer to take it knowing you aren't going to say. Even for part-time employees, employers invest in job searches and training and expect employees who commit to stay. This is why putting a part-time job on your resume that you left after a short time can actually look bad as it means you're willing to abandon a commitment.
On the other hand, when you take temporary work, the employer expects you to be there for a short time and takes that into account with their investment in recruitment and training. Like some part-time jobs, there is often a possibility of it leading to full-time employment. However, if it's not a great fit, you can simply complete the temp assignment, and everyone can go their separate ways amicably without being disappointed.
Also, when you work for a temporary staffing agency during a gap in full-time employment, you're going to list the staffing agency as your employer on your resume rather than each company you work for. This means you can take short-term positions at several companies while looking for a good fit without making your resume look like you're a flake or a bad hire. And the really good thing is that your reference and reputation are with the staffing company (not the individual companies you temp with), who can vouch for your successes and strengths even if you've had placements that didn't go as well as you'd have liked.
Andrew Taylor
Andrew Taylor is the Director of Net Lawman , a legal firm based in the United Kingdom.
Temporary, or freelance, work is one of the most flexible and adjustable ways to work. Temporary workers are hired for a brief and defined period of time or until a certain project is completed. They are also, in most cases, paid less than their full time or part-time colleagues.
Temporary work also offers a lot fewer benefits than regular or even part-time jobs. Most temporary workers don't get to go on sick leave or have holiday pay. Of course, irregular and uncertain work is another one of the major disadvantages of these types of jobs.
Part-time, on the other hand, means working less than a full-time job, either by working fewer hours or days per week. One of the best advantages of part-time jobs is more free time to spend with your family or to devote to looking for a different job.
Part-time work is also suited for students who aren't able to allocate 40 hours a week to work, so instead, they work as much as they can under 40 hours per week. This means a lower income compared to a full-time job. Also, having a part-time job, in most cases, means people working part-time will have fewer responsibilities and fewer ways to move up.
Amie Thompson
President & CEO, Creative Allies
Amie Thompson is an executive, investor, mentor, and leader and the current President & CEO of Creative Allies, a marketing agency driving unparalleled brand engagement for sports, entertainment, and business clients.
Employer commitment: Hiring someone temporarily is usually for a specific event or project, and there may not be much investment made in the individual's development or career progression. This is in contrast to a part-time hire, where it's in the employer's best interest to help develop the individual to support career growth, even if they only work 10-20 hours per week.
Consistency: When an individual is hired for a temp role, there is very little consistency or ability for them to forecast long-term. On the other hand, a part-time worker, in most cases, will have some level of comfort of a consistent number of hours each week.
Duration: Part-time work could last indefinitely while a temp worker may be restricted to length based on the laws in each state (in the U.S.) If not restricted by laws, duration may be impacted by seasonal work.
Igor Mitic is an experienced writer and content creator in the financial niche. He has extensive experience working with banks, insurance companies, and other institutions that create financial products and services. He is passionately sharing his knowledge as the Editor-in-Chief at Fortunly.com , a website dedicated to the simple explanation of financial matters to ordinary people.
There are several differences between part-time and temporary employees . One is that part-time employees are always working fewer hours than full-time employees on a regular schedule, and their employment status is indefinite and ongoing.
On the other hand, temporary workers have a defined period they're working for the company. (Either it's time-based or project-based work). People working as part-timers are often included in a company's payroll system. However, with temporary workers, there can be a problem determining whether a person is an individual contractor or an employee.
This is a crowdsourced article. Contributors are not necessarily affiliated with this website and their statements do not necessarily reflect the opinion of this website, other people, businesses, or other contributors.
Please leave this field empty.
Hello, my name is
You can reach me at
Are You: Searching for a Job Searching to Hire Great Talent
How can we help?
No file Selected. (.doc, .docx, .pdf, .txt allowed)
By sending us your submission, you authorize us to store your personal data for the purpose of processing your inquiry. By checking this box, you acknowledge and agree to receive correspondence from us via email, phone, and SMS. Review our Privacy Policy for more information.
Searches related to temporary jobs

Temporary Accounts Assistant
Accounts Assistant
5 working days
Administrator / Clerk (Part Time)
Part Time with flexible working hours
Clerical supports to the team
Supportive & friendly work environment

PART TIME – ACCOUNT CLERK
Working Location: KW - Free shuttle bus coverage
Able to work 2-3 days per week
Immediate available or short notice is preferred

Part Time Sales Assistant
New store at Harbour City
Good opportunity to support business expansion
Flexible working hours

Customer Services Assistant (Full / Part Time)
Shift Duty is a must but flexible working hour
6 days off a month
DSE or HKCEE graduated

Temporary Collection Officer (4 months)
Handle collection of delinquent accounts
We offer entertainment fund, annual leave, etc.
Stable & harmonious working environment

Receptionist, HKD18,000 - 20,000, 5 days work, No OT require
Location: Kowloon Bay
Welcome presentable CS exp( e.g : Airline)
5 days work, No OT require

Customer Service Officer/ Centre Administrator/ Receptionist (Education)
5 days work, Bank holidays
Good system & excellent working environment
Competitive salary package

Accountant (1-year contract, up to 28k)
Financial Services
Attractive package
Contract to perm
Temp Japanese Speaking Sales & Secretarial support (Maternity Cover)
Maternity cover (Dec 2023 - May 2024)
5 days work (Temp job)
Sales & Secretarial support

Receptionist
Greet visitors and handle phone calls
Coordinate meetings and serve staff/clients
Documents & admin support
Temporary Analyst Programmer
Get this job & get HKD2,000 from JobsDB!
Degree holder, Good knowledge in C# and MSSQL
5 days work, Flexible working hour, Gratuity
Good knowledge in C#, MSSQL/ MYSQL is a must
Degree or above, 4 years' relevant work experience
5 days work week, Flexible working hours, Gratuity

Customer Services Executive (Call Centre 客服中心)
至少1年客戶服務熱線經驗
每週工作 41.5 小時、無需通宵工作
12天有薪年假、生日假期、綜合醫療福利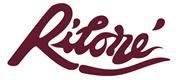 Admin Clerk - 5 days work
Guaranteed double pay
5 days work
Performance bonus

Market Data Officer (Temporary)
Post Trade back office fund operation
Market data management for internal teams
European asset servicing bank in fund industry

Part Time Sales Assistant (Citygate)
University students will be considered
Immediate available preferred

Temporary Assistant Officer - Property Management (Estate)
Provide counter services
Provide administrative and logistics support
1 year's customer services experience

Temporary Receptionist (4month Contract); (HK$17K-18K);(5day; Kwun Tong) 8:45am-5:45pm
4month Contract- 5day work,Kwun Tong!
(HK$17K-18K per month) 8:45am - 5:45pm Mon - Fri
Maternity Leave Coverage
TEMPORARY ADMINISTRATIVE ASSISTANT (REGISTRY)
Above in the HKCEE/HKDSEE
Provide administrative and clerical support
The ability to work independently
短期客戶服務員(Temporary Customer Services Attendant) (November to December 2023, HK$80/hour)

Temporary Administrator - Enforcement [Ref: TADM/ENF/230906]
To provide a full range of administrative support
Able to take on multiple tasks
Manage the e-filing database

Temporary Public Affairs Officer (Ref.: CC/TPAOO20231123)
Managing social media channels
Assist in organizing events
Assist in the production of publications
Temporary Program Worker I (Social & Elderly Wellness) (11-month Contract)
Provide clerical support in Club House
Handle customer requests and enquiries
Organize and implement programs to tenants
Temporary Clerk (1month) - $60/hr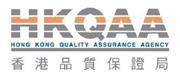 Temporary Project Officer/ Assistant Project Officer (2 Months Contract)
Assist in project works
Diploma holder in any disciplines
5-day work , Medical & Life Insurance is provided

Temporary Clerk (4 hours per day/ PM part-time work)
DSE or above,
Proficient in Microsoft Excel and Word,
Self-motivated and work independently,
短期收銀員(Temporary Cashier) (November to December 2023, HK$80/hour)

Part-time Clerk
2-3 days per week
Immediate Available
Temporary Officer Trainee (Social & Elderly Wellness) (11-month Contract)
Daily services under Elderly Services Section
Assist Social Worker to deliver activities
Developing career in serving the elderly services