Teacher Training PGCE Interview Written Task English & Maths
School and university led teacher training providers are responsible to make sure you have an adequate level of English & mathematical skills and other educational abilities to teach children in UK classrooms.
Testing at interview is also a requirement along with examination certification at certain grade level pass marks.
Invited for interview for an undergraduate BA, school direct training or PGCE a candidates general standard of education as well as you're cognitive reasoning are tested in written form.
Potential teacher trainees assessed on:
Comprehension
Handwriting
Grammar & punctuation
Mental reasoning & critical thinking
Standard of English language (Native speaker or good level)
Mathematical skills (Numeracy test)
Teacher training interview written task
Interview day PGCE written task in English for a teacher training course takes different formats depending on the university as each provider decides what and how you'll be tested on.
Equally, early years, primary or secondary teacher training the written task will be on maths & English for you to show how literate and numerate you are meeting a certain standard.
Tests will be fairly straight forward, no more than GCSE level , although they'll be different according to the age level of the course you'll be training on.
PGCE interview written task testing English
The university you interview at for teacher training could show you a video, provide an article or text or send you a written task prior to interview day.
Shown a video: With other candidates you're shown a short video where you take notes. Afterwards you'll have around 30 minutes requiring you to write 3-4 paragraphs reflecting or a review, talking about or answering questions from the video.
Article or text: A passage from a book, newspaper or content from the national curriculum or educational issue where you critique or reflect on the content. Again, it's on interview day and you receive a certain amount of time to write a response.
Written task prior to interview: The university could send prior to interview day a written task question for you to complete for primary PGCE or secondary level.
All forms of written tasks give you the opportunity to show how well you communicate through writing where you're assessed on a number of criteria.
First you watch or read through text or video possibly describing the content and showing you understand the content by writing a reflection of what is written in an article or what you seen in the video.
Assessment will generally be focused on how you reflect/answer the question & analyse the resource providing a coherent argument/response to a limited degree.
More importantly, you're handwriting, grammar, and spelling has greater focus during the assessment of the English writing task where you show good clear command of English with no major grammar or spelling mistakes.
Secondary PGCE subject knowledge task
More than one university secondary PGCE course provider requires you to complete a subject knowledge task that can take up to 30 minutes. Clearly this is to assess the knowledge you have of the subject are you propose to teach.
English, business, history, geography, RE, food technology: Possibly you'll be tasked to answer previous GCSE examination questions from prior years.
Music, PE, D/T, sciences: Practical assessment you showing the interviewer or other candidate how to play an instrument or set up & use equipment.
Maths: Could be mathematical problems to answer showing workings out.
Maths testing
Initial teacher training courses from BSC/BA, PGCE and school direct you complete a numeracy/maths test with a list of questions at GCSE level, possibly giving the answer on a computer with a list multiple choice answers to choose from.
For a PGCE mathematical test at a university interview you receive paper for workings out, although no calculator.
The test itself will be fairly easy with up to 12 questions for you to answer from long multiplication, mean, median, mode, year 7 level formulas, percentages and fractions.
All these maths topics are on the national curriculum in UK schools and teachers use mathematical skills in everyday school work from classroom teaching, admin, school duties or communicating with work colleagues.
You could have 20 minutes to answer 12 maths questions or 30 minutes answering 15 questions, all depends on the course and university.
See Teacher training interview presentation
We use cookies on reading.ac.uk to improve your experience, monitor site performance and tailor content to you
Read our cookie policy to find out how to manage your cookie settings
This site may not work correctly on Internet Explorer. We recommend switching to a different browser for a better experience.
PGCE Modern Foreign Languages Secondary interview
How do i prepare for the subject-specific elements of my interview.
Please be prepared to deliver a five-minute presentation relating to one aspect of teaching and learning a foreign language that interests you. Your presentation should be in English.
This will be a verbal presentation. Please do not use any audio-visual equipment.
In addition to delivering your presentation, you will be asked to complete the following two tasks during your interview:
a written task in English
a written task in your main teaching language.
Both tasks will be on a general topic, and both tasks are intended to assess your accuracy and written style.
Please let us know if any adjustments are needed for you to access these tasks.
If you have any questions about the presentation or written tasks, please contact the Modern Foreign Languages (MFL) tutor, Barbara King ( [email protected] ), before the date of your interview. Fees and funding information for Modern Foreign Languages
Frequently asked questions (FAQs)
How many people are in the mfl cohort.
The MFL cohort usually consists of about 20 Reading Partnership Teachers (RPTs), with an age range from 22 to 50+.
Where do the RPTs come from?
We have RPTs from the UK, Europe, North and West Africa, and South America, who speak a range of languages in addition to our official French, German, and Spanish.
Do I need more than one language?
Yes. Schools in the UK expect MFL teachers to teach more than one language. By the end of the PGCE course, you are expected to be able to teach your main language to A level, and a second language to at least Key Stage 3.
Can I be funded to take a course to improve my languages (subject knowledge enhancement)?
Pre-course Subject Knowledge Enhancement (SKE) courses are available for applicants' first and second teaching language if deemed appropriate. The completion of an SKE course needs to be a condition of an applicant's PGCE offer in order for them to qualify for SKE funding, so please ask us at the interview if you feel you will need subject knowledge enhancement.
What language is used in the MFL sessions?
MFL sessions are taught in English to the whole cohort with examples in French, German, and Spanish, and opportunities to work on a particular language for practical work.
What happens in a typical MFL session?
The sessions usually start with the presentation and discussion of principles for teaching and learning in a particular area, followed by hands-on, practical tasks, preparing RPTs for the classroom.
What does the MFL course cover? Topics covered include:
Principles of language teaching and curriculum rationales
Building on prior learning – transition from primary school
National Curriculum
Exam system – GCSE and A level
Communicative language teaching; input, output and interaction
Teaching through the target language
Observing teachers at work
Teaching and learning vocabulary and phonics
Graded questions and answers
Teaching reading, listening and metacognition
Developing pupils' oral skills
Creativity and games
Teaching grammar
Behaviour – managing the MFL classroom
Individual needs
Adaptive teaching
Content and language integrated learning/cross-curricular issues and diversity
Assessment for learning
Assessment: markbooks and data
Medium term planning
Preparing you for the Early Career Teacher (ECT) year as an MFL teacher.
Take the next step
Get a prospectus
Ask us a question
Chat to our students
Student Login
I registered on or before 12 Dec 2018 OR I registered after 12 Dec 2018

How to Prepare for a PGCE Interview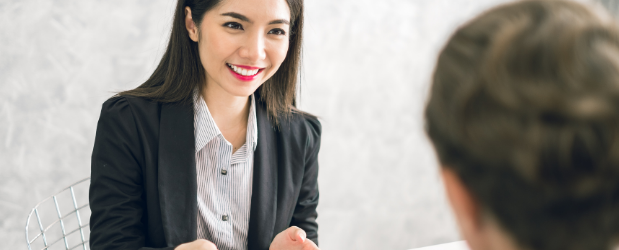 Aspiring teachers have a long and rewarding career ahead of them once they qualify. Teaching allows you to dive deep into a subject you love. Learning it inside and out before imparting your knowledge and sharing your enthusiasm for it with the next generation.
Depending on your chosen route into teaching, you may study a PGCE. This postgraduate certificate in education is an academic qualification that can be achieved during your teacher training. They are a common component of most teacher training courses in England.
While you only need Qualified Teacher Status (QTS) to qualify, taking the time to study a PGCE is worthwhile. By gaining this additional qualification, you're committing your time to become a better teacher.
Something that won't go unnoticed by employers. Plus, the PGCE is an internationally recognised qualification. So, if you decide to teach abroad, you're already set to go.
The benefits of the PGCE are clear, but what can be a stumbling block is acing the PGCE interview. This is a typical screening process before you're offered a place on a teacher training programme.
Preparation is key to succeeding in interviews. Each school and university may structure theirs differently but ultimately, they want to see if you'd be a good teacher.
Here are some tips to help you stand out from the crowd and secure your spot on the course.
Do Your Research
If you're applying to a school or university-led training programme, you need to remember that each institution is different. Make sure you investigate those that you apply to, so you are aware of any values or priorities they have.
Should they have a particular tone or mindset, consider if you're a good fit. If so, think about how you can communicate this in the interview.
Tailoring your approach to the institution will go a long way. If you discover they have some new and exciting things happening, drop it into the conversation. This will show that you've taken an interest in where you plan to study.
You also want to make sure it's a good fit for you, as well as the other way around.
Consider What You'll Bring to Teaching
You're no doubt going to be asked what it is that draws you to teaching. And why you'd be a good fit for the role.
Bear in mind that the interviewer asks these questions regularly. Make sure your answer is compelling enough that it leaves an impression. Some ideas to shape your answer are:
Have a confident, committed reason for pursuing teaching and how you can make a difference as a teacher.
Figure out what you can bring to the course you're applying for. Considering your subject knowledge and the ethos of the training provider.
Explain what you've learnt from your school experience.
Discuss how you'd apply transferable skills gained from prior employment to teaching.
Understand general policies and practices in education and teaching.
Simply reciting what you put in your application won't be enough. The interviewer will need to believe you so make sure your response is from the heart. While it's good to practice answering questions like these, a fluid answer is better than a scripted one.
In this instance, it may be best to make a list of qualities you'll bring and insights you've gained. Then you can practice applying them to a variety of questions.
Align Yourself with Desirable Qualities and Skills
There are certain qualities and skills that make a good teacher. Training providers will be on the lookout for these at the interview. So, it's wise to think about how you demonstrate them ahead of time.
Typical qualities are:
Passion – Why you care about teaching
Confidence – How you are comfortable leading and taking charge
Respectful – Having respect for both peers and children
Professionalism – In the way you think and act  
Personality – In terms of your nature and appearance
Energy – Your enthusiasm for teaching others
Resilience – Staying on form even on challenging days
Typical skills are:
Reflective Abilities – Being able to assess and critique your work in order to improve.
Scaling Information – Catering your lessons and presentations to a range of different audiences.
Literacy and Numeracy – These required teaching skills may be tested at the interview.
Staying Calm Under Pressure – How well you can handle difficult situations that can arise in schools.
Take the time to think about the way you demonstrate these qualities and skills.
Be Passionate About Your Subject
You'll need to show the interviewers why teaching your subject is important to you. You're committing your career to it, so make sure your passion speaks loud and clear.
You might feel that you could do this easily offhand, but it can actually be harder than you think. A way you can prepare for this is to question yourself.
Note down what you find interesting about the subject. Detail where you've gone above and beyond the syllabus to discover new things. And what you know about the theory behind it. Pen a few ideas of different ways you'd teach others to understand its underlying foundations.
You need to look and sound interested. Embracing the bigger questions and being prepared to debate your own assumptions and ideas.
Think about external factors that have led to your interest. You may be asked how and why you got into it. Don't answer with an empty statement. Back up each response with an example so the interviewers know you mean what you say.
Stay Up to Date with The Education Sector
You should be familiar with the latest education news, issues facing the sector and the latest teaching practices. You could well be quizzed on this during the interview.
If not, communicating your knowledge of the sector in your answers is a great way to impress the interviewer. It shows you have a genuine interest in the profession and take the time to brush up on your knowledge.
Be Prepared for Tasks
Interviews could take an hour or a whole day and there's no guarantee of the format. Some are known to set several tasks for you to complete. These could be along the lines of:
A group activity or debate – possibly around current educational issues
A presentation – on a topic given before the interview
A written task/s – potentially literacy and/or subject-based
So, it's best to prepare for these as best you can. Again, staying knowledgeable on current sector issues and brushing up on your skills is a good idea.
Also, be conscious that throughout the interview they'll be assessing how personable you are. Teachers need to be approachable and warm, so make sure you are showing your positive side throughout.
If you're reading this while considering a career as a teacher, you can start your journey with an online course. An Access to Higher Education Diploma (Education) gets you ready to study an education related subject at university. From there you can go on to pursue your PGCE and Qualified Teacher Status.
Stonebridge Associated Colleges is a leading UK distance learning provider. Offering many online courses to help make your teaching ambitions a reality.
Find out more about this fast track route into teaching by clicking below.
Education, Teaching and Coaching
Leave a Reply Cancel reply
Your email address will not be published. Required fields are marked *
Save my name, email, and website in this browser for the next time I comment.
Our Associations .

What our customers think .
Sign up to our newsletter ..
There's a whole lot happening at Stonebridge and in the world of learning. Sign up for our newsletter and you'll be among the first to know about it! All fields are required.